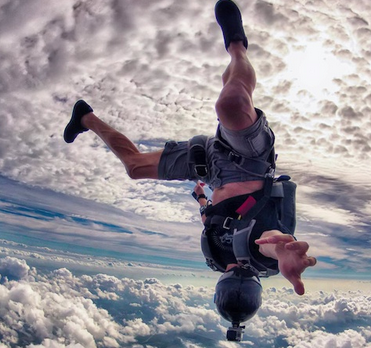 GoPro Alternatives – 5 Alternatives to GoPro Worth Considering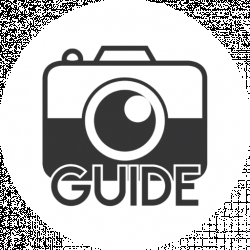 Latest posts by The Camera Guide Team
(see all)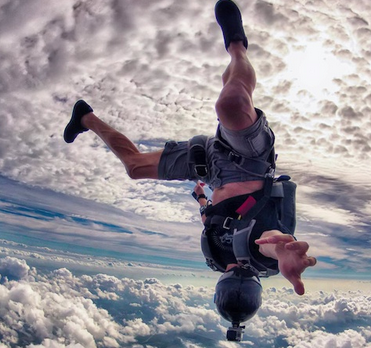 It can't be denied; GoPro hit the market right when it was needed.  Extreme sports were taking off in a big way and many wanted to record and share their increasingly outrageous experiences online.  Without credible alternatives, the mountable video camera system, offered to share the thrill of the ride for anyone doing some kind of extreme sports.
Whether it's skydiving, surfing, rock-climbing or motocross, the wearable video camera allowed the extreme sports buff to share every potential bone-crunching moment with legions of fans who don't quite have the bottle to do the same thing.  Video it, put it up on Youtube, and sit back while the viewing hits roll in.
The difference between GoPro and other video cameras of the time was the sheer wear-ability of the product. It was supplied with different mountings that made it easy to place in different positions and remains so regardless of the punishment. Here was something that was designed to record the extreme experience up close and personal, and it captured the imagination of many.
Of course it was possible to mount a normal video camera – albeit fairly haphazardly – with straps and packing tape, they still lacked the sheer robustness of the new product.  GoPro was, undoubtedly, a good idea that hit a market niche, and it didn't take long for the emulators to start marketing alternatives to the system.
The market is now awash with personal video cameras that can be worn and used to spread the experience of whatever it is you want to share with the general public.  While designed for extreme sports, a head mounted device can just as easily help you make cookery videos, or instructional material on anything you can imagine. You just strap it on to your head mount or wrist bracket and the viewer can see whatever you want them to.
Suddenly, everything is online and can be accessed through file sharing sites, and this growing market has attracted different manufacturers, but are they as good as the original, which has now itself been upgraded?  If you are looking for a wearable video camera, where should you be spending your money?
Here are five of the contenders that you may want to consider if in the market for wearable video equipment.
Alternative #1 – DBcam
Marketed as a wearable micro actions sports camera, the DBcam features a rugged case reckoned to be able to put up with rain, sleet and snow.  Small and lightweight, the DBcam has VOX voice activation so you can turn it on and off as necessary, even when you can safely get your hands to it. Though micro in itself, the battery has a run life of two and a half hours and will last a staggering 250 hours on standby.  The camera itself is only 480×640 so no HD, but the optics are good and it takes video with clarity.  Loud noises tend to overwhelm the microphone a little, so probably not best for your motorcycle road trip, but at the price it's a giveaway.  The DBcam can take up to 16GB of SD card storage, but beware as you will need to buy this separately. NOTE: The DBcam was available for a short time, but sold out quickly. This was probably due to the comparatively low price point. As soon as it's back up, I'll link to it here.
UPDATE: TomTom Bandit
In lieu of the DBCam (which now appears to be non-existent), I would recommend the TomTom Bandit as the top GoPro alternative. Feature HD video up to 4K and about 15 FPS, the Bandit is a surprisingly nimble counterpoint to the GoPro lineup.
It's splash-proof out of the box, but also comes standard with a dive lens cover (with the premium package – see here). Another nice accessory is the GoPro mount adapter, meaning that existing GoPro owners looking to switch, won't have to invest in all new accessories. Another nice feature is that it allows for an external microphone connection, if the built-in microphone doesn't suit your purpose.
Alternative #2 Polaroid XS100
With it being one of the smallest HD wearable video cameras on the market, the Polaroid XS100 certainly has plenty of admirers.  Waterproof to 10 meters, the bullet-shaped device weighs in at just 136 grams, so if you choose to head-mount it, you'll hardly know you have it fitted, even after hours of cycling/surfing/rock-climbing.  The camera can accept an microSD card up to 32GB, giving you hours of video storage, which can be extended by switching 1080P to 720p at 30 frames per second (FPS).  The camera will also shoot stills at 16megapixels, as well as having built in photo-burst and time-lapse modes.  The 170° wide angle lens works well, showing little in the way of vignetting so you can be pretty sure of getting good quality here. Check out this listing for pricing and additional details.
You might also be interested: Adventures Await! Reasons to Love the Polaroid Cube vs. GoPro HERO

Alternative #3 SONY HDR-AS15/B Action Camera
Coming from the impressive Sony stable, this is a wearable camera for the discerning customer.  Fully waterproof once in its case, it sports both HDMI output and Wi-Fi connectivity for fast downloading of videos.  It has a 170° ZEISS lens system that offers clear shots whatever the environment and is especially good in low light situations – something that many thrill seekers come up against – thanks to its advanced CMOS sensor.
The camera features Sony's Steadyshot Image stabilization system and this has a marked effect on the output when compared to other similar devices.  Mounting the HDR on cycle handlebars, on top of a remote controlled plane or car puts it through its paces and it handles the knocks and jolts of the high-octane lifestyle with ease.  This is definitely one to consider if your wallet can take it. Be sure to check out this listing for ongoing discounts.
Alternative #4 Blurfix HD Sport
Offering only a standard video shooting mode of 720P and 5megapixel still shots, the Blurfix is still a good contender in the sports camera market.  Having a number of different fitting means that you can mount the small camera in a bewildering array of places, making it highly flexible and capable of carrying out any task you want.  In addition, it can also be mounted using some of the GoPro devices, adding to its flexibility. The waterproof case works surprisingly well, though it is unlikely to put up with too greater depth.  The camera is worked by using two buttons mounted on the top of the case – one being power and the other to start and stop video recording – making it uncluttered and easy to operate.
The Blurfix HD has a 2" touch sensitive screen which is a little tricky to use and doesn't seem to be very touch sensitive, and it's certainly not something you want to be using when in the throes of the extremes of sport; hurtling downhill on a bike and trying to work an unresponsive touchscreen is going to end badly! NOTE: Since the writing of this article, the Blurfix HD Sport has also been sold out on popular sites like Amazon and others. I'll update this post as soon as it's back in stock anywhere online. 
Alternative #5 Epic HD Action Camera
Providing a range of HD options – 1080P, 960P, and 720P – the Epic action camera is both compact and ready for anything.  It is supplied with a few mounting options but not as many as other cameras and doesn't seem to be a flexible in these so can end up frustrating as you try and fit it firmly and find it isn't as firm as you had hoped.   As with the video, there are a number of still shot sizes available going up to 8 megapixel so you can choose how much storage you use.  A word of warning here though as the Epic accepts up to a 32GB SD (not microSD) card, but for some reason only 18GB of that seems to be accessible for storage, and with the internal flash memory only being a paltry 32MB, you could run out of storage fairly quickly, particularly if you are shooting in the top 1080P video mode.  Because it is powered by three standard AAA batteries rather than a bespoke power unit it has little room inside for niceties such as an accelerometer to tell it when it is the right way up.
The Epic HD is also lacking any kind of screen with which to review recorded video.  You need to purchase an EPICX viewer screen separately, or connect it to a PC to be able to do this and it is a huge downside.  Having just completed a massive backside pop shove it and a kickflip, you probably want to see the results; you can, but not easily. Check out this listing for pricing options and accessories.
GoPro Alternative Options at a Glance Comparison
The current crop of extreme video cameras are a mixed crop with some patently performing better than others, but there is also a huge difference in cost, and if that is amongst your deciding factors, you will have a huge array of very usable cameras to choose from.  The main pros and cons are shown below.
Camera
Pros
Cons

GoPro

The original; the competition has lots to live up to.Built-in Wi-Fi.

Well-made and rugged.

Pretty expensive.Relatively poor performance in low-light environments.

Not intuitive.

DBcam
VOX activated by selected setting.Easy to use.
No HD setting available.Microphone fairly inadequate.
Polaroid XS100
Good optics and clear footage.Waterproof to 30 feet without the need for a special case.
Wi-Fi only available on the more expensive XSi model.Time-lapse mode fiddly to set.

SONY HDR

Has effective image stabilization.Wi-Fi connectivity
Fairly expensive, but you get what you pay for.
Blurfix HD
Inexpensive.
Low MP still shots and only 720p HD video.Touch sensitive screen only partially useful
Epic HD
Various HD settings available.Easy power-up by battery replacement.
No playback screen; you have to wait to preview your footage.Unable to set day/date.
You might also be interested: