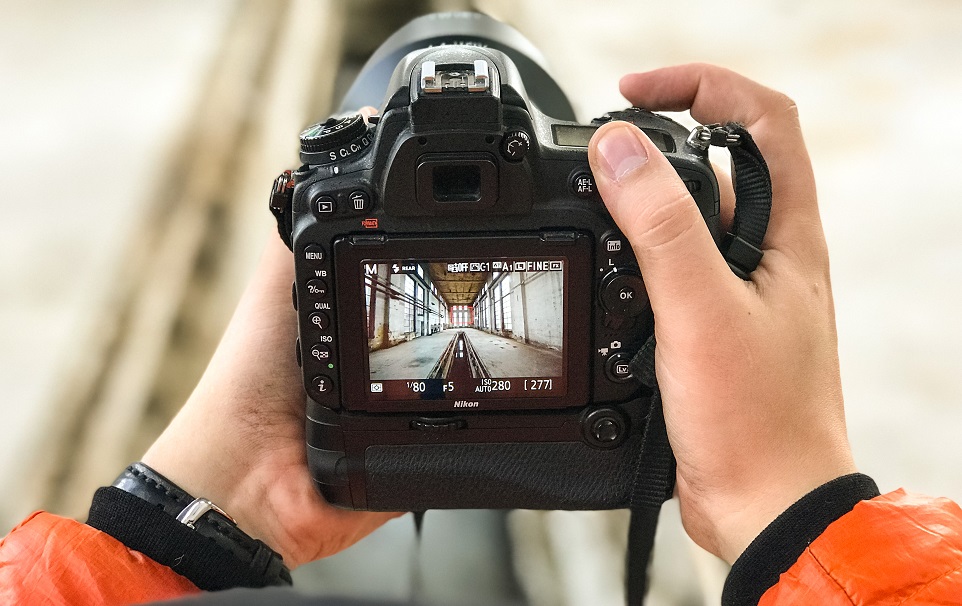 About Us
Meet The Camera Guide Team
At The Camera Guide, we love everything about cameras. Our number one goal on our website is to help make finding the perfect camera a lot easier for you. Whether you're an amateur photographer or you're looking for your fifth upgrade as a professional sports photographer, we're here to help the entire process of finding your next camera a lot easier.
With all of the different cameras and lenses you're looking into, it's important to know exactly what you're getting into before you invest thousands of dollars. That's why we created this website to help you (our wonderful readers) with all of the information you need to make the best decision for your photography goals. But, that's not all of the information you'll find here either!
Our team on The Camera Guide is comprised of shutterbugs and professional photographers. Between everyone in our team, we've tried thousands of different cameras and lenses. We love nothing more than an underdog in the camera world; when we find a camera and lens duo that doesn't cost an arm and a leg, but snags breathtaking shots, we do a little victory dance.
No matter where you're starting or where you're at in your journey with a camera, why you love photography, or what your main goal with your photography journey is, we're here to hold your photography bag and help you throughout the entire way.
Our Mission
Here at The Camera Guide, we're passionate about photography. Navigating the world of cameras and photography equipment can be a minefield, especially if you're an amateur photographer. Thankfully, we're camera nerds, and we love testing out the latest equipment, trying out the very best equipment on the market to see how it works.
We want to give you all the information you need to know about the latest models of DSLRs, action cameras, and accessories. We also want to give you all you need to know about the latest deals and special offers on cameras – hopefully saving you a good chunk of cash!
Interested? Let us show you what we can offer you.
What Can We Offer You?
There's a learning curve when it comes to photography. There are so many technical terms to learn – aperture, exposure, aspect ratio, megapixels, and many more. Plus, it's easy to feel a bit frustrated when you're looking to buy a new piece of equipment. How can you tell what's good and what isn't? How can you know if you're getting the best value for money? And can you really tell if a camera is going to perform exactly the way you want it to?
We can help – our knowledge of photography combined with our eagerness to review new equipment means that we can provide you with everything you need to know.
Here's how we do it:
Product Reviews
This is the real backbone of our website. You'll find many reviews here of equipment by the best-known brands, including Canon, Fujifilm, and Sony. Our DSLR reviews are long, but that's because they're packed with information – we'll tell you about all the key features a camera has to offer, their technical specifications and what they mean, pros and cons, and pricing – so you'll come away feeling knowledgeable.
Plus, we don't just review cameras, either. We also review lenses, straps, microphones, SD cards, stabilizers, and more.
Some of our favourite product reviews include: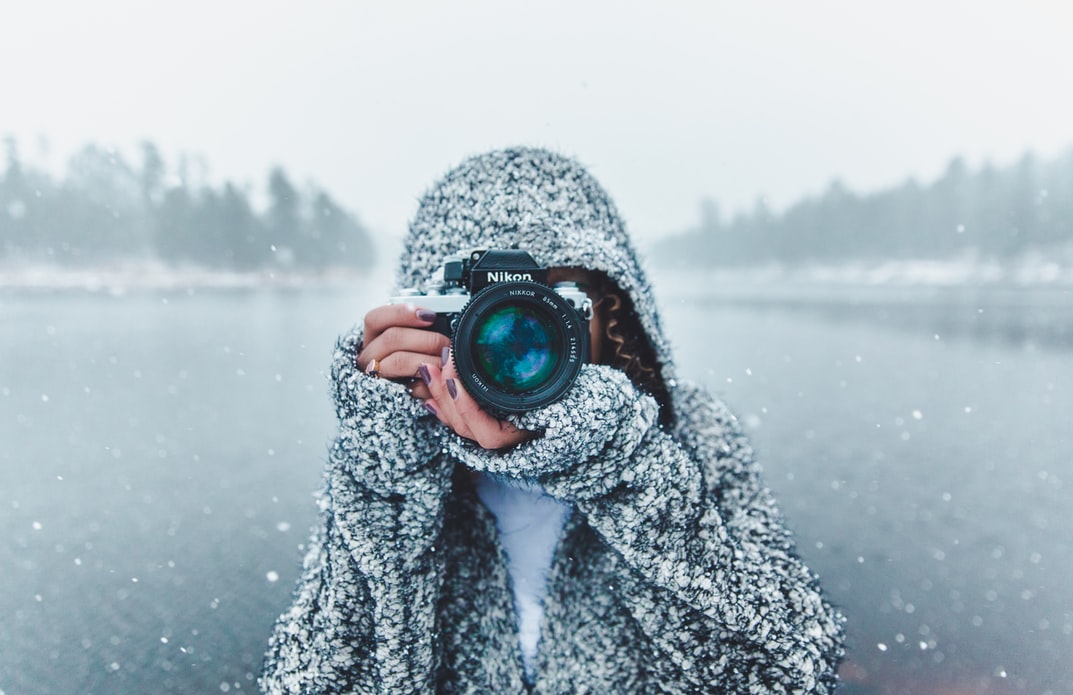 Product Guides
What if you're completely new and you don't know where to start? That's where our product guides come in. When you're investing in photography equipment, you want to make sure you prepare yourself before you shop – so you don't make a potentially costly mistake.
Our product guides will arm you with that information, letting you know exactly what features you should be looking for in a decent quality camera and what to avoid, and we'll also give you a rundown of the best models on the market (at a few different price points – we don't always feature the most expensive ones!).
Here's a few to have a read through:
Product Comparisons
What happens when you're stuck between two cameras and can't decide which one is right for you? Don't worry – we've covered that scenario, too! Our product comparisons will take two cameras or accessories and make them go head to head, comparing every aspect of their performance and specifications. That way, you'll know which one is the best fit for you.
Here are some of our best comparisons:
Learning
We also want to offer you tips and tricks, especially for beginners. After years of experience, we know some shortcuts that might help to improve your photography – and we want to share those tips with you.
Here are a few of our favourites:
Deals and Promotions
Sometimes, a deal will come along that we want to shout about. Photography can be an expensive hobby, but if you're wise with your timing, you might be able to pick up an amazing deal. If there's a decent sale coming up, we'll let you know what to look out for – hopefully saving you some cash (which you can spend on more photography equipment, because, let's face it, it's addictive).
Here's some examples: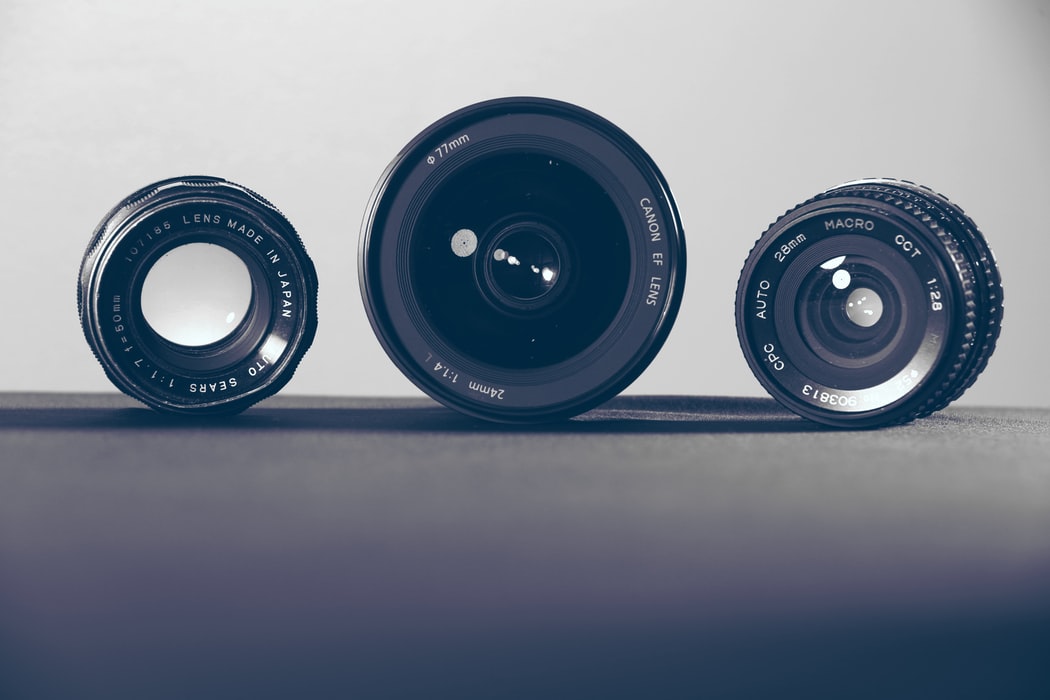 How This Works
There's a strict process we follow on The Camera Guide to ensure that all of the products we review are treated fairly. That way, we can provide you with a completely honest and unbiased review in every single article you read on our site. Our team of camera and photography experts brings their expertise to ensure all of the recommendations they provide to you are going to work.
We find a camera, lens, or photography tool that's unique, new, or a highly-recommended product. We'll order it ourselves and wait for it to arrive on our doorstep.
We'll grab pictures and videos of the entire unboxing process to share with you. In the pictures and videos we share with you, we'll show you every single step of the unboxing process to give you an idea of what you should expect with your experience.
If anyone in our community has any questions, we're sure to answer them as they appear.
Our Values
We're passionate about photography. We want to pass the knowledge that we've learned over the years to anyone and everyone – whether you're a seasoned pro or brand new to the hobby. Whether you want to take your photography more seriously, or you're a vlogger looking to buy a new camera, or you're just wanting a camera you can take family photos with, we want to help you find the best fit for you.
We also want to be honest. So, if we write a review, whether we think a product is good or bad, we'll let you know our honest opinion – so you don't waste your time and money on a camera that won't suit you.
Finally, we want to make sure we showcase cameras and equipment for all different budgets. We know how expensive this hobby can be, but there are some great entry-level DSLRs and equipment out there that still produce great results. We want to make sure we cover those, too, so you can still enjoy photography even on a smaller budget.
Our Team of Shutterbugs
Nicholas Morris – Traveling Landscape Specialist
Nicholas doesn't believe that a picture can tell a thousand words. Instead, he believes that a picture can tell a thousand stories. He loves traveling around the world, searching high and low for landscapes to shoot. He's a huge believer in investing in your craft. If you're looking for someone who has decades worth of experience, look no further than Nicholas.
Why am I giving advice on The Camera Guide?
I'm giving advice on the Camera Guide because I have extensive experience shooting hundreds of different landscapes across the United States, Mexico, and Central America. Anything from frozen lakes, to rocky mountains, to abstract desert scenes, I've shot it all.
What's your all-time favorite camera?
My all-time favorite camera is the Sony a7rIII, paired with a Zeiss 24-70mm lens. Its quality is unmatched, and is able to stand the tests of various weather conditions with ease.
What's the subject of your favorite picture you've taken? 
The subject of my favorite photo I've taken is of a fisherman's shack in Isla Aguada, Mexico. This small town had the most peaceful marina I've ever laid on, complete with hundreds of pelicans and smiling locals.
What got you interested in photography? 
I got interested in photography because I grew up reading National Geographic magazines given to me by my grandpa, and always used to imagine myself traveling far and wide.
What's one piece of advice you have for photography beginners? 
One piece of advice I have for beginner photographers is to shoot as much as possible. You'll develop your own eye the more you practice, and the more you practice the better you'll get.
What are my social media links?
My Instagram is @intricateexplorer, and my YouTube channel is Intricate Explorer.
Sarah Caldwell – DIY Cellphone Photography Extraordinaire
Sarah loves catching raw and beautiful moments between friends, families, and strangers. But, she doesn't like lugging around all of the photography equipment that's often needed to catch these beautiful moments. Inst4ead, she's a professional camera-turned-smartphone lover.
She loves helping other budding photographers unlock the full capabilities of their smartphone cameras with the right settings and tips. If you're not sure if you're fully ready to step into the world of photography, but still want to try taking pictures, check out Sarah for some great advice!
Why am I giving advice on The Camera Guide?
I find photography appealing and I like to capture moments for personal enjoyment.
What's your all-time favorite camera?
I am partial to cellphone cameras because they're so much better than they used to be, and they're easy to carry along with my on nature walks.
What's the subject of your favorite picture you've taken? 
 I enjoy pictures of the sunrise taken from my 10-acre farm.
What got you interested in photography? 
My dad was always interested in photography, well before cell phones existed, and I learned from him.
What's one piece of advice you have for photography beginners? 
Just take the picture!
David Borgogoni – Portriat Photography Artist
David sees so much beauty in portrait photography. While he started getting into photography as a way to capture the precious moments in his daily life, he loves snapping these moments for over people too. He wants to help other people remember the best moments of their lives with the help of photography. He doesn't care if you've never touched a camera before; he wants you to grab up your closest camera and follow along with his guides!
Why am I giving advice on The Camera Guide?
Supporting photographers who are at different stages of their careers was one of the key reasons I decided to become a member of The Camera Guide team. Moreover, writing for the Camera Guide enables me to test the latest camera models and share my reviews with fellow photographers. 
 What's your all-time favorite camera?
My favorite medium format camera is the Hasselblad X1D II 50 C. The Leica M6 is my favorite analog small format camera. 
What's the subject of your favorite picture you've taken?
A downtown street during the rush hour. 
What got you interested in photography? 
I wanted to create a visual diary of my daily experiences. Capturing seemingly insignificant, mundane scenes I would otherwise forget was the reason I started taking photos. 
What's one piece of advice you have for photography beginners?
Carry a camera wherever you go. You never know when you're going to see something that would be a great photo.