GoPro vs Contour – Which Action Cam is a Better Value?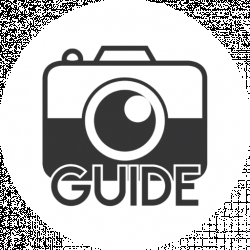 Latest posts by The Camera Guide Team
(see all)
Do you have an adventurous spirit and a love for capturing great video? If yes, then you are probably familiar with, and most likely interested in owning, action cameras like the popular GoPro or Contour.
Action cameras, as the name suggests, are video recording devices that are specifically designed for people who lead active lifestyles and are keen on capturing their experiences and adventures – be it underwater, in a cave or on top of a mountain somewhere.
If you love the great outdoors and any of these activities appeal to you, an action camera presents an ideal year round companion to capture and preserve digital copies of your memories.
However, with their growing popularity, the market for action cameras has increased significantly in recent years as more and more people discover the benefits of owning an action camera. The creative ways to use an action camera are almost limitless and people have been known to strap a camera on their babies, airplanes, pets, race cars, motorcycles and even on eagles!
In the recent years, the battle between two major action camera brands, Go Pro and Contour, has gone from a slow simmer to a boiling point.  So, if you are contemplating investing in an action camera, whether for profit or fun, you are probably interested in determining which one reigns supreme out in the field.
When the Contour+2 was introduced to the market, it was said to topple Go Pro's dominance in the action camera industry. The question is, was it able to do just that, or was it just all media hype?
To help you with your decision, we have rounded up some valuable information. Read on before you make a purchase.
GoPro Hero 3
This action camera is ideal for skiers, bikers, divers, drivers and just about anyone who spends a lot of time outdoors and wants to share their adventures with the rest of the world.
Compared to other leading action camera brands on the market today, the Go Pro Hero 3 is the smallest as well as the lightest of the bunch, making it extremely comfortable to wear when on the move.
In fact, this action camera is amazingly designed 25% lighter and 30% smaller when compared to its previous versions, but twice as powerful. It comes with a full array of accessories you can purchase such as new mounts, extended battery life, touch screen display and waterproof cases for serious adventurers.
One of the impressive features of the Hero 3 is the built-in Wi-Fi.  With the Go Pro app, you can use your smart phone or tablet as a remote control and for video preview. This action camera is gear mountable and wearable, and is waterproof up to 197 feet or roughly 60 meters in depth.
While the Hero 3 may look like an exact replica of its predecessor the Hero 2, when you look from its side you will immediately see it is considerably thinner. It also comes with a more secure locking mechanism.  While the Hero 3 does not come with a built-in mic jack, you can purchase a mic adapter cable, which is sold separately for $20.
The Hero 3 is also capable of capturing ultra-wide, professional HD quality videos and 12MP photos with a rate of 30 frames per second.  However, the Hero 3 could use some improvements though. While you have the option to flip images to horizontal, the lens does not rotate, which means you cannot adjust to off angles. While this may not be a big deal for many, it certainly makes a huge difference when you want to capture every action.
The Hero 3 by far offers the most advanced mounting options of any action cam on the market. It is difficult to imagine an activity you could not use it for. But with so many options and detailed level controls, it can be a pain to navigate into the sub-menus, especially if you are not a techie type person.
Perhaps the biggest gripe among thrill seekers is the limited battery life, which taps out at 88 minutes. This pales in comparison to the Contour+2's 120 minutes.  If you need to record longer shoots, then you may want to consider getting spare batteries and a Battery BacPac.
Contour+2
Since the introduction of the original Contour+, the Contour+2 comes with some really impressive improvements. For one, there is an evident increase in sharpness allowing it to produce higher quality images. This action camera also comes with a waterproof case and like the Hero 3, it is safe to use in water depths of up to 197 feet.
One of the key points of the +2 is its sleek and simple construction. You simply flip the switch forward and you can start recording. The lens is also designed to rotate 270 degrees plus you can mount it at any angle.  This is the only action cam on the market today with a built-in GPS, which certainly comes in very handy for adventurers. It also comes with built-in Bluetooth and a number of apps you can utilize to download items onto your smart phone.
While the Contour+2 has a number of highly impressive features, it also comes with a few downsides. For one, the mount may not be sturdy enough if you use it for high speed action like skateboarding or surfing. In addition, the mounting system of the camera does not allow any vertical tilt adjustments, which means you cannot use its 170-degree wide angle view if you are shooting at 1080p.
In addition, this camera weighs in at 5 and 1/2 pounds, which is considerably heavier than many other models. In fact, its weight causes the camera to wobble when installed on an elastic head strap, which naturally affects your video recording quality. Mic quality and color accuracy are not quite up to the level of the Hero 3.
As mentioned, the Contour +2 has a longer battery life at 120 minutes, which is a significant advantage over the Hero. While you have the option to purchase the BacPac for the Hero 3 to extend its battery life, it's unlikely that users will appreciate the additional weight.
Audio quality is not stellar for both the Hero 3 and Contour+2. You cannot expect it to equal the quality of a high definition camcorder, although it's adequate enough. However, there have been some complaints about the sudden dropping and intermittent sound of Contour recordings.
If we are to compare video quality between the two cams this is probably one category that can easily get a bit tricky. While it is easy to simply compare various numbers, ultimately you will want to see the actual results.
Both action cameras are known to produce good quality videos at 720p and 1080p, but you cannot expect either to match the quality you can generate from a portable camcorder. So while the video quality is good for both Hero 3 and Contour+2, it is not great. They both offer relatively clear images with low grain, especially under good lighting conditions. In terms of color reproduction,   both cameras are about the same although in lower light conditions, the Contour+2 seems t0 have the upper hand.
Side By Side Comparison – GoPro Hero 3 vs Contour 2
| | | |
| --- | --- | --- |
| Features | Hero 3 | Contour+2 |
| Field of View | 170°, 120° | 170°, 120° (for 1080p) |
| Storage | Micro SD | Micro SD |
| Frame Rates | 1080p/30fps-720p/30/60/ 120fps-VGA/30fps | 1080p/25/30fps-960p/25/ 30fps- 720p/25/30/50/60fps- 480p/50/60/100/120fps |
| Dimensions | 3.23" x 0.96" x 1.85" | 3.86" x 2.36" x 1.34" |
| Weight (w/ battery) | 3.1 pounds | 5.6 pounds |
| MegaPixel | 12 MP | 5 MP |
| Actioncam DisplayViewfinder  | X | X |
| Remote Control Capability | X | Yes |
| Wireless Connect  | WiFi | Bluetooth |
| Battery | 88 mins. | 120 Mins. |
| Cost (Approximate) | $200 | $215 |
The Bottom Line
All things considered, both action cameras offer you that near-indestructible case construction to deliver good quality videos in rough circumstances, making them highly ideal for action-packed outdoor adventures.
However, despite the disappointing battery life of the Hero 3, it is no doubt superior compared to the Contour+2. If you prefer greater control of the settings and configuration of your video, the Hero 3 gives you the freedom to set and configure it according to your personal preference and recording requirements. Overall, the Hero 3 wins the Contour vs GoPro debate for us. For those who simply want an easy to operate action camera, the intuitive design of the Contour+2 is sure to score huge points. You can find the best prices on the Contour+2 here.
Another notable fact to consider is that the Go Pro has been awarded with "Editor's Choice" and "Best of the Year" by a number of reputable and trusted review sites, making it a brand that continues to hold a solid reputation. See below for pricing details: