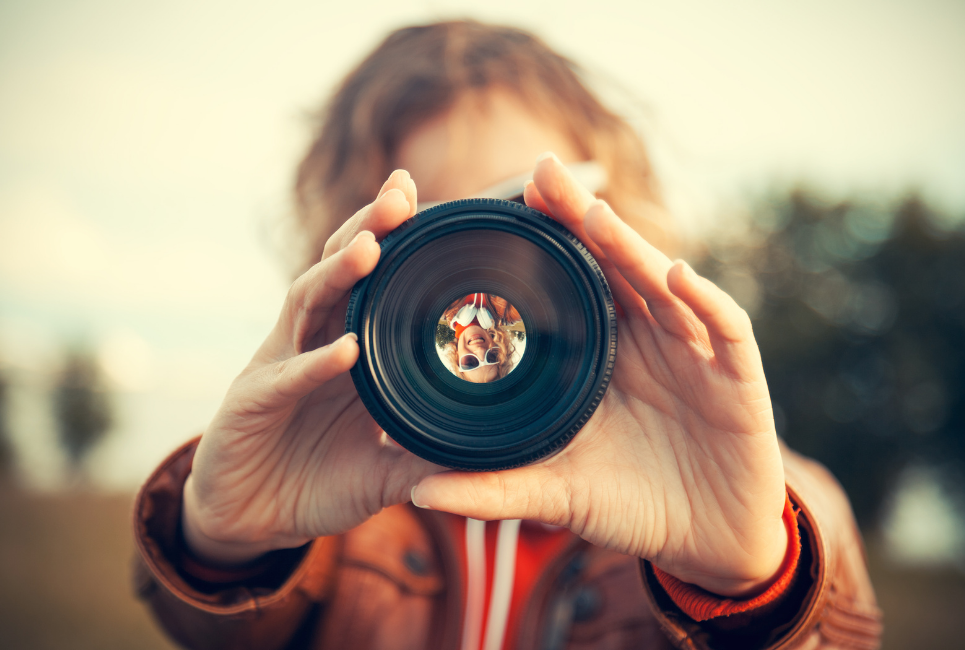 Best M42 Lenses Perfect For Outdoor Photographs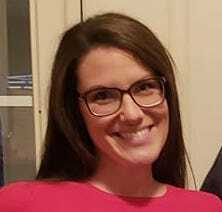 Latest posts by Sarah Caldwell
(see all)
Whether you are a new photographer looking to expand your lens collection, or an average joe searching for an "old school" aesthetic, M42 lenses are a classic and unique tool for each artist. Named for their manual zoom and focus as well as 42mm screw thread, the original design for these lenses is distinctly vintage requiring an adapter for most modern cameras.
M42 lenses are desired for their lack of reliance on modern technology, giving the photographer complete control over their equipment and ability to play with light and color.
These lenses come in a wide variety, and the best one can only be determined by purpose: Macro and Close-up shots, Bokeh, or Sports and Outdoor photos. When choosing lenses to recommend for this guide, I used a combination of criteria including purpose, price, and ease of use.
Helios 44M-4 | Amazon
The Helios 44M-4 lens is a standard lens for single-lens reflex cameras and is suitable for all types of photography, including portraits and landscapes.
Buy at Amazon.com
We earn a commission if you make a purchase, at no additional cost to you.
06/29/2022 12:46 pm GMT
Macro/ Ultra-Close Ups
Any standard M42 lens can do very well in capturing ultra-close-up photos, especially when paired with bellows. Bellows attach between the camera and the lens giving photos a more intense zoom along with higher clarity. Another technique would be to reverse the lens. It is done either freehand or with a reversing ring adapter.
Standard M42 lenses actually minimize the subject of photos in order to capture the full image, so when reversed, the lens magnifies the subject. A 50mm lens is most recommended for this technique.
However, there are M42 lenses specifically designed and labeled for Macro photography. While any lens can do well with ultra close-up photography, Macro lenses have greater magnification built into them allowing the tiniest detail to shine. It is important that a Macro lens gives a sharp focus to showcase every detail of your image.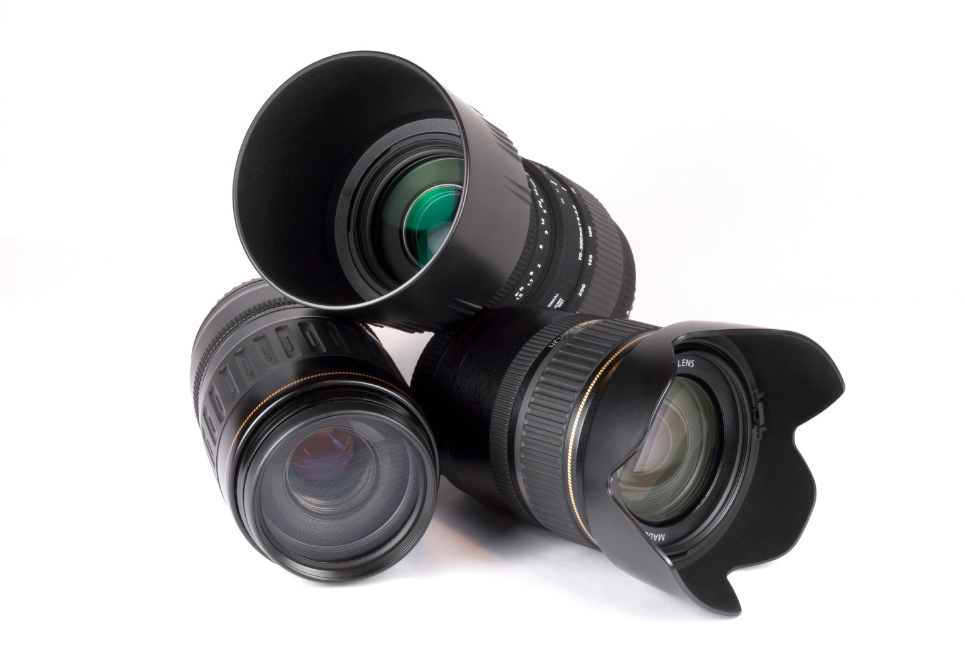 Bokeh
Bokeh is really a mixed bag when deciding which lens is best for the job. If you are aiming for a more painterly bokeh effect, then you may want a lens with fewer coatings. These coatings are used on lenses to filter light leaks and flares, but without them, you are able to play with the light and how it affects your photos.
When attempting bubble or onion ring bubble bokeh you may want a lens that has an older optical design. Originally this effect was not desirable, so designers manufactured newer lenses aiming to prevent the effect. 
Sports and Outdoor
Lenses with the most modern design are recommended for Sports and Outdoor photography for the same reason they are not encouraged for painterly bokeh. Most modern style lenses are faster, have the most coatings, and are more reliable for clear photos.
When taking sports shots you want a lens that is fast and easy to use to ensure you capture that perfect moment. When outdoors, walking through town or taking landscape photos, those extra coatings filter the natural light to give you the cleanest and sharpest image.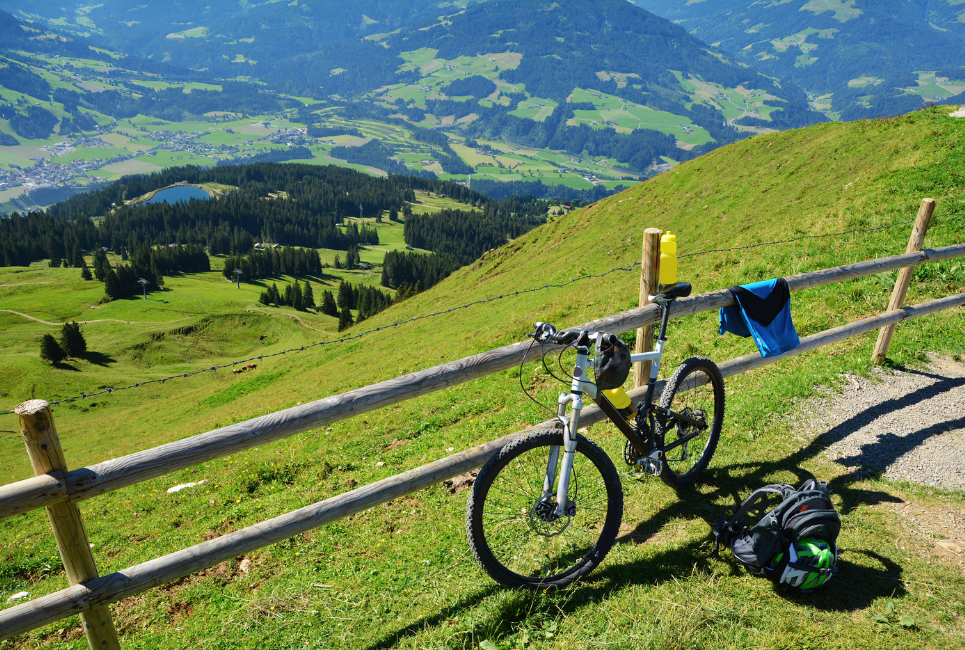 Best M42 Lenses
If you're looking for the best M42 lens, there are a lot of options out there. Here are some of my favorites.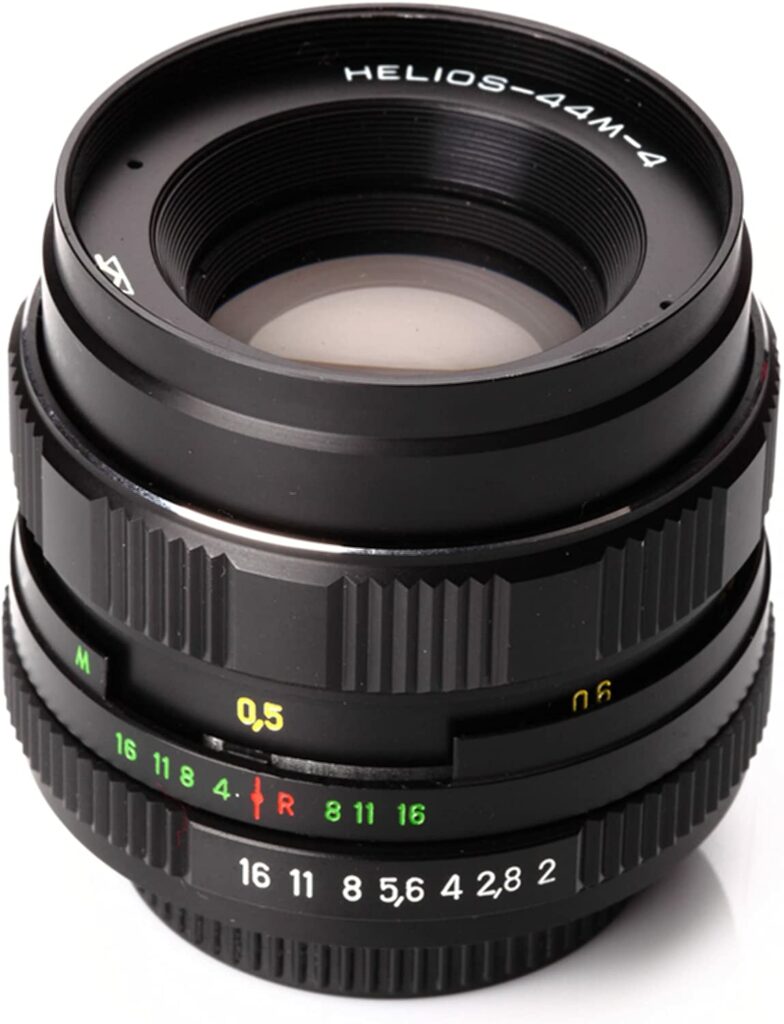 The Helios 44M-4 58mm F2 is a well-rounded Russian manufactured lens. It has a solid build with quality materials and performs well in almost every area. Some customers found the clicked aperture in need of small modification, which is easily done. When used for bokeh the Helios 44M family of lenses are noted for their beautiful swirl effect. This lens is applauded for its clean photography. Check the latest price here!
Helios 44M-4 | Amazon
The Helios 44M-4 lens is a standard lens for single-lens reflex cameras and is suitable for all types of photography, including portraits and landscapes.
Buy at Amazon.com
We earn a commission if you make a purchase, at no additional cost to you.
06/29/2022 12:46 pm GMT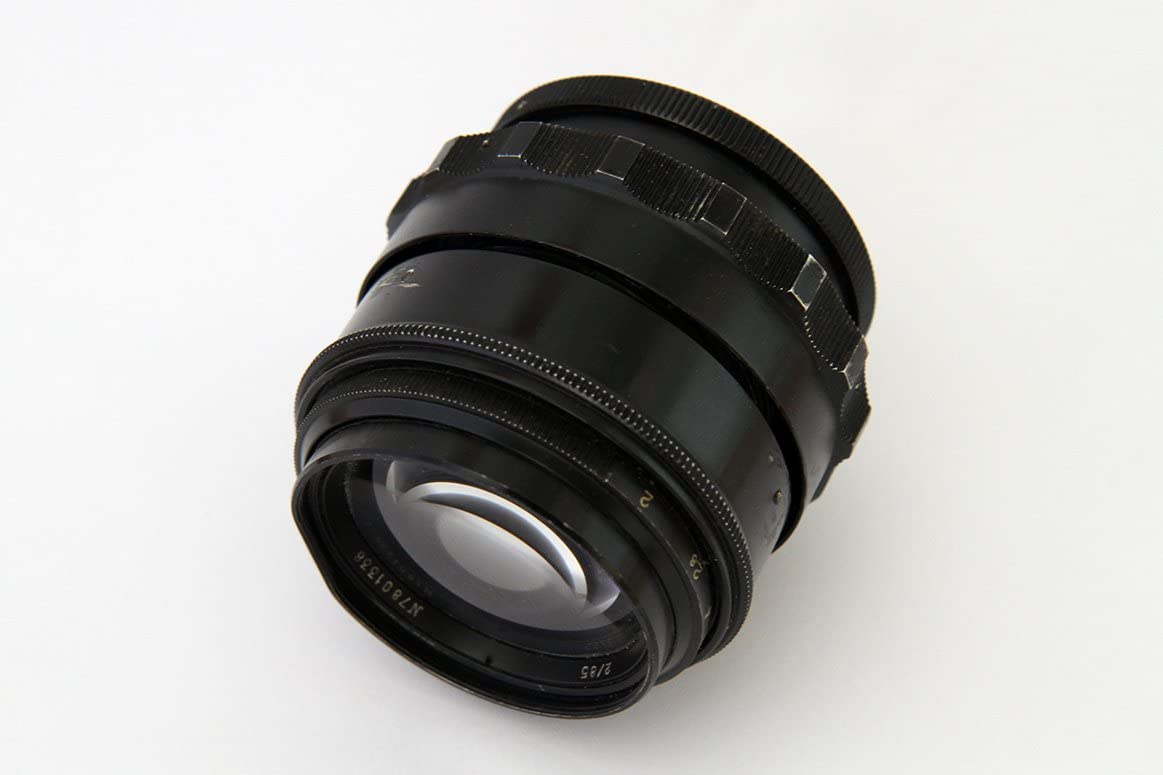 The Jupiter 9 85mm F2 lens is a Russian remake of the Carl Ziess Sonnar lens and costs significantly less than the original. This lens is great with portraiture, but some customers felt the focus was a little too soft and wished for a sharper image. With its fifteen aperture blades, this lens is highly praised for its gorgeous curved bokeh. Check the latest price here!
Jupiter 9 | Amazon
The Jupiter 9 offers good build quality, a very soft focus and an excellent bokeh and out of focus rendition. It is available at the fraction of the price of the original Carl Zeiss Sonnar it is based on.
Buy at Amazon.com
We earn a commission if you make a purchase, at no additional cost to you.
06/29/2022 12:27 pm GMT
Zeiss Jena Pancolar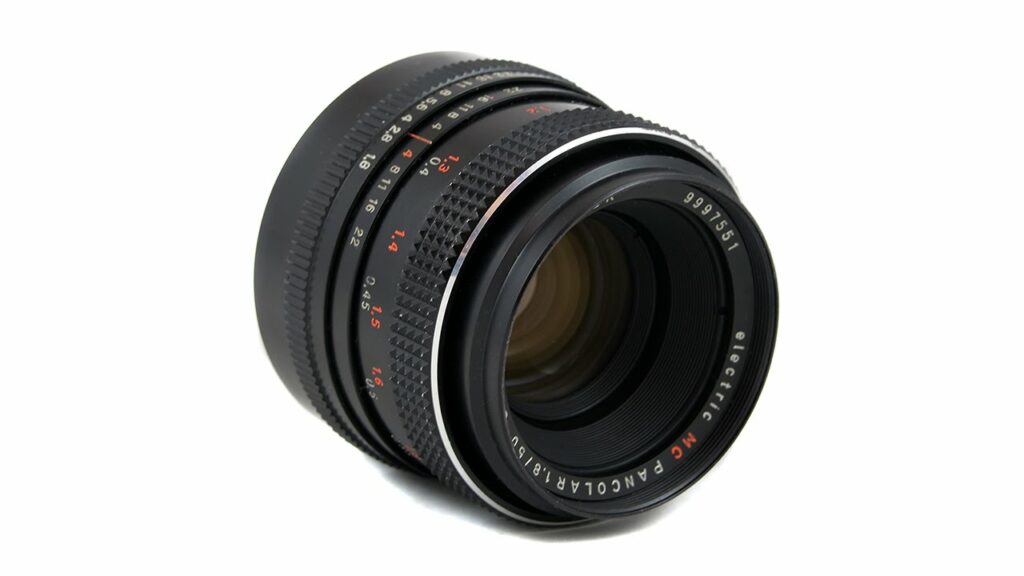 The Carl Zeiss Jena Pancolar 50 mm 1.8 is a German manufactured lens that is compact and light. It is a reliable and all-around good lens that provides marvelous sharpness as well as bokeh. This lens is a little harder to find but is readily available from personal sellers.

There are two types of this lens on the market. Earlier models are referred to as "zebra" lenses because of their black and silver stripes. Most "zebra" lenses have a single thorium coating making them radioactive. As the coating ages, it turns a yellowish tint, so if using this lens you will want to make sure to adjust the white balance to get the best color in your images.
This coating was used as a cheaper way to get better sharpness in photos, and it was not until later that the radioactivity was discovered. Most agree that the level of radioactivity in the lens itself isn't enough to harm you, but just in case you may want a newer model. These newer lenses are all black, instead of the stripes, and are marked with an MC for their multi-coating.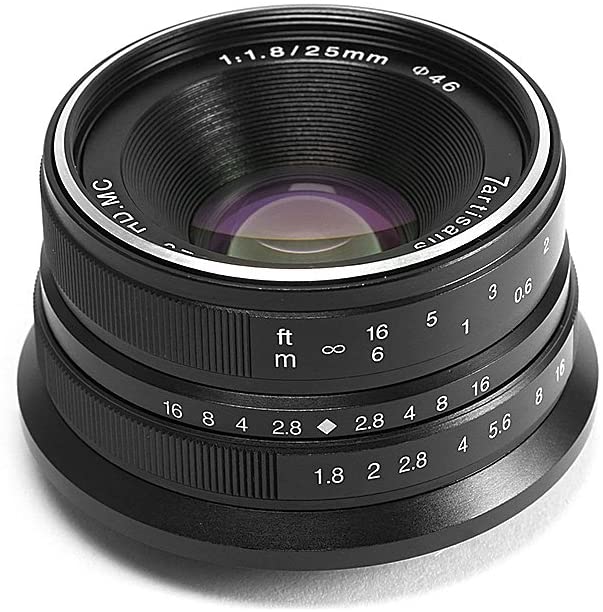 The 7artisans 35mm F2 is a lightweight and easy-to-use lens with thirteen aperture blades. Admired for its smooth feel and quick focus, this lens is highly recommended for a walk around town. The lens's biggest weakness seems to be light flares; however, this can become a strength when using certain bokeh techniques. In general, this lens is not suited for technical photography due its rather intense vignetting, light flares, and blurred corners, but is great for artistic styles and having fun. Check the latest price here!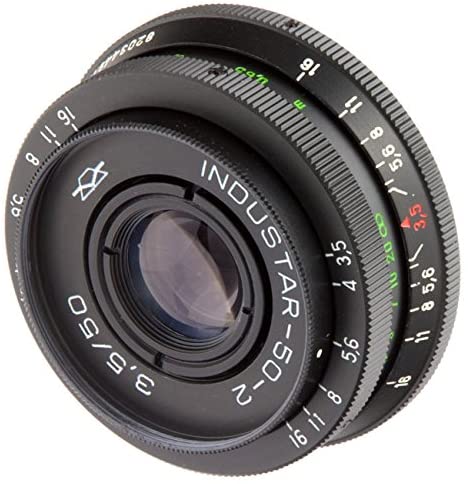 The Industar 50-2 50mm F3.5 is another Russian manufactured lens, and its optical scheme was recreated from the Carl Zeiss Tessar lenses.
It is one of the smallest and cheapest vintage lenses on the market. The out-of-focus background effect is beautifully smooth with its seven aperture blades. This lens is well suited for walking around as it is unobtrusive and light to carry. It has decent sharpness and focus, but it is prone to have some issues with vignetting and light flares. Check the latest price here!
Industar 50-2 50mm F3.5 Russian Lens | Amazon
The excellent focus allows to use the lens from F3.5 diaphragm, due to its optical scheme. The scheme was taken from Carl Zeiss Tessar lenses, so called «the Eagle's eye» for its great screen dimension rate.
Buy at Amazon.com
We earn a commission if you make a purchase, at no additional cost to you.
06/29/2022 10:43 am GMT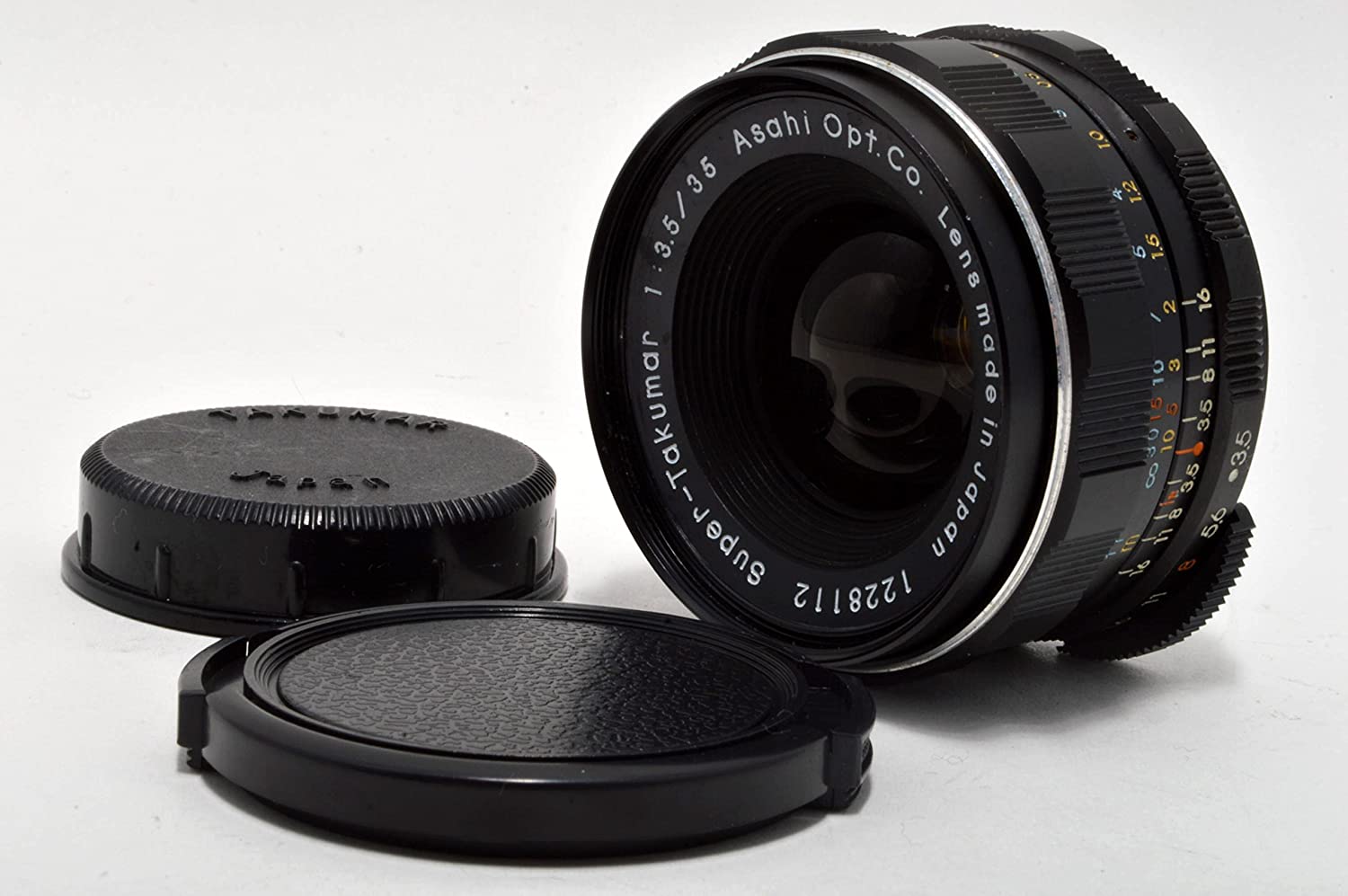 The Pentax Super Takumar 35mm F3.5 is a wide-angle lens with five curved aperture blades. This lens contains only one coating, which does make it susceptible to flares, but overall the image quality and sharpness are strong and consistent with minimal corner fall out. It was not found to be very versatile, as it does not perform well with bokeh photography. However, it is a very solid and well-built lens that is also rather affordable retailing. Check the latest price here!
Zeiss Jena Tessar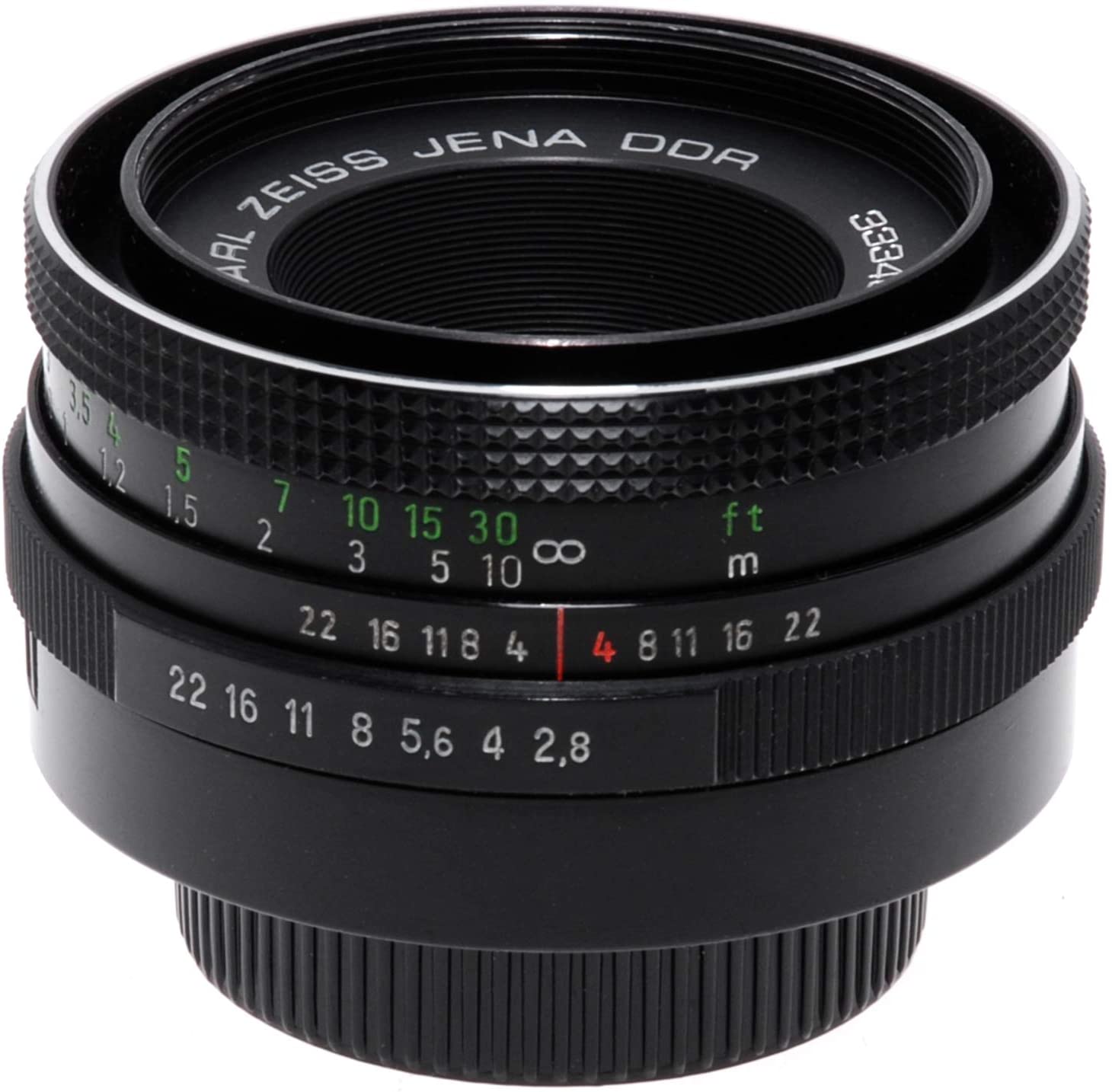 The Carl Zeiss Jena Tessar 50mm 2.8 is another high-performing well-rounded lens from the Zeiss brand. It has a rather simple design that has proven to produce beautiful sharp images. While it excels at portraiture, landscape, and macro shots, the bokeh is not quite up to the same standard. The bokeh for this lens has a small swirl but overall is not as pronounced as other lenses. Like the other Zeiss lens, it is mostly found through personal sellers and has the widest range in price.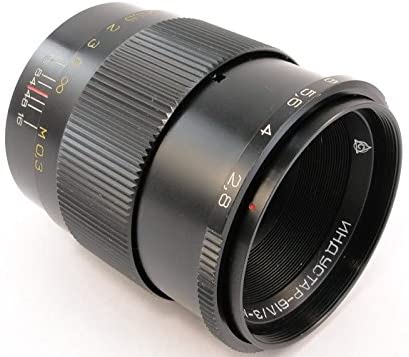 The Volna 9 50mm F2.8 is a Russian macro lens with 1:2 magnification and six aperture blades. It is also more difficult to find online. This lens is very sharp and clear with smooth bokeh. It produces both hexagonal and star shapes which may or may not be desired depending on taste. This lens also has great contrast and rendering. The magnification isn't the best in terms of macro lenses. Most macro lenses have 1:1 magnification, however, 1:2 is not bad by any standards. Check the latest price here!
FAQs
Question: Can I use an M42 lens with my digital camera?
Answer: In most cases, yes! You can find adapters that fit almost any camera. Generally, adapters are very cheap and can be found online just about anywhere. You will need to make sure that it is compatible for both the lens and your camera. 
Question: Do all M42 lenses use the same mount?
Answer: Yes, to be classified as an M42 lens it must have a 42mm screw thread with 1mm pitch.
Question: Where can I buy M42 lenses?
Answer: While all of the lenses in the article are found online, you can find m42 lenses in any camera store that sells used lenses. This is the most trustworthy source, as you are able to test and examine the lens before purchase. However, if you wish to shop online, you want to ask yourself some common questions while shopping:
• Does this seller have any reviews?
• Is there a return policy?
• Are there actual images of the product?
• Are there any descriptions of the quality of the lens?
• Is there any fine print I am missing?
As long as you keep an eye out and shop safely online, you can find almost any lens you would like.
Question: If Radioactive lenses are no longer safe for production then why are they safe for me to use?
Answer: Of course nothing is ever 100% safe, but very little radiation comes off of the lens itself. They were taken out of production in concern for the factory workers' health who were exposed to a much larger quantity of the substance daily. Although, it is up to you to decide if this type of lens is what you want.
Question: Why should I use an M42 lens instead of a modern one?
Answer: First, most M42 lenses are made of metal and can take more wear and tear than modern plastic lenses, and because they are manual,  M42 lenses are generally smaller and lighter due to the missing autofocus that weighs down other lenses. Second, the cost of M42 lenses is greatly lower than new lenses and is sometimes higher quality. Lastly, the use of an M42 lens requires skill, and with practice, an artist can really hone their craft.
Final Thoughts
Different lenses have varying strengths and weaknesses that can all be utilized for all kinds of techniques and styles. If you are just starting out, an "all-purpose" lens would be a great place to begin. These lenses are reliable, sharp, and easy to use.
For this purpose, I would recommend either the Helios 44M-4 or the Carl Zeiss Jena Tessar. Both lenses are very well-rounded and produce beautiful images. The Helios 44M-4 is easily found online from Amazon with good reviews and a return policy, but you may want to do some personal modification to this lens.
The Carl Zeiss Jena Tessar is a name-brand lens that is high quality and can be found for even less than the Helios; however, it is harder to find a reliable seller online and prices vary quite a bit. If you wish to specialize in a certain technique then you may want to explore and experiment with some of the other lens options.
Helios 44M-4 | Amazon
The Helios 44M-4 lens is a standard lens for single-lens reflex cameras and is suitable for all types of photography, including portraits and landscapes.
Buy at Amazon.com
We earn a commission if you make a purchase, at no additional cost to you.
06/29/2022 12:46 pm GMT