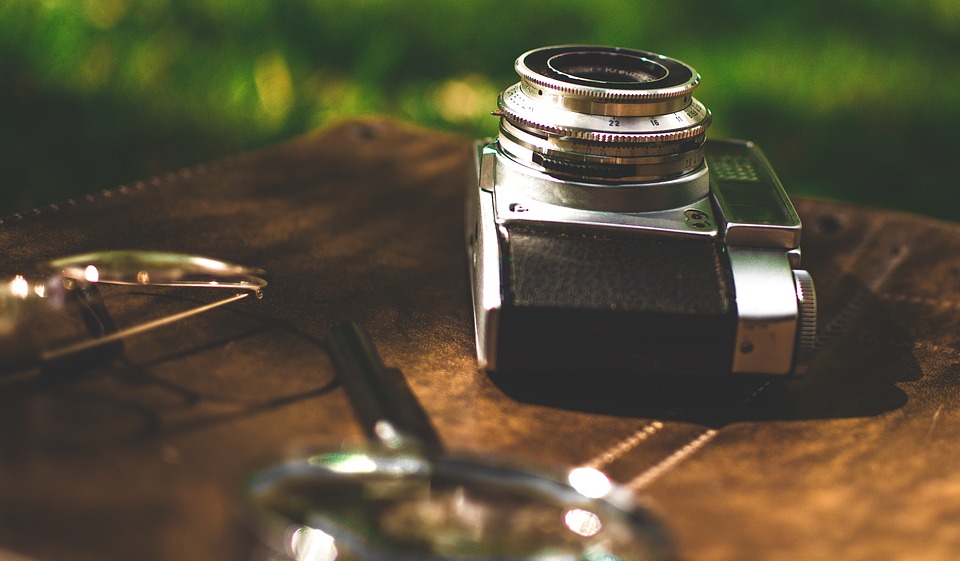 Best Leica Cameras That Are Worth Investing In
Leica is one of the most well-known brands in the world. The company has a long history of churning out the best products in whatever camera category they enter. From manual and analog cameras to the latest digital snappers, Leica gives consumers excellent options.
Right now, there are five Leica models that you should be looking at:
Leica M10-R 40MP Digital Rangefinder Camera
Leica SL2 47MP Mirrorless Full-Frame Camera
Leica CL
Leica D-Lux 7
Leica S3
There are currently three Leica camera varieties available now. You have the rangefinder models, the mirrorless cameras, and the budget Leicas. Read on as we give you the best Leica cameras under each category.
1. Leica M10-R 40MP Digital Rangefinder Camera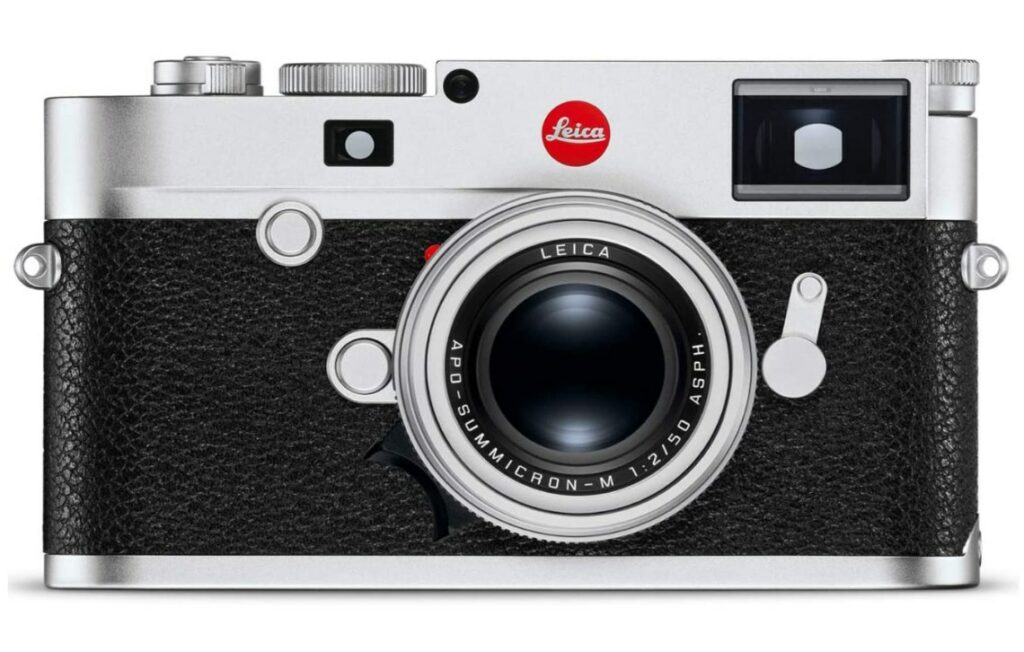 The Leica M10-R may be worth a few months of your salary. For the most part, however, it will be worth it. This camera has a 40-megapixel full-frame sensor that delivers outstanding image quality even in low light conditions. This is way better than the image quality you get from Leica's earlier M10 camera.
The mechanical shutter is very quiet, and it has a three-inch (76.2 millimeters) fixed touch display that in itself has more than a million dots. You can get bursts of up to 10 frames at 4.5 frames per second. It also connects to your Wi-Fi network, making it easier to transfer photos from the camera to any storage device you might have.
It's not going to be easy to love this camera, but there is no turning back once you do grow fond of it. For one, it feels very heavy, and the absence of a raised grip at the front will make handling a bit more difficult. The body alone is costly, and if you want to add lenses, you'd be spending quite a lot more. There is no autofocus, and manual focusing takes a bit of getting used to.
On the plus side, this camera looks excellent. This slick and unadorned camera gives you that retro look. The controls are no hassle to work with, and the photos you can take have a fantastic level of detail, outstanding color, and contrast and gives your pictures that signature Leica look.
Specifications
Dimensions: 5.5 by 1.5 by 3.2 inches (139 by 38.5 by 80 millimeters)
Weight, with battery: 1.5 pounds (660 grams)
40.9-megapixel full-frame sensor
Maestro II image processor
Manual focus only, no autofocus
100-50,000 ISO range
No video recording mode
Optical direct vision viewfinder
2GB internal memory + SD, SDXC, SDHC card slot
Three-inch (76.2 millimeters) touch display
2. Leica SL2 47MP Mirrorless Full-Frame Camera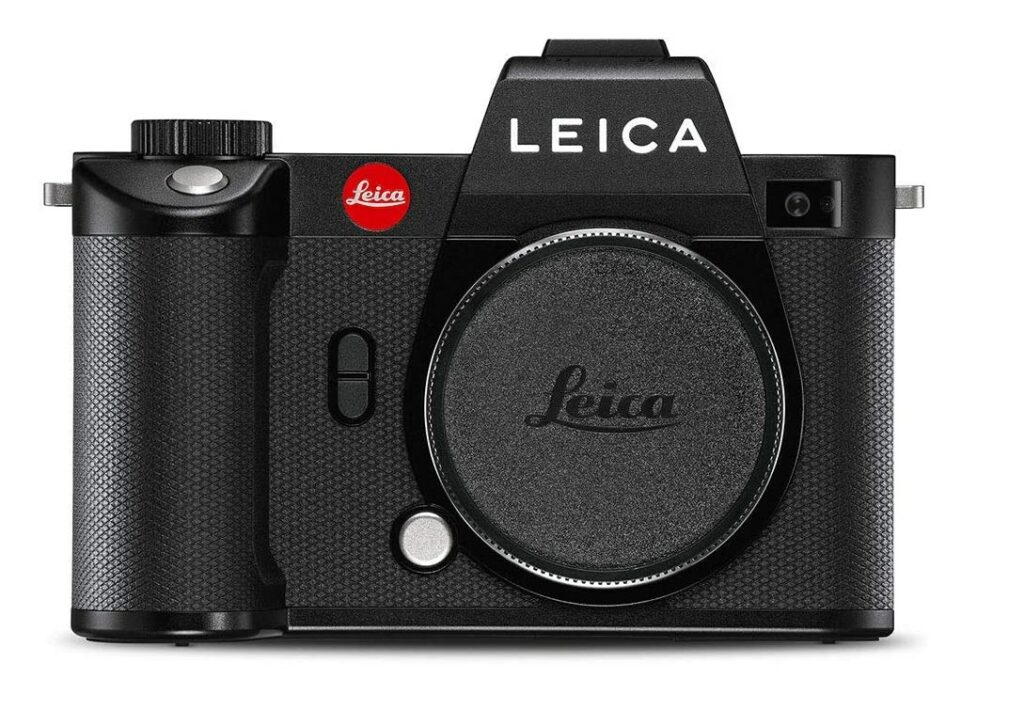 The Leica SL2 47MP Mirrorless Full-Frame Camera is a mirrorless variant with a 47-megapixel full-frame sensor that allows you to get the best quality images possible. It has body image stabilization technology that allows for steady shots no matter what type of lens you use.
This Leica model can capture 4K videos at high frame rates. What's more, autofocus on this camera relies on face detection and body detection. You can now have the camera focus correct regardless of what moving object you're trying to capture.
Using the electronic shutter, this camera can deliver bursts of up to 20 frames per second. Even with the mechanical shutter being used, the speed is still impressive at 10 frames per second.
Holding the SL2 in Your Hand
You can say that all those specs are found in other cameras that are worth half or a third of the price of an SL2. And you will be correct. However, once you pick up a Leica SL2, you know that this camera is remarkable. For one, for a full-featured camera with the latest technologies, the Leica SL2 has a very minimal look and an equally minimal set of external controls. The dials and function buttons are unmarked.
But once you use the camera, you'd know that a lot of thought went into the design and the controls. You have a twin-dial format that allows you to control everything. For instance, most people wonder why this camera doesn't have a mode dial. The thing is, you will click on one of the rear dials you find on top, and the status screen will show you the modes that you can use.
The two dials are very flexible too. In manual mode, these two dials are used for lens aperture and shutter speed. In any PASM exposure mode, one dial controls the shutter speed or the aperture, while the other compensates for the exposure.
The Leica SL2 has programmable function buttons as well, which will be easy to customize. Each function button will have its own set of settings available to it. Give it a long press, and a screen pops up that allows you to change what that button is for.
What's more, there are two different menus and options for video and still photography.
Performance
The Leica SL2 is fast and quiet. You can see these characteristics at work when you have autofocus enabled. As for image quality, the Leica SL2 delivers photos that are as good as other cameras in its class and price range.
Specifications
Dimensions: 5.7 by 4.2 by 1.7 inches (146 by 107 by 42 millimeters)
Weight with battery: 1.8 pounds (835 grams)
47-megapixel full-frame sensor
Maestro III image processor
225-area contrast AF points with depth mapping
100 to 50,000 ISO range
8,368 by 5,584 pixels maximum image dimensions
5K videos at 30/24/24p, C4K & UHD at 60/50/30/25/24p
Electronic viewfinder with 5.76 million dots
Two memory card slots
3.2-inch touch display with 2.1 million dots
10 frames per second maximum burst with mechanical shutter and 20 frames per second on electronic shutter
Wi-Fi and Bluetooth connectivity
3. Leica CL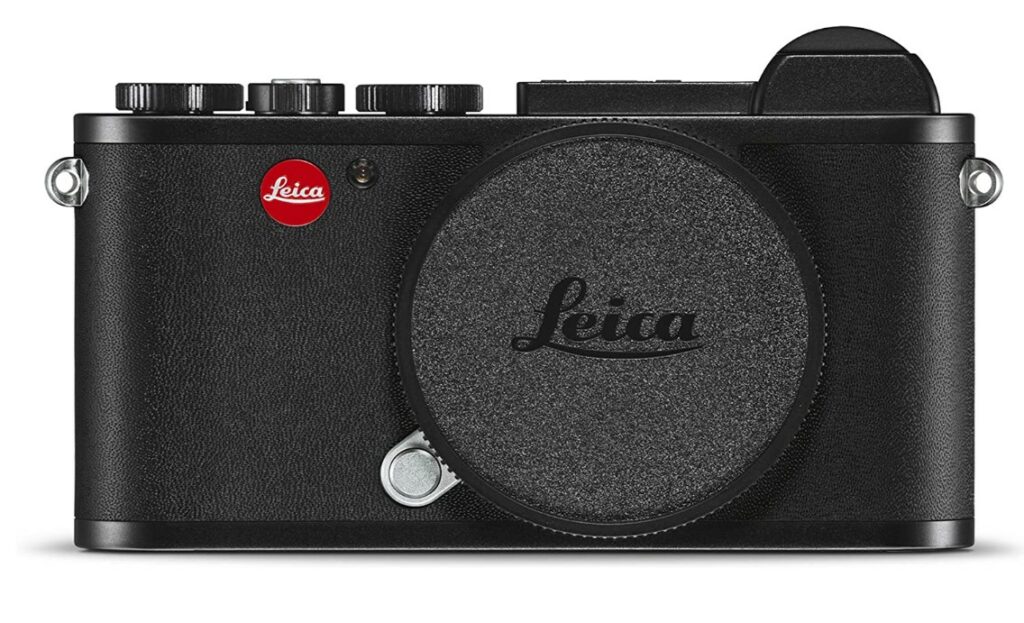 The Leica CL brings together the classic look of Leica cameras with the modern technologies that the brand is known for. It comes in two designs, an all-black affair and one with silver trimmings. This rangefinder-style camera has an APS-C mirrorless sensor that has 24 megapixels. It also has customizable twin dials.
However, there is no in-body image stabilization here, and Wi-Fi is the only means to transfer photos because it doesn't have a USB or HDMI port.
Performance-wise, it's a pretty solid camera. You get exceptional JPEG image quality, but the CL can also save in RAW DNG format. The colors are very accurate and realistic. The three-dimensional feel and the dynamic shots of this camera allow you to get photorealism without too much effort.
This camera is ideal for still photos. It can shoot decent videos, but you'd probably want a better camera for professional work.
When it comes to photos, however, the Leica CL will be more than enough. It allows you to take outstanding and impressive photos while also looking like a million dollars. The CL is one of Leica's better cameras both in performance and looks.
Specifications
Dimensions: 5.16 by 3.07 by 1.77 inches (131 by 78 by 45 millimeters)
Weight with batteries: 0.89 pounds (403 grams)
Articulated fixed touchscreen LCD that measures three inches (76.2 millimeters) and has 1.04 million dots
Electronic viewfinder with resolutions of 2.4 million pixels
Burst mode gives you 10 frames per second
Metering modes include spot, center-weighted, and multi
Video modes of up to 3,840 by 2,160 pixels at 30p, MP4, H.264, Linear PCM and 1,920 by 1,080 pixels at 60p
Wi-Fi connectivity
4. Leica D-Lux 7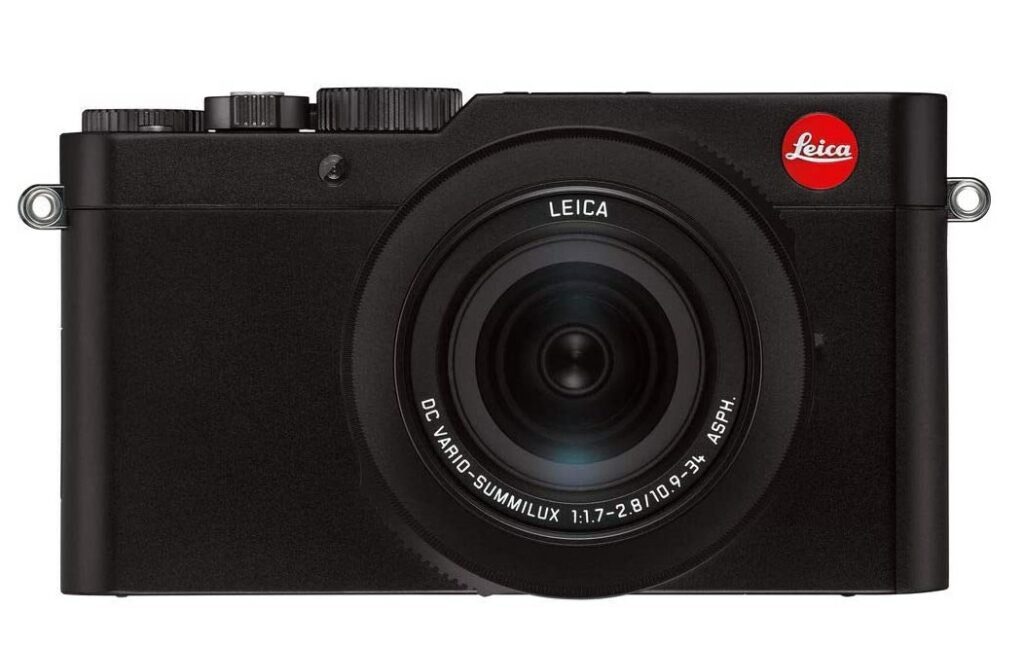 Leica also makes compact cameras that are geared towards the budget-conscious consumer. The D-Lux 7 may be your best bet right now for owning a Leica without spending too much on the camera. You can choose between black and silver for the D-Lux 7. This camera has a fixed lens, a solid build, and a more affordable price tag.
The D-Lux 7 has an effective resolution of 17 megapixels, with a 21.77-megapixel four-thirds sensor. This Leica allows you to shoot in automatic mode when you don't want to tinker with the setting.
But you're allowed to manually adjust everything. The image quality you get on this camera might be lacking for some, especially if you're expecting the best from Leica. The D-Lux 7 gives you images that are not at par with mirrorless cameras.
But given that this camera has a four-thirds sensor and a smaller imaging chip, that's not bad. You will have to control your hands when shooting, too. Low light performance is top-notch. You can get an equivalent of up to ISO 12500 and 25000 with the D-Lux 7, making it an excellent camera to take photos with at night.
Overall, the Leica D-Lux 7 is aimed at street photographers and enthusiasts. It is a premium and compact camera that delivers decent snaps and a price point that you'd love. It's affordable, as far as Leica cameras go, and it looks rather dapper.
Specifications
Dimensions: 4.6 by 2.6 by 2.5 inches (118 by 66 by 64 millimeters)
Weight: 0.89 pounds (403 grams)
17-megapixel micro four-thirds CMOS with a Leica DC Vario-Summilux 24-74mm lens
Three-inch (76.2 millimeters) LCD touch display with 1.2 million dots
A 0.38-inch LCD viewfinder with 2.76 million dots
11 frames per second burst
Shoots up to 4K ultra high definition videos at up to 30p
USB, micro HDMI, Bluetooth, and Wi-Fi connectivity
5. Leica S3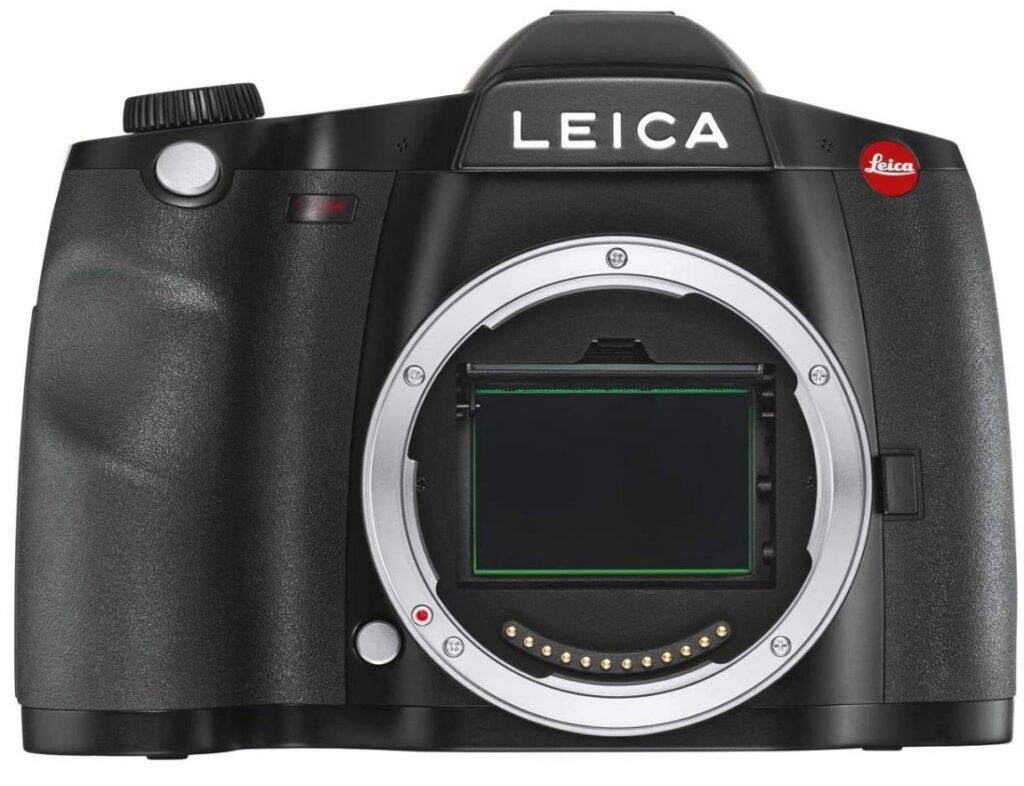 So you want to lug around a camera that's as expensive as a MINI Cooper or enough plane tickets to travel around the world? Then get the Leica S3. At around $20,000, this camera is simply not for everyone. But it does give you fast and accurate focus, the ability to record full-width 4K videos at 24 frames per second, and ridiculously easy handling.
Unlike most of the classic-looking Leica models you have here, the S3 looks more like a DSLR. But it does have the red Leica logo as well as the brand name emblazoned on the front of the camera. It also has a 64-megapixel CMOS sensor, ISO 50000, and stores your images as DNG raw files. It also uses a large optical viewfinder that is as bright and clear as an electronic one.
For its price, the specs you get for this camera are rather disappointing. For one, you only have three frames per second in burst mode, and that pretty much bars you from getting great moving and action shots with the S3. But it is a Leica, and fans of the brand, as well as those who like the exclusivity and bragging rights, will find that this might be worth considering.
Specifications
Dimensions: 6.3 by 3.1 by 4.7 inches (160 by 80 by 120 millimeters)
Weight without battery: 2.9 pounds (1.3 kilograms)
64-megapixel ProFormat CMOS sensor
Maestro II image processor
Predictive TTL autofocus that offers phase detection and central cross sensor
100 to 50,000 ISO range
Pentaprism viewfinder with 0.87x zoom
Spot, multi, and center-weighted metering modes
Cinema 4K videos at 24 fps
1080p videos at 24 to 30 fps
Three-inch (76.2 millimeters) fixed LCD touch display with 921,600 dots
Three frames per second burst mode
USB and HDMI connectivity
Are there alternatives to the best Leica cameras right now?
Answer: When it comes to alternatives, Leica's got a lot. When talking about Leicas, experts and reviewers usually balk at the price. And, commonly, photographers and writers say that you can get the same features and technologies from other camera brands at a fraction of the cost.
For the most part, this observation is accurate. And there are several products out there that you can consider.
Nikon D3500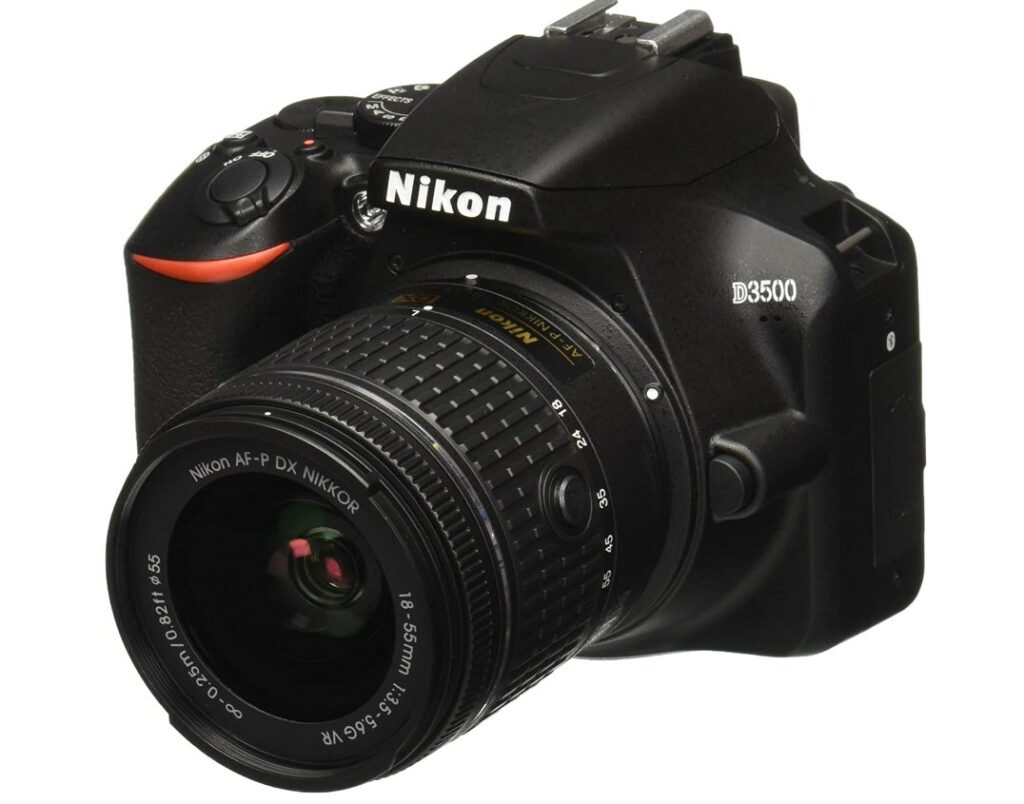 One of the complaints that beginners have with Leica cameras is that it takes a bit of getting used to them. Some Leica models do not come with autofocus, and somewhere you might even be forced to do things manually.
The Nikon D3500 is probably the best camera for beginners with its interactive shooting mode that they can learn from. This DSLR has a 24.2-megapixel APS-C sensor, a three-inch (76.2 millimeters) touch display, and full HD video resolutions. It's pretty affordable too.
Panasonic S1R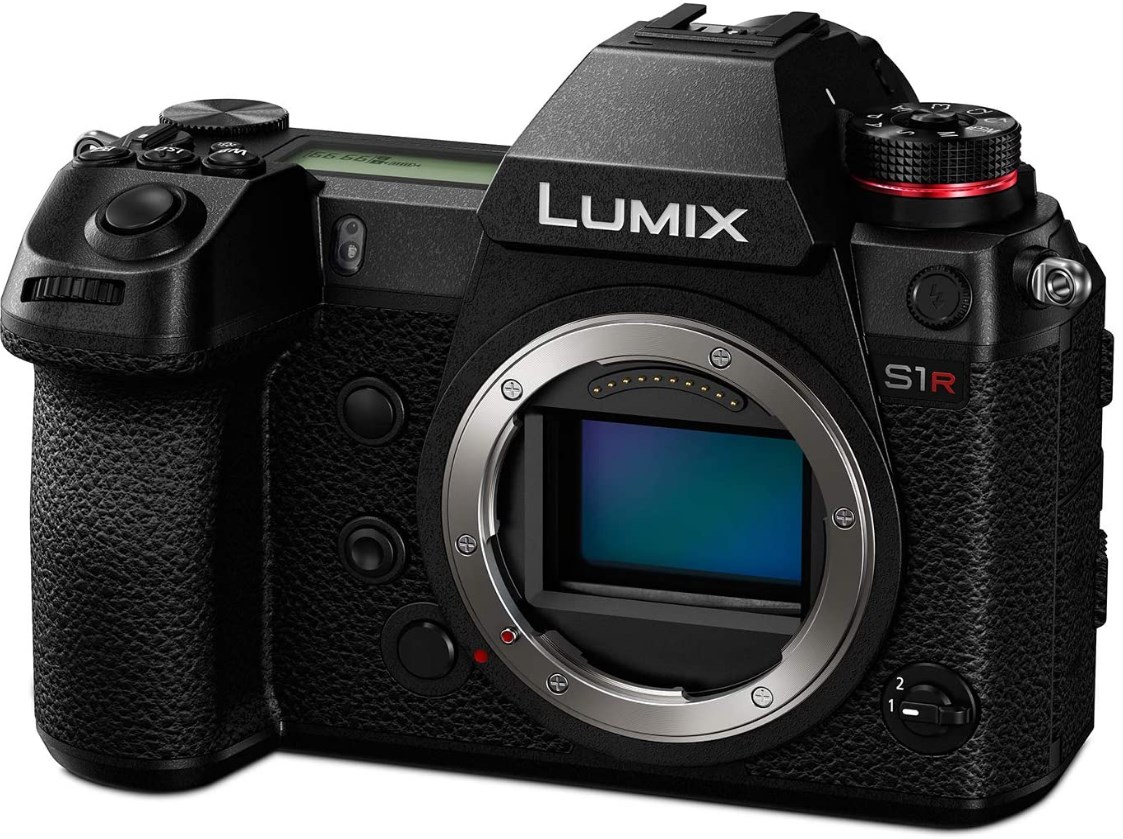 If you like the technologies and aesthetics of the Leica SL2 but aren't willing to shell out more than $6,000 for a camera, then you might find some relief in getting the Panasonic S1R. This camera has similar specs as the Leica SL2 and retails for roughly half the price.
This mirrorless SLR camera comes with a 47-megapixel full-frame CMOS sensor, ISO 100-25600 range, autofocus, and a 3.2-inch (81.3 millimeters) touch display.
Fujifilm X-S10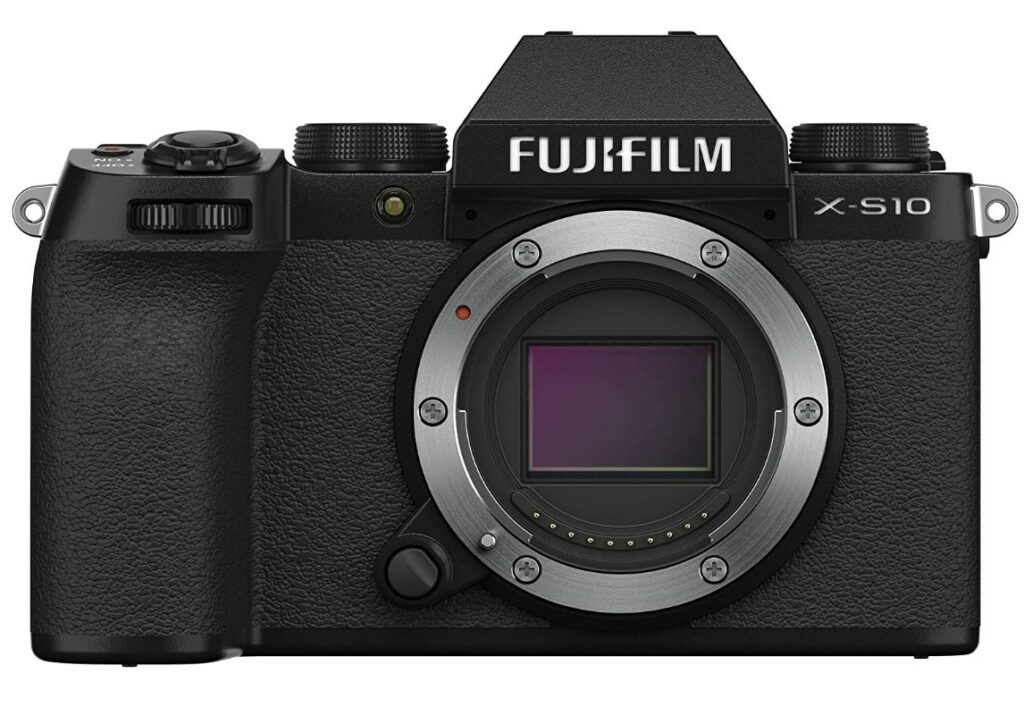 The Fujifilm X-S10 features a 26.1-megapixel APS-C sensor. This mirrorless camera is among the best in its price point, which hovers around $1,000.
It has a three-inch (76.2 millimeters) touch display with 1.04 million dots, an electronic viewfinder with 2.4 million dots. You can have up to 30 frames per second and video resolutions of up to 4K. The X-S10 also has the impressive build quality and ergonomics to make it easy to handle.
The Best Leica Cameras Right Now
Overall, you cannot go wrong with the M Series, especially with the Leica M10-R. This flexible camera is packed with Leica's best design, hardware, and technology. It's also among the brand's most expensive models.
Professional photographers, however, might want to consider the Leica SL2 first. This camera combines high-speed burst shooting with excellent 4K video capabilities. Plus, it's very easy on the eyes. On the other hand, enthusiasts and consumers might be better off with the Leica CL or the D-Lux 7.