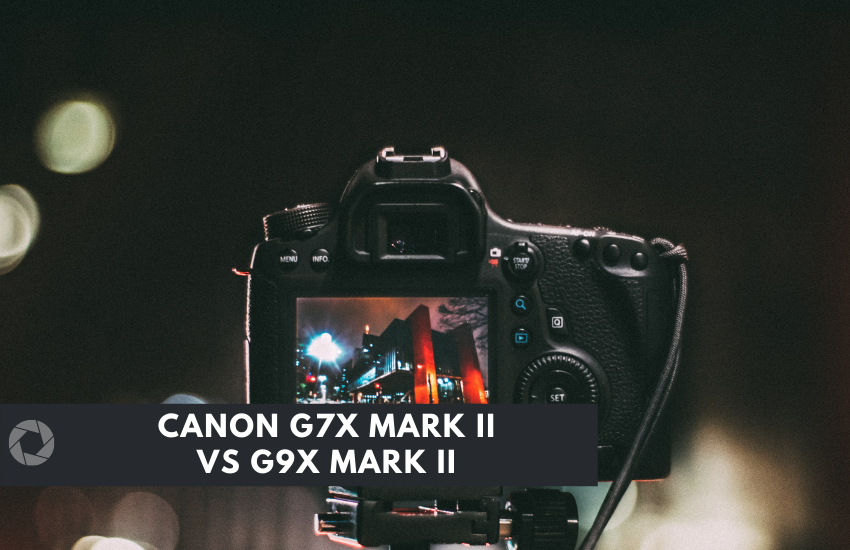 Canon G7X Mark II vs G9X Mark II: Which Camera Is Better?
Did you know that in 2020, more than 8.7 million digital cameras were shipped out worldwide? Digital cameras are retaining their popularity because of the many options that you have today. From bulk DSLR cameras to more travel-friendly compact cameras, you can have your pick.
Two of these choices are the Canon G7X Mark II and the Canon G9X Mark II. Seeing that they have closely similar names, it's easy to guess that there are many things similar between these two devices.
However, we can tell you now that the Canon G7X Mark II is the better deal. While it is more expensive than the GX9 Mark II, it delivers many things that help set it apart from its almost namesake. The main differences include:
The Canon G7X Mark II is bigger and heavier, whereas G9X Mark II is smaller and lighter.
The Canon G9X Mark II has a faux leather grip that can be a bit slippery, whereas the G7X has a rubber grip for easier handling
The Canon G9X Mark II has a fixed screen, whereas the G7X Mark II features a tilting screen
The Canon G7X Mark II has a longer-lasting battery, giving you 30 more shots than the G9X Mark II allows you on a single charge
The Canon G7X Mark II supports ultra high-speed cards, whereas the G9X Mark II doesn't.
The Canon G9X Mark II is more affordable than the G7X Mark II
Read on as we look in-depth into the differences between the Canon G7X Mark II vs G9X Mark II cameras.
The Canon G7X Mark II: What You Need to Know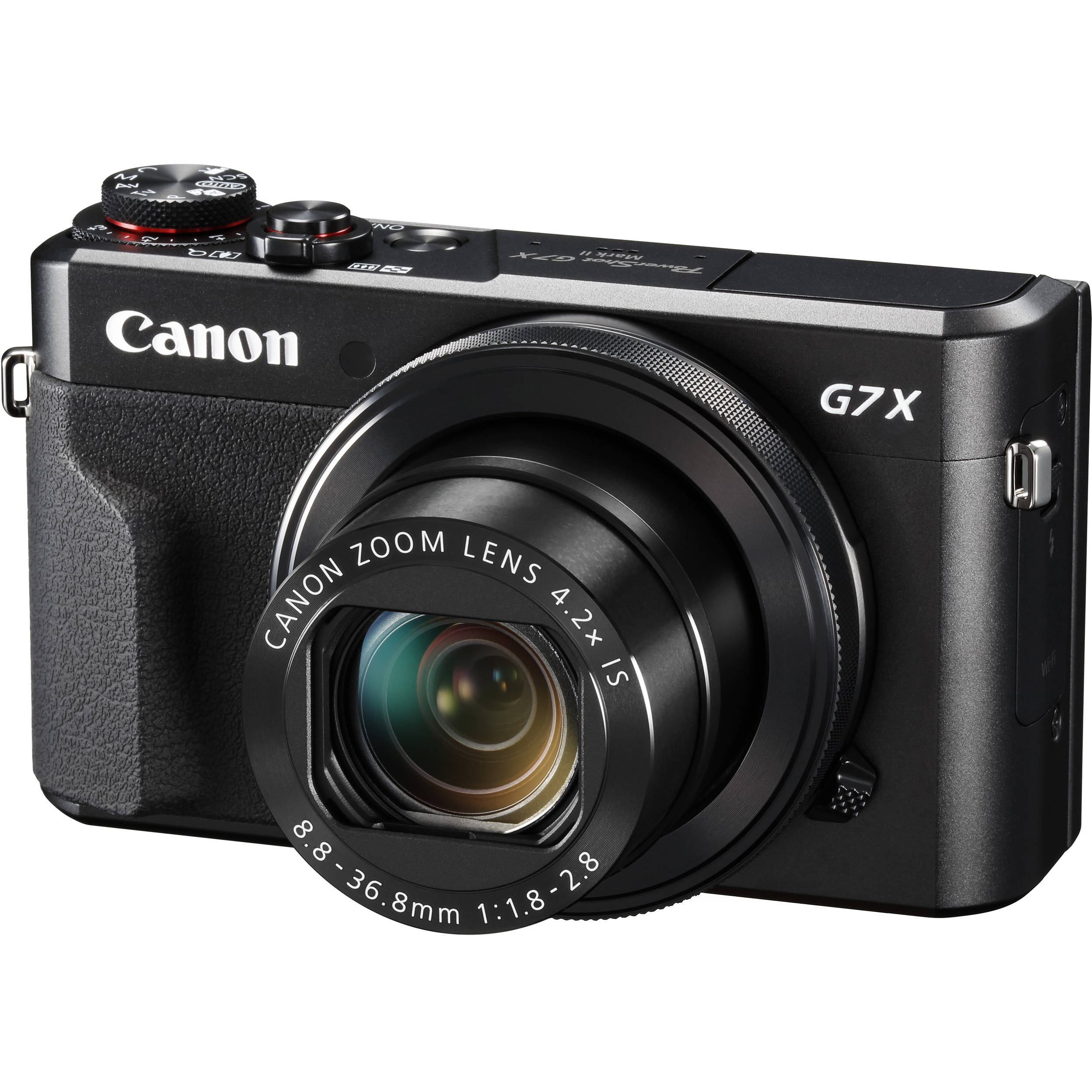 The G7X Mark II was mainly launched to address the problems of the first G7X model that was primarily viewed as a disappointment. The second G7X delivered faster bursts, faster performance when dealing with RAW files, better image stabilization, and longer battery life.
The G7X Mark II also sported a rubber grip. The LCD screen can now tilt downward, and users now have the option to choose between a smooth or clicky control ring to adjust the controls.
The G7X Mark II was probably proof that Canon closely listens to their customers and ironed out issues with the first G7X. But make no mistake, this camera is just excellent as it is with its fast lens that can shoot far and wide subjects, to having greater image quality.
Color rendering is also very accurate, while burst shooting has a big buffer that allows you to work with RAW files with no problem.
The touchscreen allows you to control the camera while also making it feel like you're shooting from a smartphone because you're allowed to tap to focus. Video quality is good as well.
This video will show you the Canon G7X Mark II in action, as well as give you an idea of ​​the things that it can do:
The Canon G9X Mark II: In a Nutshell
Around a year after the G7X Mark II was released, Canon also came out with the G9X Mark II. Like the G7X Mark II, this compact camera comes with a one-inch CMOS sensor, a touch display, and several improvements over the first G9X.
The G9X Mark II sports a DIGIC 7 processor, which allowed for speedier performance, more frames per second, and a fast user interface. This camera also has a new Bluetooth radio as well as better image stabilization.
And there is a lot to like about the G9X:
A solid body that is also very compact

Vivid colors and great 1080p videos

RAW conversion happens in-camera

Intuitive and user-friendly touch display
However, there are also some areas where it lacks:
Noise reduction is quite aggressive, and sharpening can use more finesse

The lower level of details captured compared to similar cameras

The lens can be slow when shooting in tele

Poor battery life

Buffering disables the playback mode and menus
This Lukas Pelizaro YouTube video will tell you why buying a Canon G9X Mark II is a good idea, even when new versions are available.
Canon G7X Mark II vs

Canon G9X Mark II: What You Can Expect from Both Cameras
Now you have gained a general idea of ​​the Canon G7X Mark II and the G9X Mark II, we're sure you're wondering which one is better. Let's start at the things that these cameras both have.
The Canon G7X Mark II and the Canon G9X Mark II share many characteristics being from the same line. For one, these cameras have optical image stabilization, which lessens the chances of your pictures coming out with unintended blurs. This technology helps you get sharper images even when you use long exposures or focal lengths.
Both the G7X and G9X have a 20-megapixel maximum image resolution, so your images can have more details and allow you to have bigger prints. You also get more control over your shots because these cameras offer manual focusing and manual exposure settings.
Transferring your photos from the camera to a computer or storage device is also easier with the Wi-Fi and near-field communication technologies embedded in these cameras. Further, you can control your G7X Mark II or G9X Mark II from your smartphone.
Other characteristics that these two cameras share include:
Built-in flash for low light scenes

Touch display with 1.04 million dots that allows you to quickly set up your camera

RAW support

Face detection technology that automatically focuses on a person's face for better portraits

Timelapse recording
Before You Buy: Canon G7X Mark II vs.

Canon G9X Mark II
While both the G7X and the G9X are excellent cameras that deliver high image resolutions, wireless connectivity, and outstanding performance, there are some weak points that they share:
There is no external flash shoe, so you have to rely on the onboard flash, which may not be enough for some dark scenes.

Both of these cameras have no viewfinders, which allows you to shoot at eye level.

Neither are suitable for rugged outdoor conditions because there is no environmental sealing to speak of.
Canon G7X Mark II vs.

Canon G9X Mark II: The Differences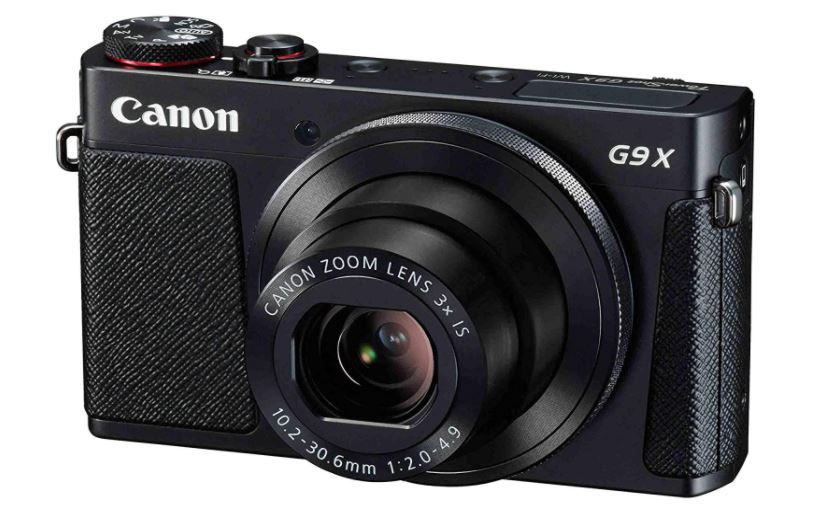 After learning about these two share characteristics, you can now appreciate just how different they are from one another.
Dimensions and Design
The Canon G7X Mark II measuring at 4.2 by 2.4 by 1.7 inches (106 by 61 by 42 millimeters), is considerably bigger than the G9X that measures 3.9 by 2.3 by 1.2 inches (98 by 58 by 31 millimeters). As such, the G7X weighs more at 0.7 pounds (319 grams) compared to the G9X that weighs only 0.5 pounds (206 grams).
With its compact size and a rubber grip upfront, it's easier to handle the G7X Mark II. Meanwhile, the G9X Mark II has a faux leather grip that can prove slippery when you have sweaty palms or thumbs.
What's more, the smaller size of the G9X can sometimes work against people with big thumbs. Because of the small size of this camera, the grip is also relatively small. And there is not much space at the back to rest your thumb on, so you end up obscuring part of the display when you're shooting.
However, the G9X is more lightweight, which makes it more comfortable to lug around all day.
Tilting Screen
Both cameras feature a three-inch (76.2 millimeters) touch display that allows you to control the camera's settings. However, there's one significant difference between these two screens here.
The GX7 has a tilting screen, which allows you to be more flexible when you're shooting. You can shoot from the waist level and still see what the camera is seeing. Or you can put the camera above your head and still be able to capture great shots.
Battery Life
The not-so-good news is that battery life for both cameras can be a bit frustrating. If you are going to a party and plan to take many pictures, then it's recommended to have spare batteries with you.
However, the G7X has slightly more juice than the G9X, allowing you to get up to 30 shots more without having to charge.
Both cameras have an eco-mode, which dims the screen after two seconds and then shuts it off after 10 seconds. Eco mode will also turn the camera off after three minutes of no activity.
Reasons Why You Should Choose the Canon G7X Mark II and not the Canon G9X Mark II
The tilting LCD screen gives you more flexibility when shooting.

You get more shots with the Canon G7X Mark II.

You have a wider focal length and a longer reach for tele, and both times, you have a faster lens.

You have more control over focal coverage.

Has ultra-high-speed card support

Flash coverage is longer.

You have a built-in ND filter and AE bracketing.
Reasons Why You Should Choose the Canon G9X Mark II and not the Canon G7X Mark II
Smaller dimensions and lighter than the G7X Mark II

The G9X is cheaper by more than $ 150
What are the Alternatives to Both the GX7 Mark II and the GX9 Mark II?
Both the Canon GX9 Mark II and the GX7 Mark II are far from perfect. So if you're searching for other similar cameras to consider, here are your best bets:
Olympus Tough TG-6

Sony A6000 Interchangeable Lens Digital Camera

Panasonic TZ100
Olympus Tough TG-6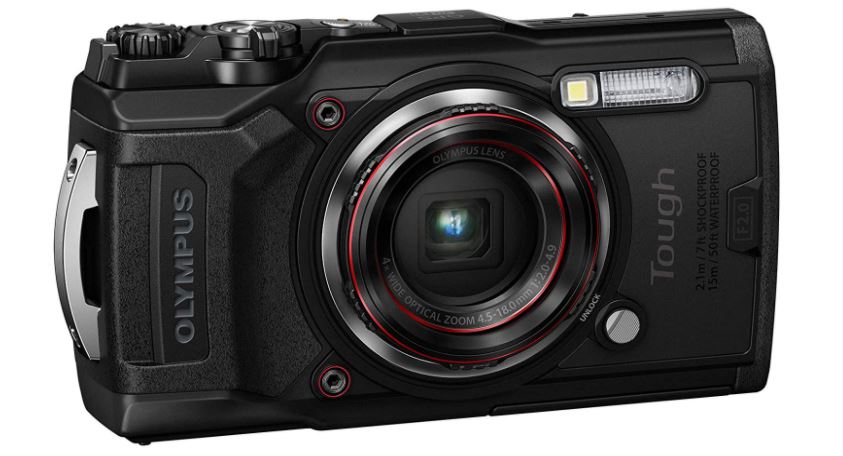 Both of these cameras are not weatherproof, limiting you to shooting only when the sun is out, and even then, you will be worried about dust getting into your camera and lens. The Olympus Tough TG-6 is your answer to this dilemma. This camera is waterproof up to 45 feet (15 meters) deep, so you can take it swimming. It's also tough enough to survive falls from somewhere as high as 7.0 feet (2.1 meters).
Further, it can withstand damage caused by bumps with a force of up to 220 pound-force (100 kilogram-force). Lastly, the camera is freeze-proof even at temperatures of 14 degrees Fahrenheit (-10 degrees Celsius).
At less than $ 400 right now, you can document your adventures no matter where you go. You can get videos of up to 4K resolution at 30p and enjoy a 12-megapixel sensor for excellent pictures.
Sony A6000 Interchangeable Lens Digital Camera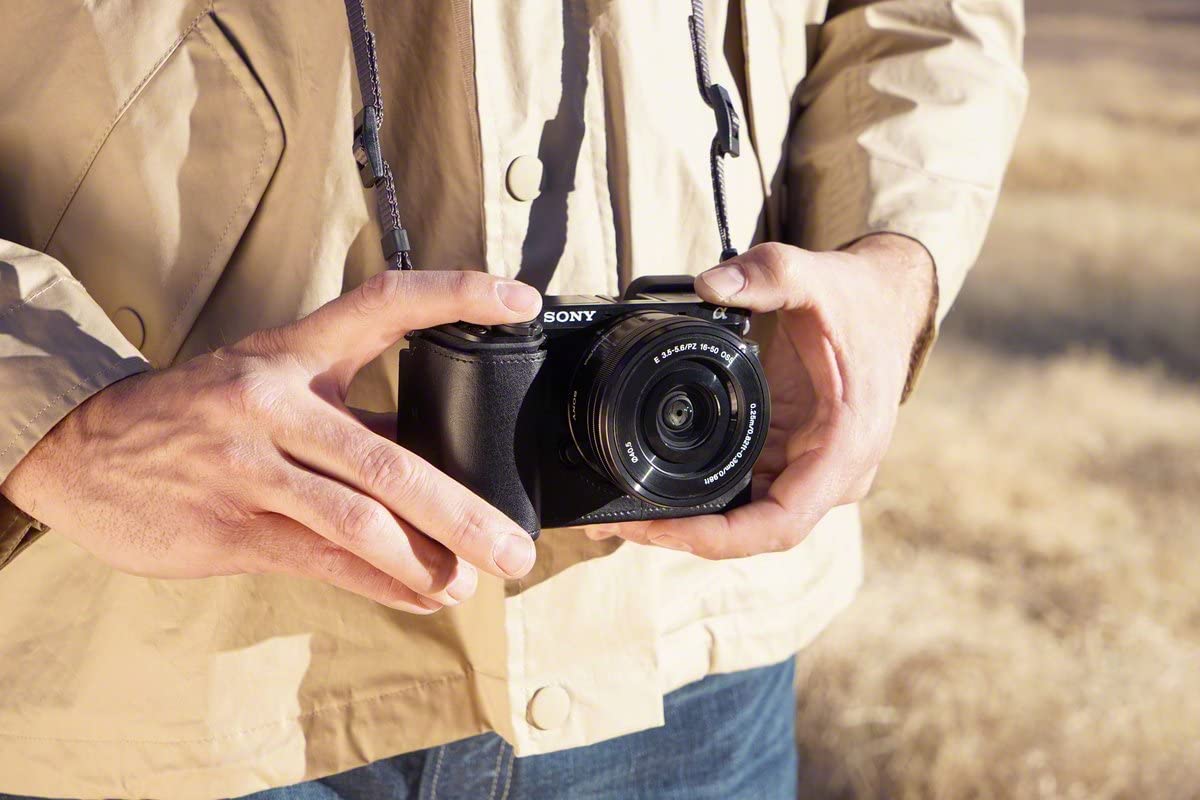 The Sony A6000 Interchangeable Lens Digital Camera has a price that sits between the two Canon models we have here. This mirrorless camera has a three-inch (76.2 millimeters) tilting screen and an electronic viewfinder.
Compared to Canon's G7X and G9X cameras, you will have a better time with this one when it comes to sports and action scenes because of the burst speeds of 11 frames per second. You can also film movies in full high definition. This Sony camera has a 24-megapixel APS-C sensor that works with 179 autofocus points. In short, it has the specs of a mid-range mirrorless camera but the price of an entry-level device.
If you don't mind having a camera that has been in the market for seven years and not being able to film in 4K, then this Sony Camera is worth your while.
Panasonic TZ100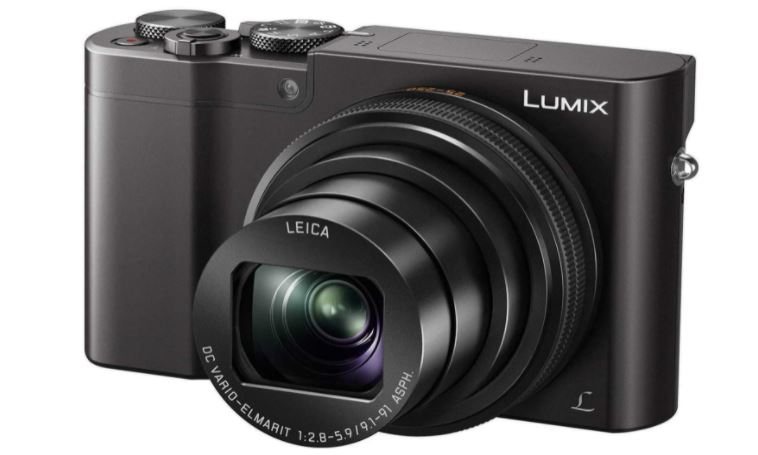 If you're looking for another compact camera with the same one-inch (25.4 millimeters) CMOS sensor that delivers 20.1 megapixels of image resolution, then you should take a look at Panasonic TZ100. This compact camera is ideal for travel with its metal casing helps protect it from bumps and drops, but the camera is small enough to fit in your pocket.
Further, you can shoot 4K videos of all your trips and enjoy the 10x optical zoom for those moments when you cannot get up close. But what makes this four-year mainstay a whole lot attractive is the price. You can get one today for less than $ 500.
FAQs
Question: Is Canon a good camera brand?
Answer: Canon is a Japanese company that manufactures cameras, lenses, printers, scanners, and other imaging and industrial devices. The company has always been at the forefront of coming out with the best cameras with the latest technologies and superior build quality.
Their cameras are known for their excellent image quality, cutting-edge technology, and the ability to last for a long time. And yes, they do make excellent cameras at reasonable price points.
It's no wonder why Canon cameras are almost always a part of every best-of list. From DSLRs to compacts, they have something for customers to enjoy.
Question: Are more megapixels always better?
Answer: The Canon GX7 Mark II and the GX9 Mark II both deliver up to 20 megapixels when it comes to image resolution. Now cameras have a higher megapixel count, with some cameras such as the Hasselblad 7392544137704 breaching the 100-megapixel mark.
Should you be opting for a camera that has more megapixels? Well, it depends on what you need.
If you are looking to work with high-quality and huge prints that measure eight by 10 inches (203 by 254 millimeters), you will do well with a higher megapixel count. You can also capture more detail with a camera that has more megapixels.
However, there are times when even 20 megapixels is overkill. For instance, if you only use your camera to capture and share photos on Facebook.
What's more, a smaller megapixel count will mean that the camera will be able to shoot faster, so burst rates are higher. Having a higher frame per second rating means that you can use your cameras to take sports shots.
Especially in compact cameras, a higher megapixel count might translate to more noise.
Canon G7X Mark II vs. Canon G9X Mark II: Which One Should You Buy
From the comparisons above, the Canon G7X Mark II wins over the G9X Mark II. The G7X gives you a bulkier camera body, but it's easier to handle than the G9X because of the rubber grip it has. It also lets you tilt and rotate the camera for more flexible shooting angles and perhaps even allows you to take selfies if you flip the screen up to see yourself.
This is not to say that you should totally dismiss the Canon G9X Mark II. This camera has many specifications similar to the G7X Mark II, making it an excellent camera overall. It's just that the G7X Mark II is much better. However, if you're looking for an entry-level camera that's smaller and can fit into your pocket, then the G9X Mark II is better for you. This camera is more affordable and is an excellent choice for first-time digital camera users.