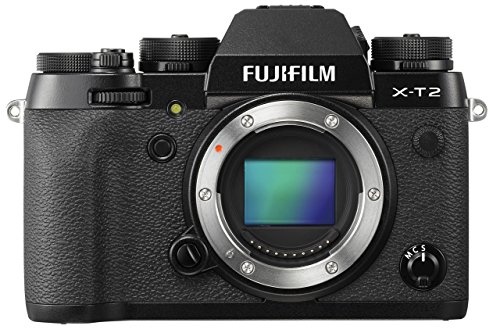 The Fujifilm X-T2: The Best X Body To Date?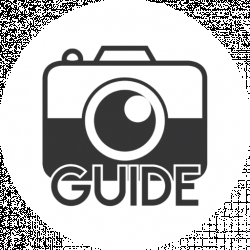 Latest posts by The Camera Guide Team
(see all)
One of the most exciting innovations in digital photography has been the introduction of mirrorless camera by all of the major camera manufacturers. Photographers of all skill levels have been drawn to these cameras due to their small size, lightweight, and excellent performance. In 2016 Fujifilm, who is arguably the most innovative camera manufacturer in the market today, introduced the X-T2, as an upgrade to their well-received X-T1, which was introduced in 2014.  Lets first take a look at mirrorless cameras in general and then we will take an in-depth look at the Fujifilm X-T2 and see how it performs.
What sets Fujifilm X-T2 Apart?
What sets mirror-less cameras apart from traditional DSLR cameras is the elimination of the camera's mirror assembly, which reflects light into the camera's optical viewfinder. When the photographer presses the shutter release button, the mirror assembly is retracted, as the shutter opens capturing the image on the camera's sensor.  The X-T2 uses an electronic viewfinder eliminating the need for the bulky and heavy mirror assembly.  When the shutter release button is pressed on a mirror-less camera, the sensor is exposed to the image without the need to retract a mirror.  As a result, these bodies are smaller, lighter and quieter than traditional DSLR cameras.  In the case of the Fujifilm X-T2 the camera measures 3.61" x 5.22" x 1.94" and weighs approximately 16.1 ounces.  It is also very quiet!
The Fujifilm X-T2 is based on the APS-C format, which uses a smaller "cropped" sensor compared to the more expensive full frame format.  Although smaller, the X-Trans CMOS sensor, which measures 23.6mm x 15.6 mm, is a very advanced and capable sensor that produces high-resolution images at 24.2 megapixels.  As one would expect from a camera body with a suggest retail price of $1,599.00, the image quality that the X-T2 produces is excellent! Check out the latest prices and discounts here.
The electronic viewfinder on the X-T2 is bright and refreshes at .005 seconds, resulting in virtually no lag as the camera is moved when composing an image. In addition, the photographer will also see information in the viewfinder regarding the camera's settings, eliminating the need to take they eye off of their subject to check the settings.  One of the great things about electronic viewfinders is that they provide 100% coverage, which means that the image seen in the viewfinder is exactly the same that is capture on the X-T2's sensor.
The X-T2 has an excellent autofocus system that is fast and reliable with the camera finding and holding focus easily.  Fujifilm has included up to 325 autofocus points, which are evenly distributed in the viewfinder.  While the photographer can hide the autofocus points to reduce the clutter in the viewfinder, 325 points seems to be a bit excessive and is more of a marketing ploy with little real life usefulness.
Once images are captured, they are processed by the camera's processor, which Fujifilm calls the X-Processor Pro. This processor is quite advanced, allowing the photographer to shoot at 14 frames per second, which is quite high for a camera that this price point.  Images are written as either JPEG or RAW files to SD, SDHC or SDXC memory cards held in the X-T2's two memory card slots.  As with other cameras., the second memory card on the X-T2 can be configured in a number of ways ranging from backup of the first card to overflow once the first card is full.
The X-T2 features an excellent native ISO range of 200-12,800, which can be expanded down to ISO 100 and up to ISO 51,200.  Image quality is very good even at moderately high ISO settings as the software in the X-T2 does a good job of reducing noise without removing detail.  As with most cameras, it is best to try to keep the ISO settings within a reasonable range to achieve the cleanest images possible.
Some Pros and Cons
The X-T2 is a photographer camera and does not feature many of the various preset scene and creative exposure modes.  Instead, the X-T2 uses the traditional exposure modes such as Program AE (P), Aperture Priority AE (A), Shutter Speed Priority AE (S), and Manual Exposure (M).  While some may not like this, it makes the photographer concentrate on basis instead of relying on the computer in the camera to do all of the work.
Like most digital cameras, the Fujifilm X-T2 features a 3.0" rear LCD display that tilts. This dos[play is used to compose images using the "live view" function and to preview images written to the camera's memory cards.  In addition, it is used to navigate the camera's menu system, although the X-T2 features several dials on the top cover to set various camera functions, including shutter speed, aperture and exposure compensation, without the need to navigate the camera's menu system.
Photographers that shoot sports and action type of photography will appreciate the fast mechanical shutter on the X-T2, which has a range of 1/8,000 – 30 seconds.  The camera also has an electronic shutter as well, which has a range of 1/32,000 – 30 seconds.  While not a dedicated serious sport or action camera, the X-T2 is fast enough for most photographers shooting sports and action.
More Features You Need to Know About
Another feature of the XT-2 is the various film simulation modes, which are excellent and is no surprise given Fujifilm's strong background as a leading manufacturer of film.  The XT-2 includes the "Classic Chrome" simulation, which is a fairly new film simulation that mimics Kodak's Kodachrome film, that every film photographer is familiar with!.  The colors are absolutely perfect and many photographers will use this as their default film simulation setting!
Fujifilm has continued to improve the video capabilities of their cameras over the years and the X-T2 features the state of the art Ultra High Definition 4K video, as well as other formats using smaller frame sizes.  Depending upon the format selected, video is shot at between 24 and 100 frames per second, with video being stored as .Mov files.
Other features include WIFI and wireless capabilities, which allow the photographer a wide range of options ranging from geo-tagging photos with a Smart Phone to remote operation of the camera.  The X-T2 also features a very robust build with a magnesium alloy shell being used throughout the camera, as well as 63 weather and dust sealed points.  Unlike many other cameras offered by Japanese companies, the X-T2 is actually still made on in Japan!
Unfortunately, the X-T2 does not have a built-in flash unit. However, Fujifilm has included an external flash unit that attaches to the camera's hot shoe.  Ultimately Fujifilm is going to need to figure out how to incorporate a built-in flash into future follow-up cameras, as this is the biggest negative feature of the camera.  Most people are drawn to mirror-less cameras as an alternative to traditional DSLR cameras due to the small size and lightweight of the system.  Carrying around a flash unit is kind of pain, because many X-T2 users are more than likely not carrying around a camera bag as it defeats the purpose of going small and light!
Specifications at a Glance
While most serious photographers look at image quality over technical specifications, many feel that the specifications are equally important.  The Fujifilm X-T2 has excellent image quality, as well as technical specifications, which are shown in the table below.
| | |
| --- | --- |
| Item | Fujifilm X-T2 |
| Year Introduced | 2016 |
| Format | APS-C |
| Megapixels | 24.3 |
| Sensor Type | X-Trans CMOS |
| Processor | X-Processor Pro |
| Image Format | JPEG & RAW |
| Sensor Size | 23.6mm x 15.6mm |
| Sensor Cleaner | Yes |
| Auto-focus Points | Up To 325 |
| Scene Modes | No |
| Creative Exposure Modes | No |
| Modes | Program AE (P), Aperture Priority AE (A), Shutter Speed Priority AE (S), Manual Exposure (M) |
| Metering | TTL 256-Zone |
| View Finder Type | Electronic |
| View Finder Coverage | 100% |
| Live View | Yes |
| Frames Per Second | Up To 14 |
| ISO | 200-12,800 |
| Lowest Expandable ISO | 100 |
| Highest Expandable ISO | 51,200 |
| Shutter Speed Range | 1/8,000 – 30 Seconds |
| Built In Flash | No |
| Card Slots | 2 |
| Card Type | SD, SDHC, SDXC |
| LCD Size | 3.0" |
| LCD Fixed, Swivel or Tilt | Tilting |
| Video | Yes |
| Video Type | Ultra HD 4K As Well As Other Formats At Speeds Ranging From 24-100 Frames Per Second |
| Video Format | .MOV |
| Internal Autofocus Motor | No |
| GPS | No |
| Wireless | Yes |
| WIFI | Yes |
| Battery | NP-W126S |
| Battery Life | Approximately 340 |
| Body Construction | Magnesium Alloy Shell |
| Unique Features | Classic Chrome Film Simulation, Weather Resistant, Electronic Viewfinder Refreshes At a Rate Up To 100 Frames Per Second |
| Size Without Lens | 3.61" x 5.22" x 1.94" |
| Weight Without Lens | 16.1 Ounces |
| Manufactured In | Japan |
| Body Only or with Kit Lens | Sold Either Way |
| Included Accessories | Li-Ion NP-W126S Battery, BC-W126 Battery Charger, EF-X8 Shoe-Mount Flash Unit, Shoulder Strap, Body Cap, Strap Clip, Protective Cover, Clip Attaching Tool, Hot Shoe Cover, Vertical Power Booster Grip Connector Cover, Sync Terminal Cover, Owners manual, Warranty+D66 |
| Cost, Body Only | $1,599.00 Check out the latest discounts and prices here. |
| Cost With Kit Lens | $1,899 (18-55mm Lens) |
* Information from Fujifilm's website, including pricing.
The Final Frame
In conclusion, Fujifilm X-T2is an outstanding camera and in many ways is my favorite Fujifilm camera to date.  It combines outstanding image quality with a small and lightweight body that is just a bunch of fun to use.  Couple this body with one of Fujifilm's excellent "X" mount prime or zoom lenses and you will have a powerful camera system!  Anyone looking for a high-end mirror-less camera as an alternate to a DSLR should consider the Fujifilm X-T2.  I know I am glad that I did.