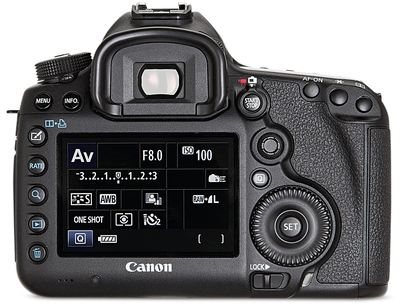 The Top 5 Best Full Frame DSLR Cameras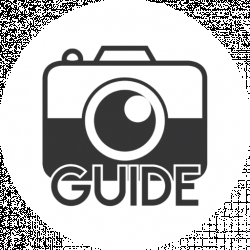 Latest posts by The Camera Guide Team
(see all)
Imagine the scene; you have come to terms with your DSLR camera and its abilities, you have tried and tested it in all manner of different light and condition and consider yourself pretty adept at using it. You are, by your own admission, a bit of a camera buff.  People coo and paw over your shots which may have won prizes or received notable mentions in competitions and shows.  You can now speak on the subject of photography with authority but are starting to get the nagging feeling that your equipment no longer matches your (photographic) ambitions.  You are starting to get the feeling that you need to upgrade to stay on top.  But with a sizable DSLR at your disposal, what do you upgrade to?  Rather than just chop your main camera in for the latest step upgrade, you need to ask yourself if it's now time to make that ultimate leap and move to a full frames body.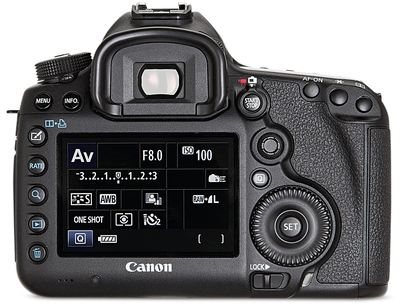 Just to remove any confusion, a full-frame body is one that is fitted with a 35mm format sensor.  That may not sound much of a difference, but most DSLR's, and all compacts cameras, are fitted with smaller sensors, which are generally cheaper and easier to manufacture. The effects of this become apparent when you fit a lens from a 35mm camera onto one which has a smaller centre and you experience a crop factor as the smaller sensor can view only the centre section of the supplied image and the edges become lost.  With many top end lenses being designed for full frame bodies, to use them on a non-full frame camera would be to reduce the overall size of the photographed image.
And so it becomes a trade-off; if you want to take increasingly good photos, you probably need a better range of high-end lenses, but then you need a 35mm body to be able to get the most out of using them.  If you are serious about photography, you're going to end up with a full frame body at some point. And so you have a lot of hard thinking to do as there are many good full frame cameras on the market and while much of your decision may be made by the equipment that you already own, and personal preferences, this will be a major purchase, and it's worth taking time to make the right purchase for your needs.
Generally speaking, Full Frame DSLR's are much bulkier than their smaller siblings, and even purchased as a body only, they are a significant cost.  You may think that your Nikon D5300 complete with 18 – 140 lens is a pretty big package but when you consider that top end full frame cameras fit into an area of around six inches square by three inches thick, you can see what a brick many of them actually are.  There are many different models available on the market and when you have some extra money available or you really hanker after the professionalism of a top end camera, there are plenty of good models to choose from.
The Top Full Frame DSLR Cameras
Nikon D4S
A slight redesign of the D4, the D4S is a robust and very capable camera.  By slight redesign, it means that the D4S has an internal computer that is around 30% faster, uprated to deal with the higher IOS setting of 409,600, up from the D4's 204,800, an increase in burst to 11 frames per second (fps) with full metering and autofocus at each shot – yikes, that's some computer power!!  Video capture is up from 29.97p to 59.94 at 1920×1080, RAW S is available in 12-bit mode, and there is a new Group Area mode in the settings.
All of this – there's other tweaks too – may sound like a lot, but since you are paying around $6,000 for a body only, the general consensus is that if you already own a D4, don't bother spending somewhere in the region of $500 to upgrade to a D4S, but if you don't own one, you should seriously consider the investment.
Firmly aimed at the professional instead of the keen amateur, the D4S boasts features that the former will use and the latter will be mostly bewildered by.  Like its predecessor the D4, the D4S uses a XQD card rather than an SD card, and lacks Wi-Fi connectivity, but those are not features that generally worry professional photographers and it has 1000Base-T Ethernet socket which transmits images to wherever you want them at gigabit speeds, and has the WT-5 transmitter which allows the D4S to act as a master control camera and fire multiple cameras using an assigned function button.  Not a feature that even the most ardent amateur is likely to use, but is an absolute necessity for the busy professional.
Canon 1DX
Coming in at a slightly lower price (body only) than the D4S, Canon's awesome new camera is a melding of the 1Ds and 1D Mk iv, giving impressive image quality and speed.  With an AF tracking system that 'sees' in both color and motion you can be assured of always getting the shot that you are after.
Like the D4S, and despite being made of a mix of magnesium alloy and polycarbonate, the 1DX is a huge handful to lug around, measuring 6.2 by 6.4 inches area by nearly three and a half inches wide and weighing in at almost three and a half pounds.  Having said that, the build quality is beyond professional and you could happily use these cameras in all conditions without fear of moisture or dust ingress.
The 1DX in particular has a bewildering array of controls and buttons that can be fully customized.  It has clusters of buttons around the lens to control depth of field preview and active focus point but can be reconfigured to your own preferences.  As with D4X, the major item that a user picking up a camera like this will notice (apart from the sheer size) is the lack of internal flash.  Cameras of this calibre require an external flash, which just enforces their professional status as a small flip-up flash hasn't a hope of competing with a purpose build flash gun with a suitable power buffer to allow almost continuous shooting.
The 1DX is a magnificent camera that, like the D4S is aimed squarely at the professional intent on taking photographs of newsworthy standard, and demands that their equipment operates to a high performance.  But not all full frame DSLR's are from the same price bracket and size ratio as these two digital behemoths, and it is possible to get many of the advantages of the D4S and 1DX without spending those eye-watering amounts of money. The next three cameras are amongst the leaders of the field but with a price tag that can make multiple purchases a reality giving the professional photographer an array of pre-set devices ready to use at sporting events and other instances where a range of set-ups may be needed.
Nikon D610
An upgrade from the D600, which suffered with dust ingress and oil spatter problems, the D610 has an updated shutter system to negate the issue.  The redesign has left a fine camera which, at a price tag for a little over $2,000 for a body only, makes owning a full-framed camera remarkably easy.   The D6100 has seen increases in image quality, particularly at higher ISO ranges and noticeable with both jpeg and RAW output.  The major downside with the 610is that there is no autofocus in video mode and you have to constantly fiddle with it to ensure that your high quality video's remain just that.
The D610 is considerably less bulky than both its bigger brother and the 1DX, measuring a paltry 4.4 inches by 5.6 inches and a little over three inches wide without its lens, and because of that it doesn't quite feel right.  The directional pad next to the rear LCD screen feels too small to be credible and buttons aren't bunched nicely meaning that the whole set up isn't as comfortable or well thought out as it would have been with more room to play with.  As with all top range Nikons, the top-mounted selection dial isn't fitted requiring the user to depress a button while selecting the desired shooting mode.  It's a bit of a step backwards as it can make rapid selection tedious and difficult under pressure.
The D610 is a very capable camera and anyone seeking a full frame device but unwilling to pay much more than $2,000 would be a good bet.
Sony Alpha 99
While not strictly a DSLR the Sony Alpha is a very capable full-frame camera.  Much more than a step upgrade to the A900, this is a camera that has been thought about in design rather than adding a bunch of "me too" add-ons to the previous model in an attempt to keep up with the Big Two of Nikon and Canon.  Now fitted with a dual-chip auto focus system, live-view focus peaking, and a 1080 p60 movie mode with the ability to output uncompressed video footage, the A99 goes way beyond its stills-only predecessor, and is aiming for the professional videographer as well as the photo professional.  It begs the old question of whether a product can be all things to all people, but with an electronic viewfinder and HDMI video output, it makes much of its video capabilities.
That's not to say that its stills performance is in any way diminished.  The A99 is based around Sony's SLT design – a variant on the DSLR concept that uses an electronic viewfinder (EVF), rather than an optical one. Instead of having a mirror system that has to flip out of the way to take a photo, the A99 uses a fixed semi-transparent mirror that redirects light – with negligible loss in luminance – to a DSLR-style phase-detection autofocus sensor.  By opting for this arrangement, the auto-focus Sony ensure that the auto-focus and live view are always available, creating a precision shooting environment.
The Alpha 99 has an impressive and highly responsive autofocus system with live view feed.  This last aspect can become a little difficult to see in low light conditions and is probably one of the A99's main weaknesses.  Apart from that, this is a snappy camera that is likely to produce great results in a range of conditions.
Canon EOS 5D Mk III
While the new model only gets a slight increase in resolution – 20MP to 21.1MP – the sensor has been completely redesigned to include a gapless micro-lenses for improved low-light performance.   Renowned for having superb image quality at high ISO settings, the 5D frequently out-performs many of its rivals.  With Wi-Fi remote control and 1080 p30 video, it is a good all-rounder, but the inbuilt GPS tends to drain the battery fairly quickly and there is no PC synch socket either, which are fairly large downsides.
With dimensions similar to the Nikon D610, the Canon is a lot less of a handful than pricier full frame cameras but similar to the D610, it feels like it is a little too compact with the plethora of controls available.  Though it has more functionality included, it's not completely alien to anyone who has handled an EOS before, with the familiar standard mode dial on the top left hand side and usually placed buttons for ISO, AF mode, drive mode and metering.  The D5 also comes with the Q button first seen on the Rebel series of Canons.  Press this button and you will be able to control lens aperture, ISO settings, exposure compensation etc, which makes using the D5 a pleasure.
One major issue is the fact that if you are upgrading from an APS-C camera like a T4i or an EOS 7D, which use EF0-S lenses, you can't use those lenses on cameras such as the 6Dm, the 5D Mk III, or 1DX.  This is at odds with the Nikon approach which allows higher range cameras to use the APS-C DX lenses on the D610 and D4 though they experience a certain amount of crop.   Therefore this becomes a deciding factor when considering a new body, as you will have to outlay for a new set of lenses at the same time.
The D5, like the D610, is a kinda halfway house where you get many features that you want from a top range full frame camera, but not the whole package which is a bit of a disappointment as, apart from the full frame and a couple of other trinkets, you might as well stay with a good APS-C camera.
Overview: The Best Full Frame DSLRs at a Glance
Name
Canon EOS 5D Mk III
Canon EOS-1D X
Nikon D610
Sony Alpha 99
Nikon D4S
Weight
1.66 lb
3.4 lbs
1.7 lb
1.8 lb
2.9 lb
Type
D-SLR
D-SLR
D-SLR
SLT
D-SLR
Sensor Size
Full-Frame (36 x 24mm)
Full-Frame (36 x 24mm)
Full-Frame (36 x 24mm)
Full-Frame (36 x 24mm)
Full-Frame (24 x 36mm) mm
Megapixels
22 MP
18 MP
24 MP
24 MP
16 MP
Maximum ISO
102400
51200
25600
25600
409600
LCD size
3 inches
3.2 inches
3.2 inches
3 inches
3.2 inches
Dimensions
6 x 4.6 x 3 inches
6.4 x 6.2 x 3.3 inches
4.4 x 5.6 x 3.2 inches
4.5 x 5.9 x 3.1 inches
6.3 x 6.2 x 3.6 inches
Price Range
 

$3,099

 

$6,799

 

$1,499

 

$1,999

 

$6,499