Top 5 Best DSLR Cameras for Video – The Top DSLR for Videophotographers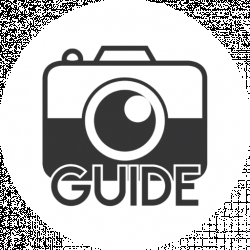 Latest posts by The Camera Guide Team
(see all)
Digital camera technology makes it increasingly easy to shoot video and still photography with the same easy to carry camera. Digital single-lens reflex cameras, better known as DSLR, provide a variety of options for amateur and professional photographers to enjoy. The compact size makes it the perfect camera for shooting footage in situations where having bulky filming equipment is improbable, especially capturing real life situations for documentaries.
These cameras perform better than traditional point and shoot cameras, and utilize a broad selection of lenses. Many of the cameras also offer the ability to record sharp and clear high-definition video. There are many DSLR cameras on the market with the ability to shoot video. Each camera has at least one feature that makes it stand out from the rest of the competition, and many also have a potential downside as well. To find the best DSLR camera for video, it helps to narrow down the competition a bit. For those looking to be able to capture premium-quality video alongside amazing photos, these five cameras provide the best options from which to choose.
Panasonic Lumix GH4
The Lumix GH4 is the latest generation of the Lumix GH camera. This camera can shoot incredible high-definition video, with the ability to record 4K internally. It has the ability to shoot up to 96 frames per second (fps) at standard high definition, which is 1080p (pixels). Additionally, the Lumix offers several specific features for capturing video that enhance the ability to capture remarkable footage: color bars, time code support, focus peaking, and zebras. Furthermore, the camera is incredibly universal and adaptable, with the ability to use almost any lens on the market, although sometimes an adaptor is necessary. This camera also has a relatively low cost in comparison to some of the competition.
The technical specs for the camera include that it features a 16.05 MP (megapixel) Digital Live MOS sensor. It also has the ability to shoot DCI 4K 4096×2160 at 24p, UHD 4K 3840×2160 at 30p/24p, and full HD up to 60p. It features a 3-inch 1036k-Dot OLED monitor with a 2359K-Dot OLED live viewfinder. It also has an HDMI output.
Although the camera overall offers a high performance for shooting video, there are some downsides to the camera. The crop sensor is not as good as the full frame cameras typically used for video recording, and it has limited accessories available. However, this camera was designed with a video shooter in mind, so it has several features added exclusively for video recording that other DSLRs do not have. The Lumix GH4 is one of the best DSLR cameras for shooting video.
Sony A7S
The Sony A7 debuted with a full-frame sensor perfect for shooting video packaged in a small, mirrorless body. The initial A7 and A7R did not provide the quality that many photographers desired, so the A7S was designed to overcome these shortcomings. Like the Lumix, this camera has the ability to shoot 4K HD video. However, it can only record the 4K video externally. Internally, it can record standard HD video at 1080p. The 12MP full frame sensor provides the best way to record 4K video to avoid line skipping and provide larger pixels that give an enhanced low light sensitivity. It can also shoot amazing still photos, with up to 409,600 ISO, which is one of the highest speeds of DSLR currently available.
Technical specs for the Sony A7S include a 12.2MP full-frame Exmor CMOS Sensor, BIONZ X Image Processor, Gapless On-chip lens design, a 3-inch 921.6k-Dot tilting LCD monitor with a XGA 2.3M-Dot OLED electronic viewfinder, and an HDMI link.
This camera can provide a lot of really great results, but its biggest downside is that it can only do 4K on an external recorder. Additionally, the 12MP, which is great for video, will not capture as great of quality for still photography.
Canon 5D MKIII
The Canon 5D MKIII may not be the best overall winner of DSLR camera for video, but it is the industry standard for professional DSLR photography. Therefore, it is the DSLR that most producers and production companies trust the most. Additionally, there are ample amount of accessories available at a relatively low price to enhance the abilities of the camera. It shoots high-quality video and stills in low light and no light situations without much editing required. This camera also takes impressive stills. Additionally, a recently released firmware by Magic Lantern makes it easy to shoot raw video on the MKIII. However, you will need some higher end recording media because it requires very fast cards. The camera is also on the expensive side, and it does not have the capacity for 60p in 1080 mode.
The technical specs of this camera include 22.3MP Full-Frame CMOS sensor, a 3.2-inch clear view high resolutions LCD, and the ability to do full HD at 1080/30p and 720 at 60p.
Overall, the Canon 5D MKIII provides a capable camera for still and video photography, with its biggest feature being its reliability and adaptability. It does not have the ability for 4K HD video, and it is not as fast as some other cameras.
Canon EOS rebel T5i
The Canon EOS Rebel T5i offers video recording up to full HD 1080 at 30p, and also features stereo sound with built-in microphones. It also has a silent stepping motor that reduces the noise of the lens during zooming while recoding video. There are also around 100 lens choices, making it easy to capture video in a variety of settings and locations. The EOS Rebel T5i is not the best camera for shooting the highest quality video, and it also does not have the ability for 4K HD. However, it is relatively inexpensive for good quality video. It also features 18 mega pixels and CMOS sensors that deliver a high quality image, regardless of the lighting. The Hybrid CMOS AF system includes easily controlled manual fields to make it simple to shoot, focus, view and edit recordings. However, the camera has a slow touch screen performance.
Technical specs include an 18 MP CMOS sensor, the DIGIC 5 image processor, and a 3-inch touch screen vari-angle clear view LCD monitor. It can shoot Full HD 1080 at 30p, or 720 at 60p. The EOS Rebel T5i is close to the best Canon dslr for video, if not the best for the price.
Nikon D7100 24.1 MP DX-Format CMOS Digital SLR
The Nikon D7100 has the latest HD-SLR technology, providing it with the ability to take high-quality pictures and video. It has a powerful 24.1 megapixel sensor DX format, so it can effectively operate regardless of the lighting. It also has a high-quality auto focus. It also offers the ability to shoot full HD movies, including in slow motion. Although it also cannot capture 4K HD video, it does provide a genuinely good quality full HD video with many options for lenses.
Technical specs include 24.1 mega pixels with DX CMOS sensor, a 3-inch wide viewing angle TFT-LCD monitor, compatible with AF-S or AF lenses. It can record full HD movies, the 1080 at 60i or 30p and 720 at 60p.
How to Choose the Right Camera
Finding the best DSLR cameras for video is not that easy, but hopefully this article has helped narrow your search. DSLR cameras offer a compatible way to record video, along with the variability and adaptability offered by adding accessories and lenses. These five DSLR cameras provide the best experience for shooting video. However, each one has its own good and bad features. The right camera will depend on the situation, including whether a person is looking to shoot both still photography and video or just video, the budget one has to spend, and whether capturing 4K HD is important. By looking closely at the technical specifications of each model and comparing the capabilities of the camera with the needs of the photographer will provide the best way of choosing the best camera for the situation. Any of these five video DSLR cameras provide high-quality HD video recording with many features, whether for an amateur, hobbyist, or professional photographer.