Top 5 Best DSLR Cameras Under 1000 – Affordable DSLR Camera Options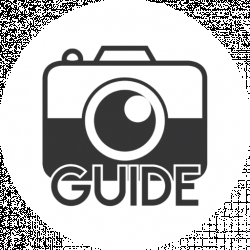 Latest posts by The Camera Guide Team
(see all)
Many of those bitten by the photography bug start off with compacts and then move on to entry-level DSLR cameras.  These offer good functionality and image quality well above the simple point and shoot compact at a reasonable price, but once you have seen the stunning results achievable with them, you will be keen to upgrade to the next level.  The medium range DSLR camera market is filled with exceptional hardware that will make your photos look truly professional.  But with so many good cameras to choose at this level, how can you possibly make a choice?  It's time to look at the top five DSLR cameras that you can buy for less than $1000.
While your choices will be driven by a certain amount of personal preference and the amount of bespoke equipment that you already own, such as lenses, and flash equipment, there are some tasty treats to be had for this price ceiling and some of them just may make you go out and buy new ancillaries. In this article we will highlight the best DSLR cameras under 1000 for more budget conscious photographers who still want quality features.
Canon EOS 7D DSLR
Designed to fill the gap between the 15 megapixel EOS 50D and the 21 megapixel semi-professional EOS 5D, the EOS 7D offers a perfect solution to those seeking the image quality of more expensive cameras but not wanting to go to the expense of a full-framed camera.  Its 18 megapixel CMOS sensor is cropped at 22.3 x 14.9 mm but still offers exceptional imagery and an impressive 8 frames per second continuous shooting.  There are a number of different modes to select, but whether dialling in your own setting or just sticking with the auto mode, you are sure to get staggering images.
The latest version of the 7D offers a 19-point autofocus system arranged in a diamond structure to ensure fast and effective and certainly seems to be superior to the system found on the bigger 5D.  It snaps to focus quickly and cleanly and tracks moving objects beautifully, ensuring that your action shots will always turn out spectacular.
The 7D has generally exceptional video capabilities with four video modes, allowing you can opt for 25fps at 1080, 24fps at 1080, or 50fps at 720 or 640 x 480.  Fast-panning can introduced some odd effects such as vertical lines appearing to 'step' slightly, but you have to really be looking for it.  Capturing full HD video seems to strain the 7D slightly and even Canon state that you should be capturing the higher video settings at 8Mb per second.
The 7D is full of buttons and can be a little imposing when you first pick it up, but you will find that you are soon working your way round its extensive features and finding that it's not quite so scary after all.  The 7D is a big step towards a professional DSLR camera and it certainly feels like it.  The one decision that the potential buyer will have is whether to go with this camera – which is a fantastic piece of kit – or spend out a little extra and go for the full bodied 5DMkII instead, but that will mean you stepping out of a $1,000 budget.
Nikon D7100 DSLR
May were a little surprised by the announcement of the Nikon D7100 since it seemed to overlap the top-end D300 in specification in several notable areas, and beats it in several key aspects.  The thought that Nikon would offer a new body that was quite so close to the semi-pro legend was almost unthinkable.  To launch another camera that matched both the D90 and the D300 seemed like madness and poor marketing, but the D7100 actually bridges these two cameras to make a smooth transition in the available hardware.  The D7100 offers a range of professional features, including a professional magnesium-alloy body, a 2,016-point colour exposure meter, a total of 39 focus points – up from the usual 11 – and dual SD memory card slots.  The full list of upgrades makes the D7000 a formidable opponent for almost any camera, let alone the mid-range area that it is seated in.
Sporting the 23.6 x 15.6 CMOS DX sensor, and reaching a maximum resolution of 24 megapixels, the D7100 is undoubtedly a wonder and very able camera offering a standard ISO range of 100 to 6400 and expandable up to an impressive ISO 25,600.  With a continuous shooting speed of 6 frames per second and full HD video capabilities, the D7100 is hard to beat.
Pentax K-5 II DSLR
Marketed as a direct replacement for the Pentax K5, the sleek-looking K5II has all the qualities of its predecessor but with enhanced features in the autofocus system, a good improvement in the overall AF speed and greater light sensitivity.  While there has been no change in the size or resolution of the CMOS sensor, but the 16 megapixel unit has the ability to handle data faster, making for fast shooting of up to 7 frames per second.  The new SAFOX X Autofocus sensor is sprightly and allows an initial shot from the camera first being switched on in something like a second flat, so you'll always be ready for those fleeting photos that so many miss.
Rather on the small side physically when compared to direct competition cameras, the K-5II has all the features you would expect of a camera in this range and manages to do almost all of them admirably.  It is let down slightly by its video mode which lacks a continuous autofocus, which can be a tad annoying.  Apart from this there is little where the Pentax fails to achieve.  Solidly constructed from magnesium alloy and coated as necessary with a solid and grippy rubber, it feels ergonomically comfortable and is a pleasure to use all day long.
The K-5II may be lacking in some departments – notably its sensor size – when compared to other cameras in the class such as the Canon 7D, but we are past the tipping point and ultimate resolution becomes less of an issue when dealing with anything over 10 megapixels.
Sony a65 DSLR
The Sony a65 was slightly eclipsed by news of its bigger brother – the a77 – when they first arrived on the scene, but despite its reduced specification, it tends to be the better choice when aimed at the semi-professional market.  Weighing in at 24 megapixels and with an impressive burst feature of 10 frames per second, this is something to take on even the biggest boys in this class.  Featuring a 15-point autofocus array which are all of the cross-type array so they adjust to both vertical and horizontal focus.
The a65 and a77 are built around Sony's Single-Lens Translucent (SLT) technology which does away with the prism in favor of a translucent mirror which diverts a portion of the incoming light on to phase detection autofocus sensor.  This design means that the whole body of the camera can be physically smaller than one with standard prism technology and the a65 certainly fits snuggly in your hands and doesn't become a problem to carry around for period of time.
Capable of capturing full HD movies at either 25 or 50 frames per second, the a65 is well worth a look when shopping for this level of camera. While it may have less choice of lenses than either the canon or the Nikon, it is still a great bargain and more than a match for whatever situations you may throw at it.
Sigma SD15 DSLR
Featuring the smallest sensor among our choice of cameras in this price range, the Sigma is still a worthy entrant in the class.  The 14 megapixel sensor is identical to that used in the SD14 as is much of the system electronics.  The SD15 is a bulky camera, not least when it has a lens fitted and certainly becomes a problem when trying to use it all day long.  But that gripe aside, the Sigma works well and takes pretty good shots under almost any conditions.  Sure, it has the smallest sensor amongst these cameras and it does struggle to match the performance of the big guns in the field – notably the Canon and Nikon.  The Sigma doesn't have a movie capability and this is undoubtedly a big hole in a market that expects plenty of functionality.
This is Sigma's fourth entry in the DSLR market and with the SD1 due out they seem to be learning all the time.  They may have higher than expected manufacturing costs but it's difficult to shake the feeling that the SD15 is a little overpriced and should be aimed at a lower market.
Quick Comparison of the Top DSLR Cameras Under $1000