The Sony A3000 vs Nikon D3200 – A head-to-head Comparison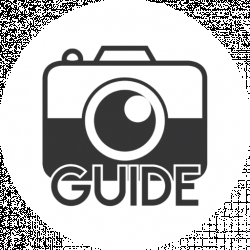 Latest posts by The Camera Guide Team
(see all)
The entry level DSLR market is pretty crowded with all of the major manufacturers looking to gain a foothold on entry level photographers moving up from a point and shoot to their first DSLR.  Sony and Nikon are no different and have two cameras that they are targeting to these move up buyers.  Sony has the a3000, while Nikon has the D3200.
In many ways these two cameras are very similar and both would provide a significant upgrade to traditional point and shoot cameras.  While Sony is not as well known in the DSLR world as Nikon, they are a formidable competitor and have been making point and shoot cameras forever, as well as the actual sensors used in many DSLR cameras being offered by other manufacturers.  Nikon is one of the major camera manufacturers and have been a major player in cameras and lenses dating back to the days of film.
Key Features Comparison
Item

Sony a3000

Nikon D3200

Year Introduced
2013
2012
Format
APS-C
DX
Crop Factor
1.5x
1.5x
Megapixels
20.1
24.2
Processor
BIONZ
EXPEED 3
Sensor Type
CMOS
CMOS
Image Format
RAW or JPEG
RAW or JPEG
Sensor Size
23.5mm x 15.6mm
23.2mm x 15.4mm
Sensor Cleaner
Yes
Yes
Autofocus Points
25
11
View Finder Coverage
100%
95%
Frames Per Second
3.5
4
ISO
100 – 16,000
100 -6,400
Expandable ISO
N/A
H1-1 12,800
Shutter
1/4000 – 30 Seconds
1/4000 – 30 Seconds
Built In Flash
Yes
Yes
Card Slots
One
One
Card Type
Memory Stick Pro Duo, Memory Stick Pro HG-Duo, SD, SDHC, SDXC
SD, SDHC, SDXC
LCD Size
3"
3"
LCD Fixed or Swivel
Fixed
Fixed
Modes
Aperture Priority, Manual, Programmed Auto, Shutter Priority, Superior Auto, sweep Panorama
Aperture Priority Auto, Auto. Auto (Flash Off), Manual, Programmed Auto With Flexible Program, Shutter Priority Auto
Scene Modes
Portrait, Landscape, Macro, Sports Action, Sunset, Night Portrait, Night View, Hand-held Twilight, Anti Motion Blur
Auto, Auto (Flash Off), Child, Close Up, Landscape, Night Portrait, Portrait, Sports
Live View
Yes
Yes
Video
Yes
Yes
Video Format
HD 1,920 x 1,080 (23.98, 59.94, 29.97 FPS)
Full HD 1,920 x 1,080 (30, 25, 24 FPS)
Video Type
AVCHD 2.0 /MP-4
MOV
Internal Autofocus Motor
No
No
GPS
No
Optional Accessory
Wireless
No
Optional accessory
Wi-Fi
No
Optional Accessory
Battery
NP-FW50
EN-EL 14a or EN-EL 14
Unique Features
Dedicated Movie Button
Available in Red
Size Without Lens
4.0" x 2.3" x 1.5"
5.0" x 3.8" x 3.1"
Weight Without Lens
9.91 Ounces
16 Ounces
Manufactured In
Thailand
Thailand
Body Only or with Kit Lens
Kit Only
Kit Only
Included Accessories
Sony 18-55 f3.5-5.6 Standard Zoom Lens, Lens Cap. NP-FW50 Lithium-Ion Rechargeable Battery, AC-US10 AC Adaptor, Shoulder Strap, Body Cap, Micro USB Cable
AF-S DX Nikkor 18-55mm f3.5-5.6 G VR Lens, 52mm Snap On Lens Cap, EN-EL 14 Lithium-Ion Battery, MH-24 Quick Charger for EN-EL14 Battery, DK-5 Eyepiece Shield, DK-20 Rubber Eyecup, UC-E6 USB Cable, EG-CP14 A/V Cable, AN-DC3 Camera Strap, BF-1B Body Cap, BS-1 Hot-Shoe Cover
MSRP
$399.99 (

see best price here

)
$529.95 (see best price here)
*Information from both Sony's and Canon's websites, including pricing.
Similarities Between the D3200 and A3000
There are a number of similarities between the Sony a3000 and the Nikon D3200 including format, sensor type, image format, shutter speed, built in flash, rear LCD screen, the ability to shoot video and the various mode and scene settings.  In both the a3000 and the D3200 the cropped sensor format is used.  Sony calls it APS-C, while Nikon calls it DX, but it is really the same thing where a smaller sensor is used in the camera.  While smaller, these CMOS sensors are able to capture stunning images, even in low light conditions.  In both the Sony a3000, as well as the Nikon D3200, all images are captured in either RAW or JPEG format.
Other similarities between the two cameras include shutter speed, which ranges from 1/4000 to 30 seconds, as well as a built in flash for both infill flash and use in low light conditions.  A 3" fixed rear LCD is found on both cameras as well as both cameras having the capability to shoot HD video at 1,920 x 1,080 at a variety of frames per second.  Both cameras come with an 18-55mm kit lens as well.  Often the 18-55mm lens will be the only lens many photographers will ever need.
The a3000 and the D3200 both have a number of preset scene settings, which will automatically configure the camera when selected.  Examples of these settings include portrait, landscape and sports.  In addition, both cameras have the ability to shoot fully automatic, as well as a variety of other settings, including manual, aperture priority and shutter priority.  This is important as the camera can grow with the photographer as their skills develop.
Differences: Nikon D3200 vs Sony A3000
There are a number of significant differences between the a3000 and the D3200 including effective megapixels, ISO range, memory card type and the ability to add a variety of accessories.  The Sony a3000 has 20.1 megapixels, while the Nikon D3200 has 24.2 megapixels, which is significantly higher that Nikon's flagship professional camera, the D4.
The ISO range of the two cameras is also significantly different with the a3000 having a normal rage of 100-16,000, while the D3200 has a normal range of 100-6,400 and expandable up to 12,800.  While ISO range is important to an extent, there is a trade off with image quality and high ISO settings, as often the image will get soft as the camera's processor removes excessive noise, which also removes detail as well.
While both the a3000 and the D3200 use SD, SDHC and SDXC memory cards, the a3000 will also accept Memory Stick Pro Duo and Memory Stick Pro HG-Duo memory devices as well.  Another difference is the ability of the Nikon D3200 to use a number of add-on accessories including GPS, WIFI and Wireless devices that plug into the camera's accessory ports.
Pros and Cons to Consider
Pros of the A3000: The biggest pro of the Sony a3000 is the image quality, which is outstanding.  Another positive factor with this camera is the low price (see here).  A camera with a decent 18-55mm kit lens selling for $349.99 represents a tremendous value to the consumer.  Other pros include the 100% coverage in the viewfinder, as well as the 25 autofocus points.  Another positive aspect of this camera is its light weight of 9.91 ounces, making carrying it easy to carry around all day easy, especially if you like to have a camera with you all of the time.  Users that shoot video will appreciate the dedicated movie button that will instantly start shooting video once pressed.
Cons of the A3000: The biggest con of the a3000 is the size of the body, which is very small at 4.0" x 2.3" x 1.5".  While this does not take into account any protrusions from the body, it is significantly smaller than the D3200, which measures 5.0" x 3.8" x 3.1".  Users will larger hands may find the camera too small to hold comfortably for long periods of time.
Pros of the D3200: The biggest pro of the Nikon D3200 is the excellent image quality that the camera produces.  Other positive aspects of the camera include the easy of use and the overall weight, size and balance of the camera, especially with the 18-55 kit lens attached. Another pro for this camera, which new photographers will appreciate, is the simple easy to understand visual navigation menus found in the camera.
Cons of the D3200: While there is nothing wrong with the camera, the biggest con of the D3200 is the way that Nikon markets this camera against other enthusiast cameras and how this impacts the value of the camera and confuses the consumer in the buying process.  Currently Nikon has the D3100 and the D3300 in their lineup competing against the D3200.  All three are basically the same camera, with very minor differences.  All have the same kit lens and at three different price points.  Having three versions of the same camera tends to confuse the customer!
Overall Recommendation: Which is a Better Buy?
While both cameras are excellent, I prefer the Nikon D3200 for a number of reasons, with the main one being that it feels better in my hand than the a3000 does.  While the a3000 had many things that I liked including the 25 autofocus points, 100% coverage in the viewfinder and the light weight, it was just to small for me to handle comfortably.  That being said, the D3200 is a bit small as well and I would recommend that anyone considering either of these two cameras handle them and make sure they are not too small for your hands.  Either camera will provide years of excellent service to the new photographer or the photographer moving up from a point and shoot camera.