The Nikon L820 versus Canon SX500 Comparison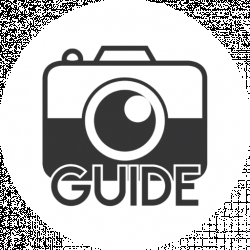 Latest posts by The Camera Guide Team
(see all)
Today's consumer has a wide selection of excellent point and shoot camera choices that offer outstanding results in small and lightweight packages, which are also surprisingly affordable.  In many cases there is little distinguishing one point and shoot camera from the next, with the capabilities of most cameras being pretty similar.  Nikon and Canon, who are the major digital and film camera manufacturers, offer a wide variety of these cameras. In addition, they offer non typical point and shoot cameras that are targeted towards photographers in search of an affordable camera, with both wide angle and super zoom capabilities.  In the case of Nikon, it is the L820 and with Canon, the SX500.
First Up – The Key Specs Compared
Item

Nikon L820

Canon SX500

Year Introduced
2013
2012
Megapixels
16.0
16.0
Sensor Type
CMOS
CCD
Image Format
JPEG
JPEG
Sensor Size
1 / 2.3 Inch
1 /2.3 Inch
Sensor Cleaner
No
No
Lens Range
4.0 – 120mm (Equivalent to 22.5 – 675mm in 35mm Format)
4.3 – 129.0mm (Equivalent to 24 – 720mm in 35mm Format)
Vibration Reduction
Yes
Yes
Autofocus
Center / Face Priority
TTL Autofocus / Manual Focus
View Finder Coverage
N/A
N/A
Rear LCD Coverage
97%
100%
Frames Per Second
6
1-2.8 (Depending Upon The Mode Used)
ISO
125 – 1,600
100 – 1,600
Expandable ISO
3,200
N/A
Shutter
1/1,500 – 1 Second
1/1,600 – 1 Second
Built In Flash
Yes
Yes
Card Slots
1
1
Card Type
SD, SDHC, SDXC
SD, SDHC, SDXC
LCD Size
3"
3"
LCD Fixed or Swivel
Fixed
Fixed
Modes
Programmed Auto
M, AV, TV, Auto
Scene Modes
Backlighting, Beach, Black and White Copy, Close Up, Dusk / Dawn, Easy Panorama, Fireworks Show, Food, Landscape, Museum, Night Landscape, Night Portrait, Party / Indoor, Pet Portrait, Portrait, Snow, Sports, Sunset, 3D Photography
Portrait, Face Self Timer, Low Light, Snow, Fireworks, Fish-eye Effect, Toy Camera Effect, Monochrome, Super Vivid, Poster Effect
Live View
Yes
Yes
Video
Yes
Yes
Video Format
Full HD 1,920 x 1,080p    (30 FPS)
HD 1,280 x 720

(25 FPS)

Video Type
MOV
MOV
GPS
No
No
Wireless
No
No
Wi-Fi
No
No
Battery
Various AA Size or EN-MH2
NB-6L
Unique Features
30x Optical Zoom, Multiple colors
16:9, 3:2, 4:3, 1:1 Aspect Ratios; Dedicated Movie Button
Size
4.4" x 3.1" x 3.4"
4,09" x 2.74" x 3.16"
Weight
16.96 Ounces
11.02 Ounces
Manufactured In
Thailand
China
Accessories Included
AN-CP21 Strap, UC-E16 USB Cable, EG-CP16 Audio / Video Cable, Four AA Alkaline Batteries, LC-CP28 Lens Cap, Nikon View NX2
NB-6L battery Pack, CB-2LY Battery Charger, Lens Cap, NS-DC11 Neck Strap, IFC-400PCU Interface Cable, Digital Camera Solution CD-ROM
Cost

$269.99 here

$255.99 here
Similarities Between the SX500 vs L820
The Nikon L820 and the Canon are both capable of capturing images at 16 megapixels and both have a 1 – 2.3" sensor.  All still images in both cameras are in JPEG format and RAW is not available.  Neither camera has an optical or an electronic viewfinder, instead relying of the rear fixed 3" LCD display to compose images.
Other similarities include a 30x optical zoom lens, with the differences in the lenses focal length being slight.  In the case of the Nikon L820, the lens is a 4 – 120mm, which is equivalent to a 22.5 – 675mm in 35mm format.  The Canon SX500 is 4.3 – 129mm, which is equivalent to a 24 – 720mm lens in 35mm format.
Both cameras use a single SD, SDHC or SDXC card.  Neither camera has WIFI, GPS or Wireless capability.  While their lenses are both stabilized, neither camera is waterproof or has dust elimination capabilities.  Both cameras can shoot video in MOV format, although the quality is not the same in both cameras.
As with most cameras in this price range, neither camera is made in Japan, with the L820 being manufactured in Thailand and the SX500 being made in China.  As a result, both manufacturers are able to keep production costs low and pass the savings on to the consumer.
Differences Between the Nikon L820 versus Canon SX500
Although both cameras are very similar, there are a number of differences including ISO range, shutter speed, video capability, speed and weight.  The Nikon L820 has a normal ISO range from 125 – 1,600, while the Canon SX500 has a range from 100-1,600.  While very similar in normal ranges, the L820 can be expanded to ISO 3,200.  It is important to remember that there are trade offs when shooting at high ISO settings in low light conditions, as the images tend to be noisy and / or soft.  This is especially true in lower priced cameras using small sensors, such as the L820 and the SX500.
Shutter speed is also slightly different with the Nikon L820 being capable of shooting at 1/5,000 – 1 second, while the Canon SX500 is slightly faster at 1/6,000 – 1 second.  While both cameras are capable of capturing video, the L820 is capable of shooting HD 1,920 x 1,080p at 30 frames per second.  The Canon SX500 shoots at 1,280 x 720 and 25 frames per second.
Interestingly, the L820 can shoot at 6 frames per second, but the SX500 will shoot at between 1 and 2.8 frames per second depending upon the mode selected.  It appears that this difference is due to the capabilities of the processors being used in each camera.  Finally, the SX500 weighs in at 11.02 ounces, while the L820 is 16.96 ounces.  While 5 .94 ounces may not seem like a lot, it is noticeable when carrying a camera around all day!
Pros and Cons to Consider
The biggest pro that the Nikon L820 offers is the ability to use standard AA batteries, as well as the rechargeable batteries.  Anyone that has experienced a battery dying in the field without a backup battery or charger will appreciate being able to pop into a convenience store and buying a pack of batteries and being up and shooting immediately. The low cost of the L820 is also a big pro, as the consumer is able to get an affordable super zoom camera for under $280.00 (see here for listing)!
The biggest con of the Nikon L820 is the build quality as the camera, as it is mainly made of plastic.  Although most people do not abuse their cameras, it would be relatively easy to damage the body or the lens on the L820.  Another con is the quality of the images shot in low light.  Although the camera is capable of shooting above ISO 1,000, the quality of the images is not great, with noise being visible and the images being somewhat soft.
The biggest pro of the Canon SX500 is the coverage of the rear LCD screen, which is 100%.  This is critical in properly composing images, as what you see in the LCD is what you are going to get in the image.  On the other hand, the Nikon L820 is only 97%.  Although not significant, it could result in unwanted things such as branches or people being captured in the image.  As with the Nikon L820, the SX500 is an exceptional value at under $250.00 (see here) for a super zoom camera that is capable of shooting video as well.  One final pro is the dedicated movie button on the SX500. Simply press the button and you are shooting video!
As with the L820, the SX500 is also made of plastic and the ability of the camera body or lens to take any abuse is questionable.  Another con is the low light ability of the SX500, which does not produce exceptional images at high ISO settings.  The video capabilities of the SX500 are also a con as the camera records at 1,280 x 720 at 25 frames per second and not 1,920 x 1,080 at 30 frames per second.
Overall Recommendation – Which Would I Personally Go With?
The Nikon L820 and the Canon SX500 are both excellent cameras that will provide years of service if well taken care of and not abused.  The ideal use for both cameras would be as a travel camera due to the versatility of the lens, as well as the light weight and relatively low cost.  While neither camera excels in low light conditions, indoor images would be acceptable in most lighting conditions, with the images captured outdoors would be outstanding.  In general, the cameras are very similar to each other and it comes down to how the camera feels in the hand as well as certain specific features of the camera that are important to you as a photographer.
While I prefer the various exposure and scene modes on the Canon SX500, I still prefer the Nikon L820overall because of its ability to use AA batteries.  I travel all over the world and anywhere you go you can find AA batteries, but you may not be able to find a place to recharge a traditional battery pack!
That being said, both are great cameras and represent a great value to the consumer looking for a camera with both wide angle and super zoom capabilities at an affordable price.