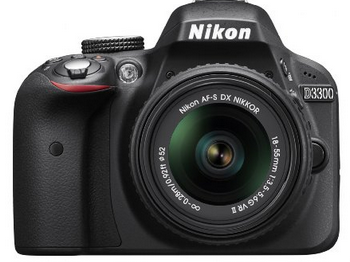 The 3 Best DSLR Cameras Under 700 – My Affordable Mid Range DSLR Recommendations
Last Updated on
First World Problems:  The problem of too much choice
Buying a new DSLR these days isn't like it was even ten years ago.  Back in the early days of 21st Century your choice of a decent but good value DSLR was essentially  between the one Canon option, the one Nikon option, and dare I say it, the one Olympus option.
How times have changed.  Now, even if you just look at one particular brand there's an entire smorgasbord of choice.  Nikon themselves have at least 5 different entry level cameras that you could easily pick up for less than $700.  But which one's right for you?
If I was being objective and  you told me you wanted a new DSLR camera for $700 or less,  I would tell you to buy the Nikon D3300 because it's an excellent camera, full stop. It's also a great entry-level DSLR.
If I wasn't being objective,  I'd say  go for the Pentax K50 because it's been proofed against the elements, and is itself also a really good DSLR.
If you were after the bargain of the year, then you should look at the Sony A58, which despite some shortcomings offers some real mid range performance at an entry level price.
What do I look for in a DSLR?
Image quality: Really that's down to competence behind the viewfinder, but there's not much point in having set up a shot and then discover it's all washed out, or auto overexposed.
Ruggedness: I take most of my shots at the beach, in forests and hanging off the side of mountains, so it needs to be durable.
Ease of use: It's got to be intuitive and easy to use
Value for money. Just because it cost $700 doesn't mean your DSLR is better than the one the guy down the street just picked up for $500.
Decisions, decisions
The thing about all the following three cameras is that I would happily own any of them.  They are all excellent.  But I guess there has to be a winner.
Nikon D3300
The best all round buy (objectively)
The Nikon D3300 is an excellent choice.  What else could you expect from a Nikon. The D3300 is almost exactly the same as it's costlier big brother, the Nikon D5300,  but there's no difference image quality wise and that makes the D3300 a very serious contender.
The Nikon D3000 range of DSLR have been up there with the top selling brands for years.  Nikon tends to offer professional like equipment and amazing results photographically, and the Nikon D3300 is no exception.
Things to note:
2-megapixel DX-format CMOS sensor.
High Image quality.
11-point AF system.
5cm (3.0in) 921k-dot TFT LCD monitor.
Phenomenal battery life.
The D3300 has a top notch APS-C sensor at its center that's almost the equal of  Nikon's Professional DSLR range. The D3300 punches well above its weight in terms of image quality, and that's what you want in a good DSLR.
The image quality is really high, and the base unit itself is both incredibly versatile and without doubt, one of the best on the market at this price level.
It's almost like the the D3300 was designed with the intention of making sure you can't over or underexpose highlights and shadows when out shooting.  It features a dynamic range that quite frankly, you would only have expected to see on the very top end cameras just a few years ago.
Unsurprisingly, the D3300 also shoots well in low light situations, and with good color replication, without any degradation in terms of quality.  Shooting at a high ISO does make for some quite noisy images that can be slightly distorted or unclear.  But it's still better than most of its competition
The D3300 can also take images and video in wide number of formats if needed, which is a very pleasant thing to discover down here at the entry level. Go Nikon.
The TFT LCD doesn't flip out, but I  don't personally see that as a negative.  It's a DSLR, not a handycam.
The D3300 is very well built.  It fits and feels good in the hand, and has easy to reach buttons.  It's got a good balance which is never to be underrated when shooting one handed clinging onto the side of a sea cliff, so bonus points there.
In the future when people talk about good battery life, they make look back at the D3300 and use it as the benchmark. This little Nikon has set an impressive bar at 700 shots before it runs out.  That's fairly exceptional.
The Nikon D3300 is a great camera, and a great choice for anyone looking to get their hands on a DSLR for less than $700. You can find it at this listing, with all the accessories to get started.
The Pentax K50
Perfect for the outdoor enthusiast. (Me.)
Things to note:
3MP APS-C CMOS Sensor
PRIME M Image Processing Engine
Fully Weather-Sealed Body Design
SAFOX IXi+ Autofocus System
0″ 921k-Dot LCD Monitor
Can take 4xAA batteries if stuck
The Pentax K50 is a solid choice for venturing into the sub $700 dollar DSLR market, in more ways than one.
The fact it is 'weather sealed,' is in itself a real selling point for me.  Ok, so it might not survive a dunk in the sea, but  you won't need to be so wary if you're out and about taking shots in the wilds, or  Manhattan in the middle of winter.
And by 'weather sealed,' Pentax really mean it.  The K50 is dust, water, and cold resistant down to well below freezing.  Everything is sealed off, literally; even the memory card slot and the battery compartment.
The outer shell of the camera is also covered in a dust and water repellent coating.  Normally, you would only expect to see this kind of protection on the top end of the spectrum.  Not that this would really matter if the K50 couldn't also take quality photographs.
The K50 comes with a 16.3 megapixel CMOS sensor coupled with an 11 point autofocus system which with some onboard wizardry, makes for excellent quality images.
Noise and distortion do creep in at higher ISO's a lot sooner than with the D3300, but it still produces bright well defined colors in the normal ranges.  It also performs well in low light conditions, and can capture sports action effectively.
The K50 comes with a much higher quality viewfinder than you could normally reasonably expect from this level of DSLR, which makes framing a shot just that little bit easier than it otherwise would.
The camera is larger and heavier than the other two in this comparison, but this just means it fits better in an average sized pair of hands.  Again it's well balanced, and with a slightly larger than normal right hand grip means it feels substantial in the hand, so it does score over the D3300 on this front.
The 3 inch LCD screen is also very high quality and intuitive to use. It switches seamlessly between different shooting modes and makes it very clear as to exactly what is going on, and when it's going on with a quick glance.
Pentax have also included two rather well placed  ingenious dual dials on the K50 that allow you to change exposures by being able to change shutter speed with one finger, and the aperture setting with your thumb.
This saves you the need to tediously enter the menu system to change settings.  It does give the K50 the feel of an old school film camera in this respect, and that's not a bad thing.
The battery life for the K50 is slightly less than standard for entry level DSLR's at only around 480 shots between charges.
But this can be easily alleviated by the rather excellent ability to swap out the onboard battery for 4xAA batteries.  The AA's won't last very long, but it's very handy if you happen to away for the day or dont have the time to recharge.
Some people might be put off by the 19 separate buttons that come with the K50, but it's still a very quick to grasp and learn piece of kit that offers huge scope to improve your photography with. You can find it here for the best price. This is a very good price, better than I've seen in retail stores on sale.
Sony Alpha A58
Bargain bragging rights. (Good value)
When Sony first entered the DSLR market back in 05, I doubt anyone thought that in a mere ten years they'd be making cameras like this.  But as the market stands, they have managed to build a reputation  for making some of the finest DSLR's in the market, even if they haven't quite garnered the market share.
1MP Exmor HD APS-C CMOS Sensor
Translucent Mirror Technology
7″ 460.8k-Dot Tilting LCD Monitor
15-Point AF with 3 Cross-Type Sensors
Full HD 1080i/p Video at 60 or 24fps
It is unsurprising that with 20.1 megapixel APS-C sensor at its core that the A58 makes for taking great pictures.  Despite not having the same dynamic range as either the D3300, or the K50 it still produces deep crisp color heavy pictures.
In fact it has one of the highest color depth profiles available in an entry level DSLR.  Image quality generally  remains excellent, even in low light.  The A58 really brings mid level DSLR performance at a quite cheeky bargain price
Where the A58 stands out is in it singularly different way of viewing the world.  Whereas both the D3300 and the K50 both have the standard reflex lenses, the A58 is different.  It's not really a DSLR at all, but a Single Translucent Lens camera. (STL)
In real terms this isn't very important.  But what it does allow for is a nifty trick whereby the camera can remain auto focussed on objects whilst still taking pictures, which makes it very good for capturing sports or special moments.
Noise and image distortion start to crop up at the relatively low ISO 800 which came as a surprise to me, and it does seem to want to deselect itself to the JPEG format when switching between shooting modes.
But the 'Sweep panorama mode' and the in-camera 'Picture Effects' come as a welcome revelation in the A58.  It's the perfect camera for the person who likes to experiment with different picture and editing in-camera instead of on their PC.  In these respects, it offers a better experience than most DSLR's.
The LCD screen at the rear of the A58 does have a lower resolution than the K50 and D3300, but it does have a tilt option which can make those low level and awkward shots that much easier to capture.
The one thing that does concern me about the A58 however is the lens mount.  It's plastic.  Most DSLR's lens mountings are metal and hard wearing so,  I am wary of this
Other than that, the A58 is small and sleek with well placed buttons and is very easy to use, and good for for first time entrants to a DSLR.
For less than $400, the Sony Alpha A58 is a real bargain.  It has some really  great features, is extremely good value for money.  In fact it's pretty much a steal wherever you can get it from at the moment. For the best pricing, see this listing here.
Conclusions on the Best DSLR Under $700
All three camera are excellent first time choices for a DSLR under $700.
Again, while I'd go for the K50 for its weather sealing and durability, there's no denying that the D3300 is the superior DSLR in image quality. But the A58 though is a real bargain bucket contender and also definitely worth considering.
Still looking for more options? Check out this guide to buying the best DLSR (regardless of price, depending on your intended use).