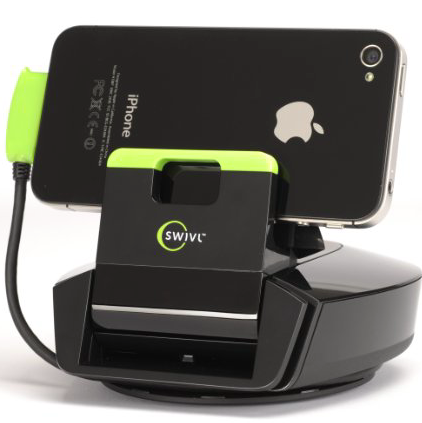 A Revolutionary New Way to Meet? The Swivl Camera Review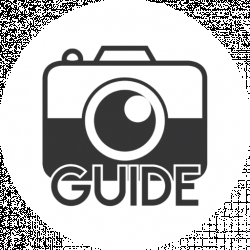 Latest posts by The Camera Guide Team
(see all)
Perhaps not quite for the smart home, but certainly for the smart office or classroom, the Swivlis an essential for remote or distributed meetings or teaching. Swivl helps avoid that painful turning the phone around to each speaker, or having to people duck in and out of frame to talk. Similarly, it gets away from those painful all-boardroom shots where you don't know who's talking,
Swivl, a project that started out on crowd funding service Kickstarter, keeps the speaker in focus and in frame at all times by locking onto the remote control that can be passed from speaker to speaker to improve communication and to avoid shouting matches, or people speaking over each other. That makes it ideal for recording meetings, while lecturers or conference presenters can roam the boards as they orate. All of which can be saved for rebroadcast online, or used as a live meeting between teams.
Swivl uses its own cloud service, so meetings or lessons can be broadcast over the Internet and it supports common apps and services to get events across to the broadest audience, plus any supporting data or documents. It will also integrate with the likes of Skype, so you can use your own communications service for meetings.
The Key Features
The hero of the Swivl is the small base unit robot that sits on the table in front of the first speaker, lecturer or host. It can rotate 360 degrees at a steady pace and integrates with iOS and Android apps via Bluetooth. It can mount any mobile device, smartphone or tablet thinner than 12mm thick, and use that as the presenter's screen, and use the video camera to record or broadcast.
It comes with a lithium polymer battery that can manage around four hours of life between charges and when the presenter is on the move will also tilt the screen to keep them in view.
The remote control acts as the beacon that the base focuses on, and also stores the microphone to pick up voices up to 30 feet. Buttons help the presenter move left or right through a presentation and you can also record or perform other actions.
The app on the iOS or Android device controls all these features and shows the battery level. It handles the software that tracks the user, syncs the display content and uploads everything to the cloud for others to view. In the cloud, Swivl acts as a repository for lessons for any-time playback. There are Free, Pro and Team account subscription options, depending on your needs.
Pros of the Swivl
The first obvious pro of the Swivl is the genius solution it brings in making presentations and meetings palatable to users. It removes the need for overpriced teleconferencing technology and moves much of that to your smartphone or tablet which is often just as capable. It also saves the need for a dedicated camera person if you're recording lectures or similar events.
Swivl cloud and the robot's firmware are also regularly updated to add new features or improvements. Recent additions include the ability to connect using Google accounts, upload Apple Keynote presentations, tag videos and export analytics data to Excel.
The Swivl can also work with a range of cameras and there's an optional swivel camera mount for a DSLR or camcorder to use those as higher-quality capture devices. The cloud software automatically adjust video quality for bandwidth during live meetings or you can choose quality settings for lectures that are uploaded later on.
Whatever your educational or business setting, a Swivl is a lot cheaper than hiring pro equipment or a conferencing solution, and with no camera in the room, people can talk more naturally, with the screen either showing slides or a what the camera sees, or both on a tablet.
Perhaps the best feature is that users can come up with their own ways of working with Swivl. It can be used as a time-delayed capture device for slow moving or growing objects, making it useful for camera operators who can't afford timelapse kits.
Also, it can help people improve their presentation skills by watching the replays and seeing where people stutter, "umm", "ahh" and other things that aren't apparent to them.
Cons of the Swivl
Setting up the Swivl is usually straightforward, but some users can struggle to get devices to sync, or to get rid of mystery noises or crackle from audio recordings. But they can be resolved with a little patience.
According to the Swivl literature, the Android app is a little behind the iOS one, but most features exist or update in parallel. We'd also recommend you look after the marker as replacements are a hefty $79 each. They work via infra-red so needs to be in sight of the robot, which may take some explaining to people who are always shifting their hands or playing with what's in their hands when they speak, which is a common trait.
The device is also dependent on the strength of your phone or tablet camera, so this isn't the time to be a cheapskate and get a no-brand device. A recent iPhone or top level Android device is recommended for the best video quality.
Finally, there's only a one-year warranty, although you can upgrade it to two for $49, but for professional equipment like this, we'd hope for a lifetime warranty, even if we had to pay a little extra for it.
My Final Recommendation
Swivl bundles start at $399
for the base unit and, of course, you have to bring your own device to the party. However, a range of bundles from $500 are designed specifically for offices or lectures in mind and there are additional projection and mounting kits, and a range of stands for particular use cases.
For any business or school struggling with meetings or lectures, and getting them online, the Swivl makes a neat, convenient and well-built solution. It is relatively low cost and the cloud solution isn't gouging users like some smart tech does. All in all, the Swivl is brilliant innovation that does its job well, and a device that we're sure people will be finding cool uses for besides just presentations.