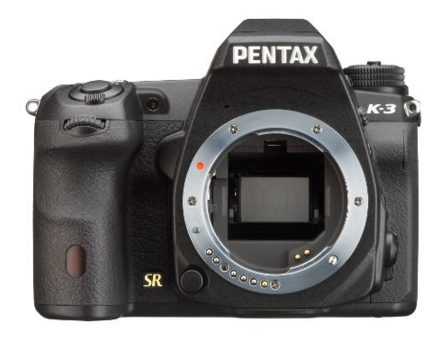 Pentax K3 Review – What's to Like, Dislike About it?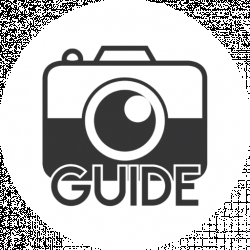 Latest posts by The Camera Guide Team
(see all)
Owned by Ricoh Imaging, Pentax is one of the lesser-known camera brands in the DSLR market despite producing excellent camera bodies and lenses.  Their line up of cameras range from high end compacts to medium format cameras, with one of the most popular lines being the "K Series" of DSLR camera bodies.
First introduced in 2013, the Pentax K3 is positioned at the top level of the "K Series" and remains one of their most popular cameras.  Marketed towards experienced photographers, the K3 has many features found in higher priced professional grade DSLR cameras.
Key Features of the Pentax K3
CMOS Sensor: The heart of the K3 is the advanced CMOS sensor, which captures still images with a resolution of 24.0 megapixels, using the APS-C or "cropped" format.  This format is very popular on cameras at this price point, because the sensors are less expensive to manufacture, yet still deliver high quality results even in low light conditions.  The camera has a crop factor of 1.5, which means that normal lenses used on the K3 are "longer" than the same lens used on a full frame camera.  An image captured on a 50mm lens on the K3 would require a 75mm lens to be used on a full frame camera.  This makes the K3 an excellent choice for a number of different types of photography including wildlife and sports, where the photographer is often a significant distance from the subject.
Shutter Speed: The K3 is fast, both in terms of shutter speed, with the camera having a shutter speed range from 1/8,000 to 30 seconds, which is very useful in sports and other action photography.   As a result of the camera's excellent PRIME III processor, the camera is able to shoot at an impressive 8.3 frames per second.
Image Format and Storage: Still images are saved in the form of either JPEG or RAW files, on to the photographer's choice of SD, SDHC or SDXC memory cards, which are held in two memory slots on the camera.  As with most cameras that have two memory slots, the photographer can define how the camera uses the second card with popular options including overflow; backup; video or RAW files.
Autofocus System: The autofocus system found in the K3 is excellent with the 27 points being evenly distributed in the viewfinder.  In the field, it was easy to select the autofocus point to be used, with the system being quick to focus and the results being accurate.  Related to a degree to the autofocus system is the excellent viewfinder that is bright and provides 100% coverage.  This means that what you see in the viewfinder when you capture the image is what the image is going to look like.   This is especially useful when composing images as it eliminates the need to crop out unwanted items from the edges of the image.
ISO Range: The ISO range on the K3 is impressive as well with the native range being from 100-52,000 without using expansion.  As with most cameras it is important to keep in mind that just because a camera can shoot at ISO 52,000, does not mean you are going to want to.  All cameras, including the Pentax K3, use noise reduction software built into the camera to eliminate the noise that is found in images captured at high ISO settings.  Often the detail in the image is eliminated as the noise is eliminated making the images appear soft, which is generally not what photographers want.  Often the best way to shoot in low light is to use reasonable ISO settings and use a fast prime lens and a flash.  In the case of the K3, the camera has a built in lens that is very useful in low light situations, as well as in bright sunlight, where fill in flash is needed.
Variety of Modes: The K3 is capable of shooting in a variety of modes including program, aperture priority, shutter priority and fully manual.  This flexibility allows the photographer to grow and take more control of the camera as their skills develop. There are also a very limited number of preset scene modes including portrait and landscape available to the photographer.
Multiple Preset Settings: One of the things that many photographers will like is the incorporation of U1, U2 and U3 settings on the camera's dial, which allows the photographer to instantly recall user defined camera settings that are saved in the camera's memory, by simply turning a dial to the desired U setting.  This feature is incredibly convenient in the field and is a real time saver compared to navigating the camera's menu to recall custom settings.
HD Video: As with most cameras today, the K3 has HD video capability and is capable of capturing images in a variety of formats including professional h.264 format and a variety of other formats including 1,920 x 1,080.  Video speed ranges from 24-60 frames per second and is recorded in MPEG-4 format.  The K3 has a number of accessory ports to allow stereo headphones and microphones to be used, while shooting video.
Dimension and Build: Measuring 5.17" x 3.94" x 3.05", the K3 is relatively compact, but does not feel like a compact camera, as it is very comfortable to hold and shoot, even for extended periods of time.  Considering it has a stainless steel inner chassis and a magnesium shell, the cameras is relatively light at 25.2 ounces.  The camera feels well balanced with a variety of lenses attached and is a joy to shoot with.  The camera also has over 90 built in weather and dust resistant seals built into the body alone, which is almost unheard of in a camera at this price point.  The build of the camera is very robust and is one of the best features of the camera, especially if you spend most of your time in the field shooting!
Fixed Screen LCD: The K3 has a fixed screen rear LCD display that measures 3.2".  The screen is bright and allows the photographer to easily navigate the camera's numerous menus, as well as compose shots using the "live view" function.  Other features include a sensor cleaner; in camera shake reduction system and a built-in autofocus motor for the lenses used on the camera.  The K3 does not have built in GPS, Wi-Fi or wireless capabilities, although these are available as add on accessories.
Quick Look at the Key Features
While most serious photographers look at image quality over technical specifications, many feel that the specifications are equally important.  The Pentax K3 has excellent image quality, as well as technical specifications, which are shown in the table below.
Item

Pentax K3

Year Introduced
2013
Format
APS-C
Crop Factor
1.5x
Megapixels
24 Million
Processor
PRIME III
Sensor Type
CMOS
Image Format
RAW or JPEG
Sensor Size
23.5mm x 15.6mm
Sensor Cleaner
Yes
Autofocus Points
27
View Finder Coverage
100%
Frames Per Second
8.3
ISO
100-52,000
Expandable ISO
N/A
Shutter
1/8,000 – 30 Seconds
Built In Flash
Yes
Card Slots
2
Card Type
SD, SDHC, SDXC
LCD Size
3.2"
LCD Fixed or Swivel
Fixed
Modes
Program, Shutter Priority, Aperture Priority and Manual
Scene Modes
Yes, but Very Limited
Live View
Yes
Video
Yes
Video Format
MPEG-4 or H.264
Video Type
HD 1,920 x 1,080 / 60p, 50p, 30p, 25p, 24p
Internal Autofocus Motor
Yes
GPS
Optional Accessory
Wireless
Optional Accessory
Wi-Fi
Optional Accessory
Battery
Single D-LI90
Unique Features
Magnesium Alloy Body, Weather sealing, In Body Image Stabilization, U1/ U2 / U3 Recall Settings
Size Without Lens
5.17" x 3.94" x 3.05"
Weight Without Lens
25.2 Ounces
Manufactured In
Philippines
Body Only or with Kit Lens
Body or Kit
Accessories
Li-Ion Battery D-LI90, Battery Charger Kit K-BC90, Strap O-ST132, Hotshoe Cover FK, Eyecup FS, Body Mount Cover, Finder Cap ME, Focusing Screen MF-60 Frame Matte, PC Socket Cap, Software CD-ROM S-SW140
Cost
$799.95 (Body Only) (

check this listing for latest price

)
*Information from both Ricoh US website, including pricing.
Final Take – Is the K3 a Worthy Choice?
All in all the K3 is an excellent camera with many features that are found on much more expensive "professional grade" cameras.  As one would expect, the image quality is excellent and the camera represents a very good value for any photographer looking for a rugged and durable camera, as the build quality is second to none.
The only reservation I have about the K3 is Pentax's lens selection, which while decent is not as deep as Nikon or Canon.  Anyone looking at the K3 should be comfortable with the current lens section, because bodies come and go, but good lenses last forever.  That being said, Pentax is now owned by Ricoh Imaging, which is a very large corporation with a deep roots in imaging, so it appears as if they are committed to expanding and growing the Pentax brand of all types of cameras and camera lenses.
While not as well known as the other camera manufacturers, I have the feeling that Ricoh / Pentax is content being out of the limelight and quietly growing their brand one customer at a time, as a result of excellent products.
Pentax K3
Speed and Viewfinder
7.2/10
Image Quality and Accuracy
8.3/10
Handling and Build Quality
8.2/10
Value for the Money
9.1/10
Pros
Very good value for the money
Healthy number of autofocus points
Excellent image quality
Mimics professional grade camera
Cons
Not as many lenses available as Canon or Nikon
No built in WiFi
No GPS