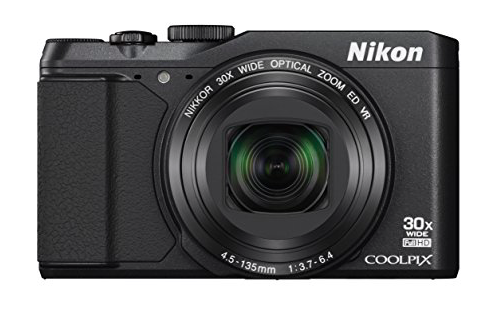 One of the Most Capable Compact Cameras: The Nikon S9500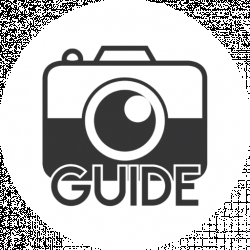 Latest posts by The Camera Guide Team
(see all)
Consumers today have access to a wide variety of options for digital cameras with a wide range of technical capabilities at all price points.  Despite the cost of traditional DSLR cameras, as well as DSLR like mirror-less cameras, being very affordable, compact digital cameras are still very popular with photographers of all levels.  The reason for their popularity is their small size, low weight, and generally excellent image quality in a simple to use "point and shoot" package.  One of the most capable compact cameras in the market is the Nikon S9500, which is a modestly priced camera that has many advanced features making it perfect for travel and day-to-day use.
About the Nikon S9500 — An Introduction
Introduced in 2013, the S9500 is based on an advanced 1/2.3" CMOS sensor, which captures images at 18.1 megapixels.  These 1/2.3" sensors are larger than the sensors found in many point and shoot cameras on the market.  Once captured on the sensor the camera's EXPEED C2 processor processes the images to the camera's single SD, SDHC or SDXC card as a JPEG file.  As with many compact cameras at this price point, the S9500 does not have the ability to capture images in RAW format.  The camera can be shot at a frame rate of 7.5 seconds, however due to limitations to the EXPEED C2 processor, the S9500 bogs down after 5 frames are shot, due to the lack available buffer when writing the images to the file format used.
The Pros
One of the best features of the Nikon s9500 is the excellent f/3.4-6.3Nikkor lens found in the camera.   The lens, which has a 22X optical zoom, has a 35mm equivalent range of 25mm-550mm.  In addition, it also has a 4x digital zoom, which extends the long end of the focal length of the lens to a 35mm equivalent of 2200mm!  As one would expect, the camera has built in vibration reduction (VR) capabilities, which is needed to produce excellent image quality when shooting at long focal lengths.
The Cons
Like most compact cameras at this price point, the S9500 does not have a built in optical or electronic viewfinder.  Instead the photographer must use the fixed rear 3.0" LCD screen to compose images using "Live View".  The LCD screen is bright and also provides approximately 98% coverage when composing images, while providing 100% coverage when playing back or previewing the image that has been captured.  This means that the image that is seen in the display before the shutter is released is only slightly smaller than the image actually captured.  In addition to composing images on the rear LCD screen, the screen also provides access to the camera's menu settings, which are relatively easy to navigate, as well as a means to preview images that have been captured.  As one would expect, the S9500does not have a touch screen, which means that the menus are navigated using a dial and various buttons on the camera.
Unlike many other compact cameras the S9500 is limited to a single program mode, which Nikon calls "Programmed Auto".  This means that the camera is completely automatic in setting shutter speed and aperture.  While many more experienced photographers may feel that this limits the photographer's ability to completely control the camera, it is a nice feature that will allow the photographer to concentrate on composing the image.   The S9500 is well suited for capturing images of people due to built in face detection, which is very accurate.
Additional Features
Additional features of the S9500 include a native ISO range of 125 -1,600, which is relatively low for any compact camera.  Although it is capable of shooting at an expanded range of ISO 3,200, but it is recommended that the S9500 be limited to modest ISO ranges.  As with most cameras at this price point, as the image quality really decreases rapidly at ISO settings above 800 in low light situations, as the noise reducing software reduces image quality as it removes noise from the image.  In low light conditions, it is recommended that the camera's built in flash be used when possible instead of cranking up the ISO settings.  As far as shutter speed range is concerned, the S9500 is slow when compared to other compact cameras, but is sufficient for the most types of photography with the exception of sports.
One of the unique features of the camera, which is unusual for a camera at this price point, is the built in GPS and WIFI capabilities.  This allows a variety of useful options for the photographer including geo-tagging images and identifying nearby points of interest.  The built in electronic compass is a handy tool, as you are able to capture the direction you were facing when you captured the image.  Even with GPS and WIFI capabilities, the S9500 can still capture approximately 240 still images on a single charge on the EN-EL 12 battery, meaning that you can easily shoot all day on a single battery.   It is not typical to see these features on an older camera with a suggested retail price of $247.00!
Weighing 7.3 ounces and measuring 4.4" x 2.4" x 1.3" the camera is light and small enough to carry in your pocket without being noticeable.  Although small, the S9500 still feels great to hold, even for extended periods of time.  As far as the build quality is concerned, it is important to keep in mind that the body is made of plastic in a variety of colors and is not weather sealed, so care should be used when handling the camera in the field.
As with most compact cameras the S9500 is capable of capturing full HD quality video with a frame size of 1,920 x 1,080 at speeds up to 30 frames per second.  Other formats such as VGA and QVGA are also available.  Video is recorded as MPEG-4 files.  The quality of the video that the camera captures is excellent.
While most serious photographers look at image quality over technical specifications, many feel that the specifications are equally important.  The Nikon S9500 has excellent image quality, as well as technical specifications, which are shown in the table below.
| | |
| --- | --- |
| Item | Nikon S9500 |
| Year Introduced | 2013 |
| Format | 1 /2.3 |
| Megapixels | 18.1 |
| Sensor Type | CMOS |
| Processor | EXPEED C2 |
| Image Format | JPEG |
| Sensor Size | 1 / 2.3" |
| Sensor Cleaner | No |
| Auto-focus Points | Up To 99 Points |
| Face Detection | Yes |
| Lens | 22x Optical Zoom – NIKKOR Glass Lens |
| 35mm Lens Equivalent | 25mm – 550mm |
| Modes | Programmed Auto Only |
| Creative Exposure Modes | Yes |
| Metering Modes | Matrix, Center-Weighted, Spot |
| View Finder Type | Not Applicable |
| View Finder Coverage | Not Applicable |
| Live View | Yes |
| In Camera Optical Image Stabilization | Yes |
| Frames Per Second | 7.5 Frames Per Second (Up To 5 Images) |
| ISO | 125 – 1,600 |
| Highest Expandable ISO | 3,200 |
| Shutter Speed Range | 1/1,500 – 4 Seconds |
| Built In Flash | Yes |
| Card Slots | 1 |
| Card Type | SD, SDHC, SDXC |
| LCD Size | 3.0" |
| Rear Monitor Coverage (Shooting Mode) | 98% Horizontal and 98% Vertical |
| Rear Monitor Coverage (Playback Mode) | 100% Horizontal and 100% Vertical |
| LCD Fixed or Swivel | Fixed |
| Touch Screen | No |
| Video | Yes |
| Video Type | Full HD At 1,920 x 1,080p Up To 30 Frames Per Second, Other Formats Including HS, iFrame, QVGA and VGA |
| Video Format | MPEG-4 |
| GPS | Yes |
| Wireless | Yes |
| WIFI | Yes |
| Battery | EN-EL 12 |
| Battery Life | +/- 240 Still Images |
| Moisture and Duct Resistant | No |
| Body Construction | Plastic |
| Unique Features | Thin, Light Weight, Built In Mapping, Electronic Compass and Points of Interest, Available In Black, Silver and Red Bodies |
| Included Items | Camera, Battery, AN-CP 19 Strap, UC-E6 USB Cable, EG-SP16 Audio / Video Cable, NikonView NX2 CD |
| Size  | 4.4" x 2.4" x 1.3" |
| Weight Without Lens | 7.3 Ounces |
| Manufactured In | Indonesia |
| Cost, Body Only | $247.00** (For the latest discounts and prices.) |
*Information from Nikon USA's website.
** Although discontinued, the Nikon S9500 is still widely available from various sources in this price range for a new camera.
The Final Word
While not perfect by a long shot, the Nikon S9500 is an overall excellent compact camera at a very attractive price point.  Capable of excellent image quality as long as the camera's limitations are factored in, the S9500 is a very attractive alternate to a traditional DSLR or DSLR like mirror-less camera for travel and most day-to-day shooting.  The light weight and small size of the S9500, as well as its GPS and WIFI capabilities, built in wide angle and super zoom capabilities make it difficult to not have it with you 24/7!  It is hard to imagine a better compact camera!