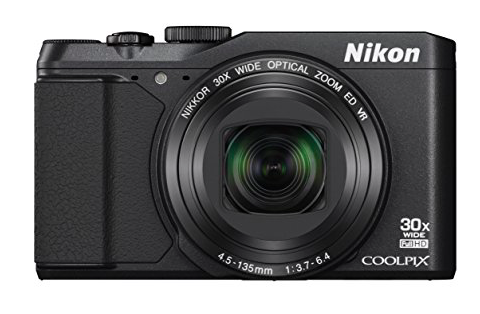 A Quality Point-and-Shoot? The Nikon Coolpix s9900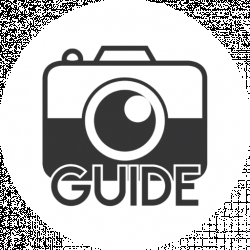 Latest posts by The Camera Guide Team
(see all)
?2015 was a very busy year for the camera industry with numerous new cameras being introduced by all of the major manufacturers throughout the year.  These cameras ranged from various full and cropped sensor DSLR style cameras to mirror-less cameras to a number of excellent "point and shoot" style cameras.  Despite the popularity and affordability of the countless budget DSLR and mirror-less cameras on the market, there is still strong consumer demand for quality point and shoot cameras.  The reason for this strong demand is that compact cameras are small, lightweight, and relatively inexpensive.  They also produce excellent images!  One of the most popular of these cameras introduced in 2015 was the Nikon Coolpix s9900, which quickly made quite an impact in that market is a relatively short time.
Why the Nikon Coolpix s9900?
The key to the success of the s9900 has been the excellent image quality that the camera produces, as the result of the advanced 1/2.3 inch CMOS sensor, which captures images at 16.0 megapixels.  While the s9900 does not have as high a resolution as some of the other compact cameras on the market, they are also much more expensive than the suggested retail price of $299.95 for the s9900!
As good as the sensor is, the lens is even better.  The NIKKOR lens is made up of 13 elements assembled in 11 groups and includes NIKKOR's superior ED glass, which is found on their higher end DSLR lenses. With a focal length of f/3.7 – 6.4, the lens is relatively fast, making it ideal for this type of camera.  The lens has a 30 x optical zoom, which provides the 35mm equivalent of a 25mm – 750mm zoom lens.  The s9900 also has a 4x digital zoom, which gives the increase the length of the lens to the 35mm equivalent of a 3,000mm lens!
Some Cons
Traditionally one of the limitations of using a camera with a long zoom is camera shake, which can cause an image to be unusable in many cases.  The Nikon s9900 uses a very effective combination of lens and electronic vibration reduction, which is also known as VR.  This makes a big difference in getting usable images when really reaching out there with the s9900!
As one would expect, there is no optical or digital viewfinder on the s9900, so images are composed using the rear 3.0" LCD display to compose images.  The Vari-Angle display, which articulates, provides 98% coverage of the image being composed, but when the photographer views the image in playback mode, 100% of the image is displayed on the screen.  Navigation of the camera's menus is thru the traditional dials and buttons on the camera, as the s9900 does not have a "touch screen" type of display.
The autofocus system on the s9900 is pretty decent for a compact camera and uses a single autofocus point.  In regards to the autofocus system, it is important to keep in mind that the s9900 is not designed for sports photography or any other type of photography involving capturing images where the subject is moving.  So while the autofocus system is decent, the s9900 is not the best choice to be photographing your child's lacrosse game!
Some Features to Consider
One of the nice features of the s9900 is the ability of the photographer to capture images using the traditional exposure settings, which include Aperture-Priority Auto (A), Auto, Manual (M), Programmed Auto (P) and Shutter-Priority (S).  The camera also has a number of creative selection modes including pre-programmed scene modes such as "Landscape".  The camera also has a number of other functions including "Scene Auto Selector", where the camera will determine the scene and set the various functions automatically.  There is also a "Smart Portrait " and "Special Effects" mode as well.  All of these functions are very advanced, useful and fun to use.  They also allow the photographer to take as much or as little control over the camera's functions as they want.
As far as the ISO capabilities of the s9900 is concerned, the normal ISO range is 125-1,600, however the camera can have the ISO reduced down to 100, as well as expanded to 6,400 in select shooting modes.  It is important to keep in mind that the Coolpix s9900 and most other compact point and shoot type cameras, are not designed to be shooting images at high ISO settings.  While possible, the image quality is going to suffer with the images appearing soft due to the noise reducing software.  As with the autofocus system, it is important to keep in mind the camera's limitations and manage expectations.
The s9900 is somewhat limited in the speed of the camera as measured by the frames per second and shutter speed.  While it technically has a frame rate of 7 frames per second, it can only shoot at this rate up to 5 frames before the processor bogs down.  Images are processed as JPEG files to the s9900's single memory card, which can be either a SD, SDHC or SDXC card.  The camera's shutter speed ranges from 1/2,000 to 1 second, which is fairly typical of cameras in this class.
One of the most popular features of the s9900 is the built in GPS and WIFI capabilities.  The GPS feature is particularly popular as it allows images to be Geo-Tagged.  The WIFI feature allows upload of images to either a tablet or a Smartphone, as well as the ability to control the camera remotely.
Another popular feature of the s9900 is the video capabilities of the camera, which are impressive for a camera of this size.  Video is recorded in a variety of formats including Full HD (1,920 x 1,080) format at 30 frames per second and VGA (640 x 480) format at 25 frames per second.  Video is recorded as MOV files.
The s9900 is a perfect size, measuring 4.5" x 2.6" x 1.6" and weighing only 10.2 ounces.  Its small size and light-weight make it a perfect camera to keep with you at all times, as it can easily fit in a pocket, purse or a briefcase.  It would be a great camera to travel with as well, as the camera can capture approximately 300 images per battery charge, which would last a day of sight seeing before needing charging!
The Technical Specs
While most serious photographers look at image quality over technical specifications, many feel that the specifications are equally important.  The Nikon Coolpix s9900 has excellent image quality, as well as technical specifications, which are shown in the table below.
| | |
| --- | --- |
| Item | Nikon Coolpix s9900 |
| Year Introduced | 2015 |
| Body Type | Compact |
| Megapixels | 16.0 |
| Sensor Type | CMOS |
| Image Format | JPEG |
| Sensor Size | 1 /2.3 Inches |
| Sensor Cleaner | No |
| Lens | 30x Optical Zoom – NIKKOR ED Glass Lens |
| Lens Focal Length | 4.5-135.0mm (Angle Of View Equivalent To That Of 25-750mm Lens In 35mm (135) Format) |
| Lens f/ – Number | f/3.7-6.4 |
| Lens Construction | 13 Elements In 11 Groups |
| Lens Zoom | 30 x |
| Digital Zoom | Up To 4x (Angle Equivalent To That Of Approximately 3,000mm Lens In 35mm (135) Format) |
| Autofocus Points | 1 |
| Modes | Aperture-Priority Auto (A), Auto, Manual (M), Programmed Auto (P), Shutter-Priority (S) |
| Creative Selection Modes | Yes, Including Scene, Scene Auto Selector, Smart Portrait And Special Effects |
|                                                                        Metering | Matrix, Center Weighted and Spot |
| View Finder | No |
| Live View | Yes |
| Monitor Frame Coverage (Shooting) | 98% |
| Monitor Frame Coverage (Playback Mode) | 100% |
| LCD Size | 3.0" |
| LCD Type | Vari-Angle |
| In Camera Optical Image Stabilization | Yes, Combination Of Lens Shift VR And Electronic VR |
| Frames Per Second | 7 FPS (Up to 5 Shots) |
| Normal ISO | 125 -1,600 |
| Lowest Expandable ISO | 100 |
| Highest Expandable ISO | 3,200 or 6,400 in Select Shooting Modes) |
| Shutter Speed Range | 1/2,000 – 1 Second** |
| Built In Flash | Yes |
| Card Slots | 1 |
| Card Type | SD, SDHC, SDXC |
| Video | Yes |
| Video Type | MOV |
| Video Format | Various Formats And Speeds Ranging From Full HD (1,920 x 1,080 / 30 FPS) to VGA (640 x 480 / 25FPS) |
| GPS | Yes |
| Wireless | Yes |
| WIFI | Yes |
| Battery | EN-EL 12 |
| Unique Features | Built in GPS and Lens Range |
| Battery Life (Still Images Only) | Approximately 300 |
| Included Items | En-EL 12 Rechargeable Battery, Charging AC Adaptor EH-71P, AN-CP19 Strap, UC-E21 USB Cable |
| Size | 4.5" x 2.6" x 1.6" |
| Weight | 10.2 Ounces |
| Manufactured In | Thailand |
| Body Only or with Kit Lens | $299.95 (For the latest discounts and prices.) |
*Information from Nikon's website, including pricing.
** Certain configurations will allow shutter speed from 1/4,000 – 8 Seconds
The Final Frame — Is the Nikon Coolpix s9900 a Good Choice?
In conclusion, the Nikon Coolpix s9900 is an excellent camera that is easy and fun to shoot, while producing excellent overall image quality.  It also is a great value at $299.95!  The only thing to keep in mind is that while it is a very good compact "point and shoot" style camera, but it is not a DSLR, so keep your expectations realistic and have fun with the s9900!