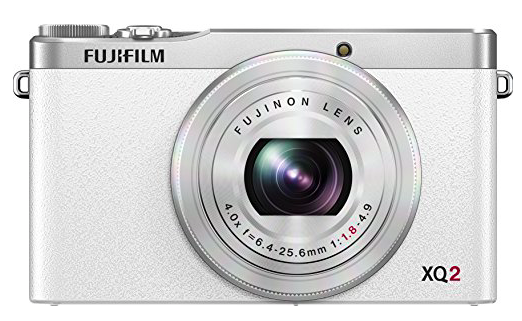 A High-End Compact You'll Love: The Full Fujifilm XQ2 Review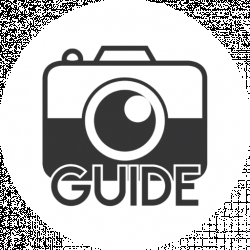 Latest posts by The Camera Guide Team
(see all)
Consumers today have an incredible amount of choices when it comes to cameras with every major manufacturer offering dozens of choices ranging from basic point and shoot compact cameras to mirrorless camera systems to professional grade DSLR cameras.  As one would expect, the price points are all over the place and despite low prices on entry-level DSLR systems like the Nikon D3300, high-end compact cameras remain strong sellers, with more and more of these types of cameras being introduced into the market. That's why I know the serious among you want to know more about the Fujifilm XQ2. It's continued popularity and advanced features make it a high-end compact that you might fall in love with.
A Little About the Fujifilm XQ2
The reason for the continued popularity of high-end compact cameras is their excellent image quality, advanced features, ease of operation and small size, which allows the camera to be easily carried in a pocket.  One of more recent high-end compacts is the Fujifilm XQ2, which was introduced in 2015.  Fujifilm is a Japanese company well known for manufacturing film, but made a big entrance into the digital photography market with the highly regarded X100, as well as a number of other excellent cameras in recent years such as the XQ2!
The Fujifilm XQ2has advanced 2/3" CMOS II sensor , which measures 8.80mm x 6.60 mm.  While a relatively small sensor, it is actually larger than sensors used in other comparable compact cameras and captures images at 12.0 megapixels.  Although other compact cameras have slightly higher resolution, the image quality of the XQ2 is excellent and 12.0 megapixels is more than enough resolution for most applications.
Part of the reason that the image quality in the XQ2 is so good is that the camera uses a Fujinon optical 4x zoom lens with an aperture range of f1.8 – f4.9.  The lens has a range of 46.4mm-25.6mm, which is the 35mm lens equivalent of 25mm – 100mm.  Most photographers will find this a very useful range allowing moderate wide-angle shots to moderate telephoto shots.  As with other compact cameras, the lens is not in use and the camera is shut down, the lens is retracted into the body and covered with a built in lens cover.
Due to the small size and cost of the Fujifilm XQ2, the camera does not have a built in optical or electronic viewfinder.  Instead images are composed using the rear 3.0" fixed LCD screen.  The screen is very responsive when composing images and the camera has a built in level feature to help the photographer keep the camera level when composing.  Unlike some of the XQ2's competitors, the rear LCD screen is very easy to read, even in harsh sunlight.
When the photographer is composing images with the XQ2, they will find a single autofocus point, with the autofocus being relatively quick and responsive in most situations.  However, it is important to manage expectations on the autofocus system, because the camera was not designed to shoot sports or high-speed action, so it may struggle locking and holding focus on these types of shots.  One great feature related to the autofocus system, which many will appreciate, is the  built in face detection system and image stabilization features, both of which work very well.
Once captured the image is processed by the camera's EXR Processor II in JPEG or Raw files and writing them the camera's single memory card.  The XQ2 can use SD, SDHC or SDXC memory cards.  The camera can technically shoot at 12 frames per second, but the XQ2 runs processor runs out of buffer at 9 frames, so again it is best to manage your expectations in this area as well.
The native ISO range of the XQ2 is 100 – 12,800, however, the camera produces the best images if the ISO is kept lower than 800.  Above ISO 800 image quality suffers, with the images becoming soft, as the noise reduction software removes detail as it removes noise from the image.  This is a pretty standard feature with all compact cameras and many DSLR cameras as well.
Like most cameras, the Fujifilm XQ2 is capable of capturing images in a variety of exposure modes including program, aperture priority, shutter priority, and manual.   In addition, the camera has a wide variety of pre-programmed scene modes where the camera automatically sets the controls based on the scene selected to produce optimal results.  These scene modes include portrait, landscape, sports, sunset, fireworks and many others.
Some Pros
Many photographers will appreciate the variety of artistic and filter modes that are built into the XQ2, including toy camera, pop color, dynamic tone and many others.  The camera also has a number of film simulation modes including astia, sepia, vivid, as well as "classic chrome", which mimics classic Kodak Kodachrome film and produces amazing results.
Photographers who shoot video will find that the XQ2 has decent video capabilities for a compact camera.  Video can be shot in a variety of formats including full HD with a frame size of 1,920 x 1,080.  Frame rate will vary from 30-60 frames per second depending upon the format used.
One of the features of the XQ2 that is really useful and fun to use is the control ring at the base of the lens.  Although the control ring comes set up with 13 settings from Fujifilm, the photographer has the ability to customize the settings and control many of the cameras functions from using a combination of the control ring and the main dial on the top of the camera.  In the field this is a very useful feature and is easier and quicker than navigating the XQ2's menu.
Other features include built in WIFI and wireless capabilities.  Although the XQ2 does not have GPS, you can use a smart phone to assist in geo-tagging images using the WIFI function.  The XQ2 is also small measuring 3.9" x 2.3" x 1.3", so it will easily fit in a pocket of a purse.  Weighing only 7.3 ounces, you will hardly notice it as well, so there is no excuse not to carry it everywhere!
The Technical Specs
Now let's take a look at the technical specifications for the XQ2.   While ultimately image quality is the most important thing when selecting a camera, technical specifications are equally important and the XQ2 has excellent specifications.
| | |
| --- | --- |
| Item | Fujifilm XQ2 |
| Year Introduced | 2015 |
| Format | 2/3" |
| Megapixels | 12.0 |
| Sensor Type | CMOS II |
| Processor | EXR Processor II |
| Image Format | JPEG & RAW |
| Sensor Size | 8.80mm x 6.60mm |
| Sensor Cleaner | No |
| Lens | Fujinon Optical Zoom f1.8 – f4.9 |
| Optical Zoom | 4x |
| Lens 35mm Lens Equivalent Range | 25mm – 100mm |
| Auto-focus Points | 1 |
| Face Detection | Yes |
| Exposure Modes | Programmed AE, Aperture Priority AE, Shutter Speed Priority AE & Manual Exposure |
| Scene Modes | Portrait, Portrait Enhancer, Landscape, Sport, Night, Night Tripod, Fireworks, Sunset, Snow Beach, Party, Flower Text & Underwater |
| Artistic / Filter Modes | Toy Camera, Miniature, Pop Color, High Key, Low Key, Dynamic Tone, Soft Focus, Partial Color, Motion Panorama360, Pro Focus, Pro Low Light, Multiple Exposure |
| Film Simulation Modes | Provia / Standard, Velvia / Vivid, Astia / Soft, Classic Chrome, Monochrome, Monochrome + Ye Filter, Monochrome + R Filter, Monochrome + G Filter, Sepia |
| View Finder Type | Not Applicable |
| View Finder Coverage | Not Applicable |
| Live View | Yes |
| In Camera Optical Image Stabilization | Yes |
| Frames Per Second | Approximately 12 FPS Up To 9 Frames |
| ISO | Auto From 100 -12,800; Manual Up to 3,200 |
| Lowest Expandable ISO | Not Applicable |
| Highest Expandable ISO | Not Applicable |
| Shutter Speed Range | 1/4,000 – 30 Seconds |
| Built In Flash | Yes |
| Hot Shoe | Not Applicable |
| Card Slots | 1 |
| Card Type | SD, SDHC Or SDXC |
| LCD Size | 3.0" |
| LCD Fixed or Tilt | Fixed |
| Video | Yes |
| Video Type | Full HD 1920 x 1080 60p 30p, As Well As Other Formats As Well |
| Video Format | MOV |
| GPS | No |
| Wireless | Yes |
| WIFI | Yes |
| Battery | NP-4 Li-ion |
| Number Of Still Images Per Battery Charge | 240 Frames |
| Moisture and Duct Resistant | No |
| Body Construction | Plastic |
| Unique Features | Available in Black, White & Silver Body; "Classic Chrome" Film Simulation; 3CM Macro Mode, Control Ring |
| Included Items | Fujifilm XQ2 Camera, Li-Ion NP-48 Battery, AC-5VT AC Power Adaptor, Plug Adaptor, Hand Strap, USB Cable, CD Rom, Owner's Manual |
| Size | 3.9" (Width) x 2.3" (Height) x 1.3" (Depth) |
| Weight  (With Battery & Memory Card) | Approximately 7.3 Ounces Including Battery & Memory Card |
| Manufactured In | China |
| Cost | $399.99 (For the latest discounts and |
* Information from Fujifilm USA website, including pricing.
The Final Frame
Today's consumers are really benefiting from the advances in technology and innovation as a result of the intense competition between all of the camera manufacturers. Fujifilm in many ways has been leading the charge in many ways with the innovation, while making cameras that have features that photographers want.  It shows in the features of the XQ2 as this is a photographer's compact camera.  Anyone looking for a high-end compact camera should take a hard look at the Fujifilm XQ2, because it is excellent and you will carry it everywhere like I do!