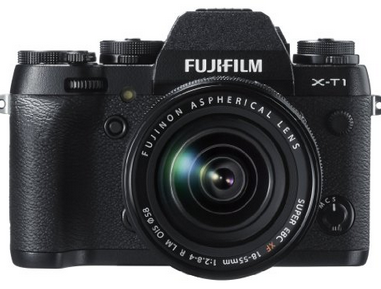 Fujifilm X-T1 Review – Is the X-T1 Worth the Money?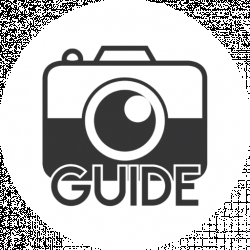 Latest posts by The Camera Guide Team
(see all)
The last few years have seem some amazing advances in digital photography with amazing results being provided by the new cameras and lenses that are currently available. Interestingly, the revolution in digital photography currently taking place is not a result of the efforts of the major camera manufacturers, including Canon, Lieca and Nikon, but by another Japanese corporation called Fujifilm.  While most photographers, who have shot film cameras, are aware that Fujifilm manufacturers excellent film, many had no idea that the company has always been heavily involved in optics and other specialty photography equipment, which was previously produced for the non-consumer market.
Fujifilm Raises the Bar Again with the X-T1
Over time Fujifilm entered into the consumer camera business and it was not long before they turned heads with a number of cameras being introduced, including the excellent fixed lens X100 series and then the X-Pro series, which offered a number of outstanding Fujifilm lens options.  It was not long before these mirror-less bodies were widely recognized as producing outstanding images, as good and in many cases better than most traditional DSLR cameras in the market.  This has resulted in many photographers swapping their traditional kits for new kits based upon the Fujifilm system.
About the New Fujifilm XT-1
The most recent addition to the Fujifilm lineup is the X-T1, which is also a mirror-less camera with the physical appearance and size of a traditional film camera.  Available in black and graphite silver, the camera has 16.3 million megapixels and is based on the APS-C format, which means that it has a cropped sensor.  In real life what this means is that a 35mm lens used on the camera is equivalent to a 50mm lens used on a full frame camera due to the crop factor of 1.5.  While at one time full frame cameras were capable of producing higher quality images at higher ISO setting, that is simply not the case today, especially given Fujifilm's advances in sensor technology.
In their marketing material on the X-T1, Fujifilm claims "80 years of photo film research adds up to color reproduction that's second to none" and that is so true.   Above all else the image quality of a camera is the most important factor and color accuracy is so important to image quality.  The X-T1 produces excellent images that are properly exposed and tack sharp.  Most importantly Fuji colors are like no other manufacturer, especially skin tones, as well as the blues and the greens.  The colors are correct directly out of the camera and do not require post-processing correction.
What is unique to the X-T1 is that it has been designed to use Fujifilm's wide variety of X-Mount XF and XC lenses, which feature zoom and prime or fixed lens of various focal lengths.  Although lenses available from one other manufacturer will fit on the camera using an adaptor, the X-T1 is designed to work with the X mount lens system exclusively.  One thing to keep in mind, the optics in the Fujifilm series of lenses is as good if not better than comparable lenses made by Canon or Nikon!
Another unique feature of the camera is the outstanding electronic viewfinder that is bright and offers 100% coverage.  Unlike other viewfinders, the 2.36 million dot OLED display only has a lag time 0.005 seconds, which means that what is being displayed is virtually what is happening at that instant, meaning the photographer can make adjustments based upon what they are seeing in real time.  The display, which turns on automatically when the photographer puts his eye near the viewfinder, also shows critical information in the upper and lower part of the viewfinder.
Another unique feature of the X-t1 is how the Fujifilm has limited the camera to a single autofocus point, which the photographer can easily move around the viewfinder to select the exact spot for the camera to focus on.  Traditionally DSLR cameras have placed a number of fixed autofocus points on the viewfinder screen, with the photographer selecting the point manually or letting the camera do it for them.  Just like the arms race of the cold war, it seems as if every manufacturer is trying to top their competitors, with the number of autofocus points reaching 61 points in some cases.  Fujifilm has made it simple and has kept the viewfinder clean by only using one point, which can be moved around easily!
One of the greatest features of the camera is how Fujifilm has successfully created a camera that is state of the art in the technology and performance, while paying homage to classic cameras of the past.  The X-T1, which has the retro appearance of a classic film camera, also has a number of functional dials on the top of the camera that control such things as white balance, ISO and shutter speed.  All of these metal dials are functional and were found on classic cameras of the past, which is quite a departure from traditional menu driven digital cameras being built by the other manufacturers!  Fujifilm is the master at offering cameras with the retro appearance, as it was the X100 with its classic rangefinder appearance that really put Fujifilm on the map as a top-level camera manufacturer.
The X-T1 is so light to carry around as the 15.4 ounces without a lens is hardly noticeable, especially for a camera featuring magnesium top and bottom covers for protection.  Even with a Fuji XF 35mm f/1.4 or a Fuji XF 18-55 OIS lens, the camera can be carried around all day.  In addition, the camera feels right in the hands and handles well, even allowing comfortable access to the top mounted dials, as well as the numerous buttons on the back of the camera.
Many of the other features of the camera are what one would expect for a camera at this price point.  It comes with a single SD card slot, which will take either a SD or SDHC card.  Normal ISO range is 200-6400, which is more than enough even though it can be boosted up to 51,200.  Although it can shoot at 8 frames per second, the photographer will only be able to capture 47 images before the buffer runs out as the EXR Processor II bogs down.  3 frames per second is a normal speed for this camera and it can do it all day long or at least until the SD card fills up.  The rear LCD on the X-T1 is 3" wide and tilts up, but does not swivel around, which limits the usefulness of having a non-fixed screen.  As with most cameras, the X-T1 has wireless capability as well as GPS and Wi-Fi, which may be important to some photographers.  Finally, the camera is moisture and dust resistant and has a built in senor cleaner.
The only real weakness of the X-T1 is the battery life, which is poor when compared to most DSLR cameras.  Fujifilm is claiming up to 350 images per charge, but in reality many people are not seeing nearly that many images before the battery dies. When shooting video, up to an hour of shooting time is possible, depending upon the size of the video, but again many are experiencing less time.  More than likely the electronic viewfinder is drawing down the battery, so the best solution is to just keep a couple of spare batteries in your camera bag.
While not a weakness, many may not like the absence of a built in flash, which is useful in many situations.  Instead Fujifilm has included an EF-X8 compact flash unit with the camera, which is small, lightweight, performs well and cycles quickly in actual use.  The flash unit attaches into a built in hot shoe on top of the camera.
 Key Features of the Fujifilm X-T1 – At a Glance
While some camera users look at image quality over technical specifications, others feel that the specifications are equally important.  The Fujifilm X-T1 has excellent image quality and technical specifications, which are shown in the table below.
| | |
| --- | --- |
| Item | Fujifilm X-T1 |
| Year Introduced | 2014 |
| Format | APS-C / 1.5x Crop Factor |
| Megapixels | 16.3 Million |
| Sensor Type | CHOS II |
| Processor | EXR Processor II |
| Image Format | RAW or JPG |
| Sensor Size | 23.6mm x 15.8mm |
| Sensor Cleaner | Yes, Ultrasonic Vibration |
| Autofocus Points | One |
| Modes | Aperture Priority (A), Manual (M), Shutter Priority (S) and Program (P) |
| Metering | TTL 256-Zone Metering |
| View Finder Coverage | 100% |
| Live View | Yes |
| Frames Per Second | 8 Frames Per Second Up To 47 Frames |
| ISO | 200-6400 |
| Lowest Expandable ISO | 100 |
| Highest Expandable ISO | 51,200 |
| Shutter Speed Range | 1/32000 – 30 Seconds |
| Built In Flash | No |
| Card Slots | 1 |
| Card Type | SD orSDHC |
| LCD Size | 3" |
| LCD Fixed or Tilt | Tilt |
| Video | Yes |
| Video Type | 1,920 x 1,080 and 1,280 x 720 Both In     .MOV Format |
| Internal Autofocus Motor | No |
| GPS | Yes |
| Wireless | Yes |
| Wi-Fi | Yes |
| Battery | NP-W126 Li-on |
| Battery Life, Photographs Only | +/- 350 Images |
| Unique Features | Electronic Viewfinder, EF-X8 Flash Unit |
| Size Without Lens | 5.0" Wide x 3.5" High x 1.8" Deep |
| Weight Without Lens | 15.4 Ounces |
| Manufactured In | Japan |
| Body Only or with Kit Lens | Sold Either Way |
| Included Accessories | Battery, Charger, Shoe Mounted Flash Unit, Shoulder Unit, Body Cap, Metal Strap Clip, Protective Cover, Clip Attaching Tool, Hot Shoe Cover, Tail-Orientation Battery Grip Connector Cover, Sync Terminal Cover, CD-Rom, Owner's Manual |
| Cost, Body Only | About $1,299see here for live pricing |
| Cost With 18-55 Kit Lens | About $1,699see here for live pricing |
*Information from Fujifilm Global website excluding pricing.
Fujifilm is the most important camera manufacturer in the market now and is the only one currently pushing camera innovation.  I really like all of the recent Fujifilm cameras and the X-T1 is highly recommended for anyone looking for an interchangeable lens digital camera.  You will not be disappointed!