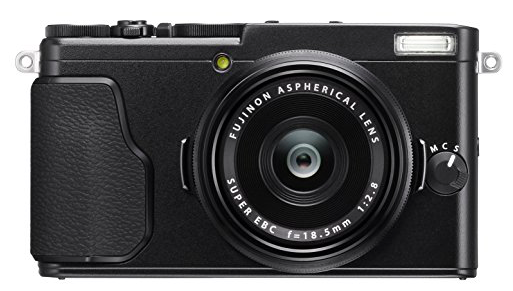 Taking on the Point and Shoot Camera: The Fujifilm X-70 Review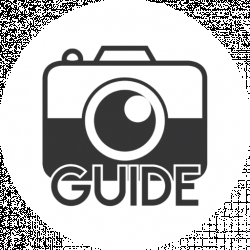 Latest posts by The Camera Guide Team
(see all)
Over the past few years, Fujifilm has been a powerhouse in digital photography by offering many groundbreaking cameras beginning with the X-100.  In general Fujifilm's camera lineup has been focused on a number of fixed-lens cameras, as well as cameras with either  zoom capabilities or interchangeable lenses.  While Fujifilm offers a number of small pocket cameras, there has always been a gap in their line up for an advanced point and shoot camera that can easily fit into a pocket or small purse.  Although the X100 series of cameras, as well as the recent X-30 series, are smaller than traditional DSLR cameras, they are all larger than high-end pocket cameras such as the Sony RX100 IV.  As a result, Fujifilm earlier this year introduced the Fujifilm X-70, which is targeted to consumers who an advanced point and shoot camera and what a camera it is!
What Makes the X-70 Great
The key to the X-70is the advanced X-Trans CMOS II sensor, which captures images at 16.3 megapixels and in the larger APS-C format, with the sensor measuring 23.6mm x 15.6mm.  This format is used in all consumer grade DSLR cameras and is significantly larger than the format used in traditional point and shoot cameras.  As a result, the image quality is amazing for such a small camera.  Once captured, images are processed by the camera's EXR Processor II in either RAW or JPEG format to the camera's single memory slot, which holds either a SD, SDHC or SDXC memory card.  The processor is relatively fast allowing a frame capture rate of up to 8 frames per second, however the camera will only take 10 shots before it runs out of buffer, but the X-70 was never intended as a serious sports or action camera.
The X-70 has many of the features that one would expect from a Fujifilm camera, including a variety of preset scene and artistic modes, as well a number of simulated film modes, including the "classic chrome" mode.  This mode mimics Kodak's classic "Kodachrome" film and is especially appealing in the results it produces.  In addition, the various monochrome settings with various filters produce very appealing results as well.  Of course the X-70 allows the photographer the traditional exposure settings including program, manual, aperture priority and shutter priority.
As far as ISO capabilities the X-70 has a native ISO range of 200 – 6,400, but can be expanded downward to IOS 100.  On the upper end the ISO can be pushed all the way to 51,200, but it is important for the photographer to manage their expectations as far as image quality at such a high setting.  Often results will be soft as the noise reduction software is removing noise as well as image quality when shooting at very high ISO ranges.  With all cameras, it is generally advisable to keep the ISO range in a reasonable range to achieve the best results as just because you can shoot at 51,200 does not mean that you should!
Other Features of the X-70
Other features include the ability to shoot video in a variety of formats including full HD at a frame size of 1,920 x 1,080 at speeds of between 24 and 60 frames per second.  In practice, the video quality of the X-70 is not bad, nor is it good for that matter, but the X-70 is not designed as a dedicated video camera, but is more intended for occasional use.  Video files are recorded in MOV format on the camera's single memory card.  Although the camera does not have GPS capabilities, it does have wireless and WIFI capabilities, which will allow geo-tagging via the photographer's smart phone, as well as a number of other capabilities linked to the "app" for the X-70.
Fujifilm has always been known for there excellent optical and electronic viewfinders, however the X-70 has neither. Instead the photographer uses the rear tilting 3.0" LCD to compose pictures using the camera's "live view" feature to compose images, as well as to select which one of the up to 77 autofocus points to use.  The rear LCD is a touch screen display, which is a first for Fujifilm!  In the field the touch screen is very responsive and fun to use and is a complement to the camera's numerous dials, including the shutter speed, which ranges from 1/4,000 to 30 seconds.
The lens on the X-70 is a Fujinon 18mm f/2.8 lens, which is the 24mm equivalent of a 28mm lens.  Many street photographers find this to be an excellent focal length and not limiting in any way.  One of the interesting innovations that Fujifilm has included in this camera is a digital tele-converter, which allows the photographer the ability to simply turn the dial to have either a 35mm or 50mm equivalent lens without changing lenses!  As a long time Fujifilm X100 shooter, I am very use to that camera's 35mm equivalent lens and find the ability to shoot the X-70 in 28mm, 35mm or 50mm a great feature!  Image having basically three excellent prime lenses in one fixed lens!
As a result of the elimination of an electronic or optical viewfinder, Fujifilm was able to keep the weight and physical size of the camera low despite having an all-metal body.  Measuring 4.43" x 2.54" x 1.75" and weighing approximately 12 ounces, there is no excuse not to be carrying this camera everywhere, as it can easily fit into a pocket or small purse.
Some Cons
The only downside to the camera is the lens cap, which was be taken off when composing images and put back on when not shooting.   One will definitely need to be careful not to misplace the cap and this is the only thing protecting the lens!  One positive aspect of this lens cap system is that it eliminates the retracting lens covers found on many compact covers, which do tend to be the first thing that fails on may compact point and shoot cameras.  Fujifilm does a great job in offering well thought out cameras that are durable, so it should be no surprise that they went the route of a lens cap to "keep it simple"!
A Look at the Technical Specifications
Now lets take a look at the technical specifications for the X-70.   While ultimately image quality is the most important thing when selecting a camera, technical specifications are equally important and the X-70 has excellent specifications.
| | |
| --- | --- |
| Item | Fujifilm X-70 |
| Year Introduced | 2016 |
| Format | APS-C |
| Megapixels | 16.3 |
| Sensor Type | X-Trans CMOS II |
| Processor | EXR Processor II |
| Image Format | RAW & JPEG |
| Sensor Size | 23.6mm x 15.6mm |
| Sensor Cleaner | No |
| Lens | Fixed Fujinon 18mm f/2.8 Lens |
| Optical Zoom | Not Applicable |
| Lens 35mm Lens Equivalent Range | 28mm |
| Auto-focus Points | Up To 77 |
| Face Detection | Yes |
| Exposure Modes | Program, Shutter Priority, Aperture Priority, Manual |
| Scene Modes | Yes |
| Artistic Modes | Yes |
| View Finder Type | Not Applicable |
| View Finder Coverage | Not Applicable |
| Live View | Yes |
| In Camera Optical Image Stabilization | No |
| Frames Per Second | 8 Up To Approximately 10 Frames |
| ISO | 200 – 6,400 |
| Lowest Expandable ISO | 100 |
| Highest Expandable ISO | 51,200 |
| Shutter Speed Range | 1/4,000 – 30 Seconds |
| Built In Flash | Yes |
| Hot Shoe | Yes |
| Card Slots | 1 |
| Card Type | SD, SDHC, SDXC |
| LCD Size | 3.0" |
| LCD Fixed or Tilt | Tilt |
| Video | Yes |
| Video Type | Full HD 1920 x 1080 at 24-60 Frames Per Second.  Other Formats As Well |
| Video Format | .MOV |
| GPS | No |
| Wireless | Yes |
| WIFI | Yes |
| Battery | NP-95 Li-Ion |
| Number Of Still Images Per Battery Charge | Approximately 330 Frames |
| Moisture and Duct Resistant | No |
| Body Construction | Metal |
| Unique Features | Touch Screen; Digital Tele-Converter |
| Included Items | Fujifilm X70, Li-Ion NP-95 Battery, AC-5VF AC Power Adaptor, Plug Adaptor, Shoulder Strap, Lens Cap, Metal Strap Clip, Protective Cover, Clip Attaching Tool, USB Cable, Owner's Manual. |
| Size | 4.43' (W) x 2.54" (H) x 1.75" (D) |
| Weight  (With Battery & Memory Card) | Approximately 12.0 Ounces |
| Manufactured In | China |
| Cost | $699.00 (For the latest discounts and prices.) |
* Information from Fujifilm USA website, including pricing.
The Final Frame — Is the X-70 Worth the Price?
The X-30 is an excellent point and shoot camera that fits very well between the X-30 and the X-100 series of cameras in features and price.  At $699.00, it is only slightly more expensive than the X-30 and is significantly less expensive than the X100 series of cameras.  This coupled with an APS-C sensor, which will produce excellent image results, makes the X-70 a "no brainer" for anyone looking for an advanced point and shoot camera.  While I was initially put off by the camera not having a viewfinder, I found that in the field I was able to capture great images without it once I became use to composing images with the rear LCD display.  The tele-converter on the fixed lens was very useful and I would not be surprised if this feature is not offered on future updates to the X-100 series of cameras.
All in all, I really like the X-70 and it was worth the wait.  I really like mine and carry it with me everywhere, as there is no reason not to carry it everywhere!