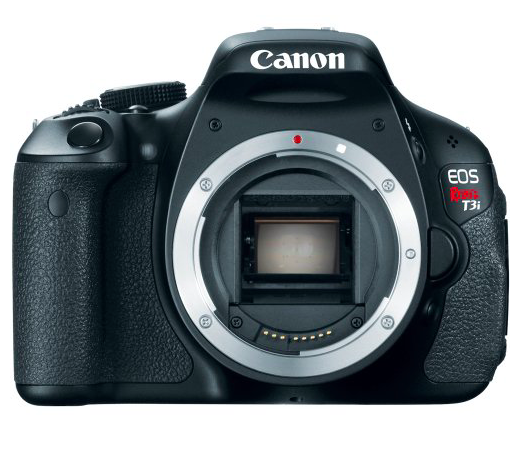 Why Good Things Can Come in Small Packages: Canon SL1 Review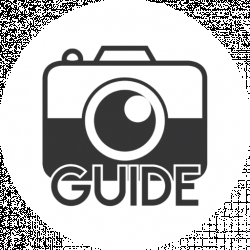 Latest posts by The Camera Guide Team
(see all)
Perhaps for some smaller really is better. Maybe that's what all the hoopla is about with the Canon EOS Rebel SL1. It is apparently the world's smallest DSLR and who am I to say it isn't?
But Canon hasn't skipped on quality in their effort to make everything smaller and lighter on the Rebel, because the Canon Rebel SL1Canon Rebel SL1 is actually a very good little camera.
Of course calling this camera, 'Rebel' is a bit of a contradiction in terms. One look at the adverts shows that the Rebel has been firmly pitched as a family camera that can shoot high-quality pictures instantly and easily by anyone. Pretty much every ad for the Rebel also has everyone shooting videos in it as well which is great because it's nice to see actors in work. But is that the purpose of cameras like this? I for one would rather spend my days taking pictures and I'm convinced that's what most buyers will want this camera for.
Key Features
The 2nd best feature on the Rebel SL1 is its beating heart in the form of Canon's 18MP APS-C CMOS sensor. Its inclusion here is a positive sign because it's a really great, tried and tested sensor for taking high-quality pictures. Other DSLRs, and even some phones may have higher Mega Pixel values but unless you intend to hang your prints on the side of apartment buildings, then anything over 11 or 12 is, frankly, just overkill.
A great feature on the Rebel is its ability to burst-shoot 4 frames a second which is good for helping capture that perfect shot of hyperactive children on those long summer days, but do expect slowdown after 12-15 seconds of continuous burst.
I found the autofocusing to be as on par as you would expect from Canon, and blisteringly fast and accurate in every light going. The Phase and Contrast detection part of the sensor do seem to work seamlessly well together.
ISO climbs all the way up to an eye-watering 25,600 which on paper at least is impressive, but I just wouldn't bother going past ISO 800, as noticeable noise does start to creep in above this value which does leave me wondering why they allowed it to go so high, as I can't see anyone wanting to have their images distorted to that extent on purpose.
That said, despite being so Lilliput tiny, the Rebel still manages to combine the miniature with usability, and as such has as many controls as you'd expect to find on a larger DSLR; just don't be looking for all of them on the outside! It does have dedicated buttons for ISO, Exposure Compensation, and AF Point Selection. Its live view also includes fast-to-select standard dedicated scene settings like Macro/Sports/Portrait mode, etc. which is handy if you don't have the time to setup a shot manually. It also has a tiny 4-way controller up in the top corner and also has playback and delete buttons just like you'd expect on a full-size DSLR. Despite the camera's small size, button placement doesn't feel too squeezed though as I will go on to elaborate this may have more to do with the size of your hands as it does ergonomic design.
Like it's somewhat larger brother, the Canon T5, the mode dial on the Rebel has been setup for both those who just want to point and shoot and those others like me, who want that bit more control over their shots.
But buttons aren't everything these days and everything else is pretty much controlled using the quick menu on the touchscreen LCD. The LCD is solid, high quality, and intuitive to use, but can be quite glarey and reflective in bright sunlight. Photographs can be adjusted with simple flicks and gestures, and the screen does not smudge too readily. But as with all things of this nature, it will occasionally need a rub down so I would recommend always carrying some of those anti-static camera wipes with you at all times.
The viewfinder is also excellent, and I don't mean excellent in a 'considering this is the world's smallest DSLR; and at a budget price' kind of way, but actually just excellent. It has a 95% FOV and I found the text and symbols stood out while not getting in the way of the image I was trying to shoot.
The best key feature for me, however, is the same one I always pick out for all Canon cameras, and that is the fact that the Rebel SL1 will happily take most Canon lenses as standard, both EF, and EF-S, so no matter what kind of photography you're into, you'll be able to get your hands on a mount to suit. Essentially you can fit any lens and mount built after 1987… I just looked it up and even a cursory glance tells me that there are at least 70 different options available to buy. It's hard to argue convincingly against that much choice.
Everything else is exactly what you'd expect to find on a consumer-level family orientated DSLR. The standard rechargeable battery is rated to be good for 480 standard shots, which is less than a lot of other DSLRs but I guess that's part of the payoff for buying the world's smallest DSLR. Batteries are loaded in the underside and this is where the SD card goes as well, which when you think about it is quite smart, as rain and dust fall down the way, so as the years roll by there will be less accumulation of gunk internally.
One thing I was disappointed with was the fact that the screen doesn't tilt. Maybe expecting a feature like that on a camera this size is too much. I don't know, I'm just a writer with a camera to play with, at least for the moment.
Back to its size, and if you have anything above average sized hands, (hello ladies, etc.) then you're going to find this thing an issue to hold onto with a full fist. You really should try the Rebel out before you buy one because my fingers felt a bit squashed and I do wonder about prolonged shooting with it. I think had I been at a wedding with this and shooting constantly all day I could really see myself getting finger cramp. That said, the hollowed out rubberised area on the rear hand grip makes it as comfortable as you could come to expect from something like this, and the thumb does sit nicely in a dedicated space at the top to aid with balance, and it also helps stop the taking pictures of people's feet by accident.
One more disappointment for me was the complete lack of a Wi-Fi and a GPS tagging option as standard. Wi-Fi is something all us Joe Consumers are beginning to expect as standard on virtually everything we buy. I mean come on, even my coffee machine has Wi-Fi built into it. Seriously. You can buy a Wi-Fi card for it to move your images from camera to Storage device, but it's not the same and it's something I had expected to see built into the Rebel.
As a family marketed camera, it would be remiss of me not to mention the Rebel SL1's ability to capture family home movies. It works well in gloomy rooms, Saturday Soccer games, and everything in between. I won't lie, you may find the rare bit of compression when there's a lot going on while shooting video, but if you do then you are a specialist kind of a perfectionist.
Conclusion
It's a very good camera and a very good DSLR and the Rebel Sl1 takes excellent pictures, good video and is perfect for a wide variety of users from beginner to advanced.
But for my money when things generally start to get smaller, I start expecting to pay less, not more like you will for the Rebel SL1.
I've made reference to the fact that this is the 'world's smallest DSLR' several times throughout this review but here's the thing; the Rebel SL1 isn't that much smaller than many entry level, family orientated DSLRs like the cheaper but just as good Nikon D330; it really isn't.
So whatever you do, try it before you buy it.
The Pros
Quality proven 18 MP Pictures
Fast start up
Small(er) than other DSLRs
Lightning fast accurate autofocus
Excellent viewfinder
Built in solid flash
Shoots quality 1080p video
The Cons
May feel too fiddly for anyone with slightly larger than average hand spans.
Shooting above ISO 800, quality drops way off very quickly.
Fixed rear screen
No WI-FI as standard
NO GPS as standard
No space for a 2nd card.
Key Features
DIGIC 5 Image Processor
18MP
High-speed continuous shooting up to 4.0 fps
Touch Screen Wide 3.0-inch Clear View LCD monitor
9-point AF system
Compatible with SD/SDHC/SDXC memory cards
Compatible with the full line of Canon EF and EF-S lenses.