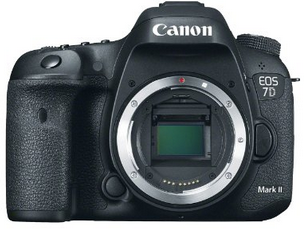 Canon 7D Mark II Review – Is the 7D Mark II Worth the Money?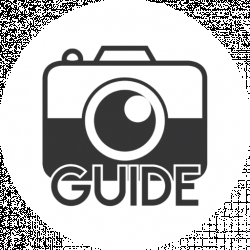 Latest posts by The Camera Guide Team
(see all)
2014 saw all of the major camera manufacturers introducing a wide variety of new DSLR and mirror-less cameras with amazing capabilities at affordable prices.  The most significant new camera introduced was the highly anticipated Canon 7D Mark II, which is an update to the original 7D that was introduced almost five years ago and is still highly regarded.  The 7D Mark II is the best crop sensor camera on the market today and will meet the needs of photographers of all levels.
One of the most exciting things was Canon's decision to continue to offer a professional grade crop sensor camera, while other manufacturers appear to be targeting their crop sensor cameras towards the entry-level photographers, while focusing only on full frame cameras for their professional lineup.   In the case of Nikon, the professional grade crop sensor D300s, which was first introduced in 2009, was never upgraded.  Instead, Nikon has offered a large number of upgrades to their various consumer grade crop sensor cameras.
Typically professional grade cameras have a more robust build, as well as improved weatherproofing seals, to keep the inside of the camera dry and free of dust.  The Canon 7D Mark II has a combination of a magnesium alloy and durable plastic shell, which will stand up to hard use over time.  In addition, the camera has excellent seals throughout the camera to keep both moisture and dust out of the camera, while shooting in less than ideal conditions.
While the camera is capable of capturing outstanding images of any subject, the 7D Mark II excels at wildlife and sports photography due to the 1.6 crop factor, as well as the autofocus system and the frames per second rate that the camera can capture images.  The crop factor makes normal EF lenses longer, which is useful when photographing birds or other wildlife.  An example of this would be a normal EF 70-200 mm lens on the 7D Mark II would be the equivalent of a 112 -320mm lens.   A 35mm normal EF lens on a 7D Mark II would be the equivalent of a 56mm on a full frame camera.
The camera has an excellent autofocus system, with 65 cross type autofocus points spread out the viewfinder, which has 100% coverage.  In use, the autofocus system is dead on in capturing focus all of the time, even when photographing fast moving subjects like birds, racecars or football players in action.
Another feature that wildlife and sports photographers will appreciate is the 10 frames per second capture rate.  The camera uses two DIGIC-9 processors to process the images, so the camera never slows down when shooting at a high rate.  Also there is no need to worry about the life of the shutter when shooting this many frames per second, as it is rated for 200,000 shots!
Although there are cameras available with higher megapixel counts, the 20.2 megapixels available on the Canon 7D Mark II are more than enough.  It is also worth noting that Canon's full frame flagship camera, the 1D X, only has 18 megapixels.  Megapixels is an area that gets too much attention by consumers and is only one factor to consider when buying a new camera.  The most important thing to keep in mind is that the image and color quality of the 7D Mark II is excellent!
The normal ISO range for the 7D Mark II is 100-18,000 and is expandable up to 51,200.  However it is important to remember that with all cameras that shoot at high ISO settings, there is a trade off in image quality.  As the ISO increases, noise begins to creep into the image.  The camera uses software to reduce noise in images, however often detail is eliminated as well.  The higher the ISO the more detail is removed and the softer the image becomes.  I rarely ever shoot at over 800 ISO and prefer to use good glass instead of cranking up the ISO levels.
Two features that serious photographers will appreciate are the dual memory card slots and the C1, C2 and C3 settings.  While many cameras today have dual memory slots, the 7D Mark II is somewhat unique in having both a CF slot as well as a SD slot.  As with all dual slot cameras, the manner in which the cards are used can be customized to suit the photographers needs.  One card could be used for overflow or one card could record JPEG images and the other card RAW images.
The C1, C2 and C3 settings are great as the photographer can create custom settings in the camera and save them using one of these settings.  The custom settings can be instantly recalled by turning the knob on the top of the camera to the appropriate setting.  I like to shoot images in black and white and record the appropriate settings using this feature, which saves a great deal of time.  The camera also has the ability to capture images in various scene modes, as well as using aperture priority, manual, shutter priority and program modes as well.
As with all DSLR cameras today, the 7D Mark II has the ability to record video at various frame rates in full HD 1080, recording at 60p.  Video is captured in either .MOV or .MP4 file formats.  What is unique to the camera is the ability of the camera to track moving subjects while continuously focusing, which is possible due to the camera's advanced autofocus system.
Many of the consumer grade cameras feel small in the hand, which make them uncomfortable to handle for extended periods of time, but this is not the case with the professional 7D Mark II, which feels great to handle.  Although the camera weighs 28.9 ounces without a lens, it balances well with both small prime lenses, as well as large telephoto lenses.  Anyone that has shot with either a 7D, 5D or 5D Mark II will find most of the controls in similar locations and the functions to be almost second nature.
While some camera users look at image quality over technical specifications, many feel that the specifications are equally important.  The Canon 7D Mark II has excellent image quality, as well as technical specifications, which are shown in the table below.
Canon 7D Mark II Features List
| | |
| --- | --- |
| Item | Canon 7D Mark II |
| Year Introduced | 2014 |
| Format | Crop Sensor (1.6x Crop) |
| Megapixels | 20.2 Million |
| Sensor Type | APS-C |
| Processor | Dual DIGIC-9 |
| Image Format | RAW or JPG |
| Sensor Size | 22.4mm x 15.0mm |
| Sensor Cleaner | Yes |
| Autofocus Points | 65 Cross Type |
| Modes | Aperture Priority (A), Manual (M), Shutter Priority (S), Program (P) And Various Scene Modes |
| Metering | EOS ISA System, With 252 Zone Metering |
| View Finder Coverage | 100% |
| Live View | Yes |
| Frames Per Second | 10 |
| ISO | 100-18,000 |
| Highest Expandable ISO | H-1 (25,600). H2 (51,200) |
| Compatible Lenses | All Canon EF Lenses, Including EF-S Lenses |
| Shutter Speed Range | 1/8000to 30 Seconds |
| Built In Flash | Yes |
| Card Slots | 2 (1 CF and 1 SD) |
| Card Type | CF Type 1 and SD, SDHC, SDXC And UHS-1 |
| LCD Size | 3" |
| LCD Fixed or Swivel | Fixed |
| Virtual Horizon | Yes |
| Video | Yes |
| Video Type | Full HD 1080 At 60p; In .MOV Or .MP4 Formats |
| Internal Autofocus Motor | Yes |
| GPS | Yes |
| Wireless | No |
| Wi-Fi | No |
| Battery | LP-E6N |
| Battery Life, Photographs Only | 1,000 Plus Shots |
| Unique Features | C1, C2 And C3 Settings; Digital Compass |
| Size Without Lens | 5.85" x 4.43" x 3.08" |
| Weight Without Lens | 28,92 Ounces |
| Manufactured In | Japan |
| Body Only or with Kit Lens | Sold Either Way |
| Included Accessories | Cable Protector, USB Interface Cable FC-150U II, Battery Pack LP-E6N, Battery Charger LC-E6, EOS Digital Solution Disc, Wide Neck Strap. |
| Cost, Body Only | $1,799 |
| Cost With 18-135 EF-S Lens | $2,149 |
*Information from Canon USA website, including pricing.
The Canon 7D Mark II is a remarkable camera with the only possible drawback being that the camera does not have built in WI-FI capabilities.  However, most photographers will overlook this and focus on the overall advanced capabilities of this crop sensor professional grade camera.  At a price of $1,799 here, the camera also represents a tremendous value when compared to the full frame 5D Mark II, which has a suggested retail price of $ 3,399 and the full frame 1D X, which has a suggested retail price of approximately $6,800.
Personally, I would go with the 7D Mark II and use the savings to buy a lens or two!