Canon 60d vs T3i – Battle of the Budget DSLRs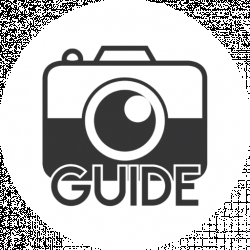 Latest posts by The Camera Guide Team
(see all)
Canon has one of the most robust camera lineups of all of the DSLR manufacturers in the market today.  The selection available in their entry level "Rebel" lineup and the more advanced "XXD" series of cameras are particularly crowded, with many models being available.  Two of the most popular of these cameras are the Canon 60D and the Canon T3i, both of which are very advanced cameras capable of capturing spectacular images despite their age.
Similarities – Canon T3i vs 60D
APS-C Format: The 60D and T3i are very similar in most technical features beginning with the APS-C format used in both cameras.  This format uses smaller and less expensive CMOS sensors and is the key to Canon being able to offer these cameras at these low price points.  Although smaller, at 22.3mm x 14.9mm, these sensors are very capable and in the case of both cameras, capture images at 18.0 megapixels in both JPEG and RAW files.
Similar Modes: One of the nice features of both the D60 and the T3i is that camera's ability to be used in a variety of modes including automatic, aperture priority, shutter priority, as well as a variety of preset "scene" modes.  Both cameras are also capable of being operated completely manual, where the photographer sets the aperture, shutter, ISO and white balance.  This is a nice feature that allows the photographer to take total control of the camera as their skills develop.
Both Low Light Capable: Both cameras have decent low light capabilities and have a native ISO range of 100 – 6,400 and are expandable up to ISO 12,800.  However, for best image quality, it is recommended that the ISO settings be kept at a low setting, as the noise reduction software tends to remove detail at high ISO settings as it removes noise.  This can make images appear soft, which in most cases, is not desirable.
Similar Autofocus: Other similarities include an autofocus system that has 9 autofocus points evenly distributed in the camera's viewfinder, which provides approximately 95% coverage.  The autofocus system is fast and very accurate in actual use.
Identical Memory Slot Capabilities: The 60D and T3i both have a single memory card slot capable of accepting SD, SDHC and SDXC memory cards.
LCD Articulating Screen: Both cameras also have a 3.0" articulating read LCD screen where the camera's menu can be viewed, as well as images captured can be previewed.
Live View Function: In addition, both have a live view function that can be used to compose images.
Similar HD Video Formats: The 60D and the T3i can shoot HD video in a number of formats including 1,920 x 1,080 at a variety of speeds.
Similar "Extra" Features: Neither camera has a built in autofocus motor, GPS, Wi-Fi or wireless capabilities, but both have a built-in flash, which is useful in low light situations or conditions where fill in flash is needed to eliminate shadows.
Differences to Consider
While the 60D and the T3i are very similar cameras, there are a few significant differences between the two cameras.
60D Has Higher FPS: The first difference is the speed of the cameras, with the 60D being capable of shooting at 5.3 frames per second, while the T3i is slightly slower at 3.7 frames per second.
60D Has Faster Shutter: The 60D also has a faster shutter, with the range being 1/8,000 to 30 seconds, while the T3i has a range of 1/4,000 to 30 seconds.
60D Has "C" Settings: Another difference between the two cameras is the ability of the photographer to store a preferred camera setting on the 60D that can be instantly recalled by turning the dial on the top of the camera to the "C" setting.  This very useful feature is not available of the T3i.
Difference in Size: Measuring 5.60" x 4.17" x 3.09", the 60D is also significantly larger than the T3i, which measures 5.2" x 3.9" x 3.1".  In addition, there is a significant weight difference as well, with the 60D weighing 26.6 ounces compared to the T3i's 18.2 ounces.  Many photographers find that the larger size and heavier weight of the 60D make it a better handling camera than the T3i.
Pros and Cons of the 60D and T3i
As there is no such a thing as the perfect camera, the photographer needs to carefully weigh the positive and negative aspects of any camera prior to selecting a camera to purchase.  The importance of these "pros" and "cons" will vary from photographer to photographer, with the individual photographer determining how important those features are in the type of photography that they do.
Canon 60D Pro: In the case of the Canon 60D the biggest "pro" of the camera is the inclusion of a single preset recall setting on the camera that allows the photographer to save a preferred setting n the camera's memory and recall it quickly by simply turning the dial.  This feature is very useful in the field and convenience of this feature is significant.  Many find that once they use this feature, they will never own a cameras without it.
Canon 60D Con: The biggest "con" of the D60 is that the technology in the camera is old, since the camera was first introduced in 2010.  Canon has since introduced the 70D as an update to the 60D.
Canon T3i Pro: The biggest "pro" of the T3i is the value that the camera represents. Although the camera was first introduced in 2011, the technology is still pretty advanced for a camera at this price point, especially when the price includes a camera body and a very good lens.
Canon T3i Con: The biggest "con" of the T3i is camera's small size and weight.  Measuring 5.2" x 3.9" x 3.1", the T3i feels small and is not comfortable to handle for extended periods of time.  This is especially true if the photographer has large hands. In addition the camera body only weighs 18.2 ounces is great for carrying the camera around, but is almost too light as the balance is slightly off with the lens attached.  While some may view these as positive traits, they do impact the way the camera handles and must be considered.
Side by Side Comparison
While most serious photographers look at image quality over technical specifications, many feel that the specifications are equally important.  The Canon 60D and the T3i both have excellent image quality, as well as technical specifications, which are shown in the table below.
Item

Canon 60D

Canon T3i

Year Introduced
2010
2011
Format
APS-C
APS-C
Megapixels
18.0
18.0
Sensor Type
CMOS
CMOS
Processor
DIGIC 4
DIGIC 4
Image Format
RAW and JPEG
RAW and JPEG
Sensor Size
22.3mm x 14.9mm
22.3mm x 14.9mm
Sensor Cleaner
Yes
Yes
Auto-focus Points
9
9
Modes
Aperture Priority AE, Shutter Priority AE, Manual Exposure, Program AE, Scene Modes
Aperture Priority AE, Shutter Priority AE, Manual Exposure, Program AE, Scene Modes
Metering
63 Zone SPC Metering
63 Zone Dual – Layer Metering
View Finder Coverage
96%
95%
Live View
Yes
Yes
Frames Per Second
5.3
3.7
ISO
100-6,400
100-6,400
Highest Expandable ISO
12,800
12,800
Shutter Speed Range
1/8,000 to 30 Seconds
1/4,000 to 30 Seconds
Built In Flash
Yes
Yes
Card Slots
1
1
Card Type
SD, SDHC, SDX
SD, SDHC, SDX
LCD Size
3.0"
3.0"
LCD Fixed or Swivel
Swivel / Articulating, 1 Instant Recall Setting
Swivel / Articulating
Video
Full HD
Full HD
Video Type
1920 x 1080 at 30/25/24 FPS; 1280 x720 and 640 x 480   Also Available
1920 x 1080 at 30/25/24 FPS; 1280 x720 and 640 x 480 Also Available
Internal Autofocus Motor
No
No
GPS
No
No
Wireless
No
No
WIFI
No
No
Battery
LP-E6
LP-E8
Unique Features
Direct Printing
Direct Printing
Size Without Lens
5.60" x 4.17" x 3.09"
5.2" x 3.9" x 3.1"
Weight Without Lens
26.6 Ounces
18.2 Ounces
Manufactured In
Japan
Japan
Body Only or with Kit Lens
Sold as Body or Kit
Sold as Kit Only
Included Accessories
EF-S 18-135 IS Lens, Eb Eyecup, LP-E6 Battery Pack, LC-E6 Battery Charger, EW-EOS 60D Wide Strap, IFC-130U USB Interface Cable, AVC-DC400ST Stereo AV Cable, EOS Digital Solution Disc and Instruction Manuals "Great Photography is Easy" and "Do More with Macro" Booklet
18-55mm f3.5-5.6 IS STM Lens, Ef Eyecup, LP-E8 Battery Pack, LC-E8E Battery Charger, EW-100DB III Wide Neck Strap, IFC-130U USB Interface Cable, EOS Digital Solution Disk & Instruction Manuals, "Great Photography is Easy" Booklet and "Do More with Macro" Booklet
Cost, Body Only
$899.00 (

check here for latest pricing

)
NOT Available
Cost With Kit Lens (Lens Varies)
$1,199 with EF-S 18-135mm IS Lens (

see here for latest pricing

)
Starting at $599.95 with 18-55mm f/33.5-5.6 IS STM Lens (see here for latest pricing)
*Information from the Canon USA websites, including pricing.
Final Take – Which One to Recommend?
While both the Canon 60d and T3i are both excellent cameras and are very similar to each other in most technical specifications. While I really like the EF-S 18-135mm kit lens, as well as the better handling characteristics, slightly faster shutter speed, faster frame rate and the inclusion of an instant recall setting found on the 60D, it is not worth paying almost two times the cost of the T3i kit to get the 60D kit.
As a result, I prefer the T3i and think it is a much better value than the 60D.  Either camera is excellent and at the end of the day, the photographer needs to weigh the "pros" and "cons" of each camera and decide on which camera meets their needs and falls within their budget.