The Best DSLR Cameras under 500 – Finding the Best DSLR Camera for the Money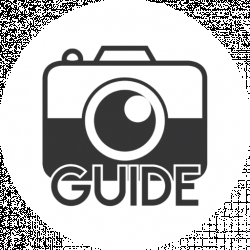 Latest posts by The Camera Guide Team
(see all)
So you have a handy $500 burning a hole in your pocket and you're itching to spend it on a shiny new camera.  Perhaps you have been using high-end compacts or bridge cameras up to now and you want to dip your toe in the Digital Single Lens Reflex (DSLR) market.  Well, you certainly won't be lacking in choice as this is one of the most keenly fought markets in the world of digital cameras; this is the one where the manufacturers recognize that they can either build a following up into the more professional end of the product, or destroy your faith in their creation forever.  In this article, we will outline the top 5 options for the best DSLR camera under 500 dollars.
So in this make-or break marketplace, the manufacturers have to try to give you more for less, in the hope of capturing both your heart and purse-strings, and entice you into moving up the ladder onto the next level of product.  The main thinking is that once you get your camera, you'll be keen to buy more lenses for it, and that, like printer cartridges, is where the real money is, so once you have stocked up on the must-haves in the world of lenses, you become effectively locked into a manufacturer.  If you swap to a new camera body, you are likely to need a whole new suite of lenses too, and that is a considerable outlay.
DSLR cameras are no longer the preserve of the professional and semi-professional user that they used to be.  Nowadays, they are within the grasp of the most amateur photographer and with the ease of use that they offer everyone to ability to take the most fantastic shots, and huge Charged Coupled Device (CCD) sensors make for images that can be blown up to poster size without real loss in quality.    Heading into a store is likely to leave you bewildered, particularly when you add in the sales pitch of any assistant you approach, so below we offer a review of what you should be looking for when buying your entry-level DSLR camera and featuring some of the best on the market.
Nikon D3100
Now available for under $500 with a lens kit, the D3100 is a lot of camera for a small price. While only quite small in the sensor department – a mere 14.1 megapixels – it makes the most of them and together with a great optical set up, churns out consistently good shots under most conditions.  Being an upgrade from the award winning D3000, this is a camera with lots of pedigree. The D3100 scores big against its main competitors by virtue of its full time auto-focusing while in its full 1080 HD video mode helping you capture all of the action, even if your subject is moving.
Ease of use is highlighted in almost every aspect of this cameras operation, from the clear and concise setting to the large 3" LCD screen, which has Live View to help both framing and manual focusing.
Canon T3
Coming in a little cheaper than its main rival, the D3100, it also lacks some of the latter's extensive features and houses a smaller 12.2 megapixel sensor.  The T3 is an ideal camera for someone making the jump from a good compact or small bridge camera into the fully-fledged word of DSLR's.  With a maximum IOS of 6400, and 9-point autofocus capabilities, the T3 will deliver impressive results for those entering the market, and with the capability of also capturing 720p HD movies, it is a camera that you can use for all occasions.
The T3 is a solidly built and dependable camera, though it does lack some of the more powerful points of its competitors.  You may want to use those very arguments to get a few more dollars knocked off a list price, and then you will truly have a dependable and worthwhile camera.
Pentax K-30
Rugged and dependable, the K-30 upset the entry-level DSLR with an impressive array of features, and the ability to shoot consistently good pictures.  Unfortunately, the K-30 is fairly new and unless you get a very good deal, you are likely to only walk away with a body for your $500, but it's a good body to have, and with advances always being made by non-branded lens manufacturers, you have the chance to make up a really good camera and lens combination.   Featuring a 16 megapixel CMOS sensor, the Pentax is designed to be fully weather and cold proof, leaving you with a camera that will work well in almost any conditions.
The advanced autofocus system is a delight to use and with 1080p video capabilities, you will be ready to shoot quickly out of the bag. Added to this, the Pentax has an advanced shake reduction system that can be accessed – turned on or off – via a few menu switches and offers a substantial positive effect on your shots when you are in adverse conditions.
Sony SLT-A58K
Hitting the shelves with a whopping 20.1 megapixel sensor, the Sony can be found for under $500 complete with 18-55mm lens.  Featuring a 5 frames per second (fps) burst mode and full 1080 HD video, you can achieve fantastic results from this reliable and capable camera.  A responsive lock-on autofocus system and OLED viewfinder make pointing and shooting a breeze too.  Video recording is aided by the tiltable 2.7" read LCD which allows you to see what you are shooting from almost any angle.  The Sony is basically a consolidation of the best parts from the A37 and A57, and boasts Sony's Single Lens Translucent (SLT) system which effectively splits the incoming image between the sensor and the autofocus system. This allows the autofocus to remain live right up until you actually capture a shot, ensuring a perfect focus.
The Sony has been priced quite high, but you get a lot of camera for that and with store prices dropping you can now pick them up for lower prices.  This one is well worth a look.
Samsung NX20
While technically not a DSLR, since it is a mirrorless system, the Samsung NX20 is none the less a formidable opponent for the other cameras in the range.  With store prices continuing to fall, an increasing number of people are taking up camera that wouldn't usually have fitted into the point & shoot market.  This includes many of the entry level DSLR's from major manufacturers but also other offerings from companies that are more usually associated with compact cameras.  Samsung have a fine tradition of competing in that lower field, but have recently expressed a desire to make headway in the more discerning high end of the camera field.  The NX20 is designed to have the flexibility of a DSLR, but still retain the familiarity of less onerous to use compacts.  And the Samsung has some impressive features that will make the traditional DSLR manufacturers sit up and look.  With an APS-C 20.3 megapixel sensor, full HD 1080 video mode at a stunning 30 fps, a top shutter speed of 1/8000th of a second and a staggering 8fps burst mode, the NX20 will give any of the other cameras in its field a serious run for their money.  Purists may huff, but it cannot be denied that the Samsung delivers the goods!
The controls are nicely laid out and will appear familiar to anyone used to Samsung's range of cameras.  Simple yet effective, the NX20 falls into your hand and screams 'use me'.  There is a thoughtfulness in the design that implies a fresh approach rather than just creating another 'me too' camera.
The entry-level DSLR market is one of the most keenly fought, and it is undoubtedly a buyer's arena.  If you have the ready cash, then you can be assured of picking up some real bargains in this field.  It is worth shopping around as many stores will start to discount these kinds of kit heavily as newer and more potent top end cameras come on the scene, but any of them are worth the outlay to get into the DSLR market and familiarise yourself with their operation – and limitations – before spending a little more money and getting a lot more camera.