What is the Best DSLR Camera – Guide to Finding the Best DSLR Camera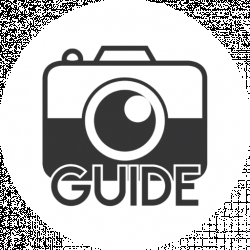 Latest posts by The Camera Guide Team
(see all)
If you are trying to determine what the best DSLR camera is, the task can be daunting. DSLR cameras are some of the most technically complex and differentiated consumer products out there. Especially in this market, individual preferences is going to drive the determination on the best DSLRs for your needs.
To find the best camera, you need to first determine what type of applications and budget constraints you are facing. I've done a lot of in depth research into different pricing ranges and DSLR buyer profiles. Below you will find a handy table of contents to guide you to the most relevant section of this article for you. Within these sections, I have also linked out to longer form in depth research as well.
If you have a question or are looking for an opinion on a particular camera, feel free to leave a comment at the bottom of this article and I'll get back to you.
The Best DSLR Camera for Beginners
In this category, we've looked at a wide array of DSLRs that are best for beginner photographers. Ease of use, affordability, and reliability were important factors. You can read our full analysis of the top 5 best cameras in this category here. If you are in a rush, we've highlighted our overall best selection below:
Nikon D5200 – Best Overall DSLR for Beginners
The D5200 is one of the best selling and critically acclaimed affordable DSLRs on the market. When you are just starting out with photography, you don't want to risk breaking the bank on an expensive DSLR. Some of the higher end models have a more complicated interface and offer features that most beginners will not be able to take advantage of. Enter the Nikon D5200.
The Nikon D5200 features excellent resolution (24.1 megapixels) and full HDR capabilities. The ISO ranges from 100 to 6400, but it is also expandable up to 25600. This essentially allows for quality pictures, even in low light environments. A nice low light flash setting will automatically pop the flash as needed (you can turn this off if you want). A shooting speed of 5fps is not only great for beginners, but it is also top of the class in this price range. There are 39 standard auto focus points which is incredibly good for this price range. Many higher end DSLRs struggle to approach this. The D5200 also features a capable HD video camera with a decent microphone, should you start delving into this genre.
All in all, this is an incredible value for a beginners DSLR with plenty of "ease of use" features. Best of all, you will not be paying "DSLR prices" for this camera. It retails less than $700 generally, but you can find it here for under $500.
The Best DSLR Camera Under $1000
This category is ideal for someone who has a budget in mind, but doesn't necessarily want to skimp on any features. The less than $1000 price range falls right on the lower end of mid range DSLRs. These aren't the cheapest, but they also have most of the full bodied features that an intermediate photographer would want. You can read our full overview of the 5 best options here, but we've also highlighted our overall #1 selection below:
Canon EOS 7D – Top DSLR Under $1000
The EOS 7D was designed as a middle ground between the EOS 5D and 50D. While these two cameras are 21 and 15 megapixels respectively, the 7D comes in at 18 megapixels. It's the ideal bridge between the two and is a "grown up" version of the EOS 50D. THe CMOS sensor is cropped at 22.3 x 14.9 but this still provides excellent images, allowing for an average 8 fps with continuous shooting.
What I like about the 7D is that it allows for advanced customization, but still provides quality imagery in auto mode. This is why its a great bridge for a semi-professional photographer. If you need video, the 7D is also quite capable but shouldn't be relied on as a primary video camera (see the bottom for our DSLR video recommendations). The 7D took a significant step forward overall and it shows with noticeably improved performance.
The 7D approaches the quality of a full-framed DSLR without jumping dramatically in cost. You can go higher on the price spectrum to a Mark II and beyond, but it will be a dramatic price increase of around $500. As it is, you can find the 7D (body only) for a great price at this listing.
The Best DSLR Camera Under $700
There is some overlap between this price point and the $500 range below, but for folks looking to shell out some money (but not go crazy), $700 is a great budget for a mid-range value DSLR. I have highlighted a number of other options to consider here, but I've also selected the best overall below if you are in a hurry:
Nikon D3300 – Best All Around Value DSLR under $700
The obvious clause applies here that "it depends on your style", but I've found the best "all around" DSLR under 700 to be the Nikon D3300. It's a well rounded choice that won't break the bank, yet delivers some of the more refined features of higher end DSLRs.
The D3300 features an excellent sensor (APS-C) that has a comparable range to the higher end professional grade Nikons. The one aspect that really stands out for this camera is the high image quality. This is the one thing that almost every photographer (regardless of level of experience) will be pleased with. The D3300 has a versatile range of lighting and it does a great job at making even sub-par photographers look good!
Battery life is another feature where this camera really stands out. 700 shots per charge is pretty darn good in my estimation. Another nice tidbit is the ability to shoot well in low light situations, something not every DSLR can do well. Ergonomically, the camera is a great fit. Buttons are easy to reach and everything is laid out logically. Overall a really solid option at this price point. You can actually find it for right about $500 at this listing right now.
The Best DSLR Camera Under $500
If you are looking for a DSLR on a strict budget of less than $500, this is the category to look in. You are going to be sacrificing some higher end features, but you still want a competent DSLR that will do the job. We've highlighted 5 options to consider in depth here, but the best one is also highlighted below:
Nikon D3100 – The Best Affordable DSLR under $500
The Nikon D3100 is an excellent entry-level price point camera. It comes standard with a complete lens kit which is a nice bundle to keep your overall costs down. While the sensior is only 14.1 megapixels, an efficient optical configuration allows for consistently good shots, even under difficult conditions.
The camera itself is an upgraded version of the D3000, one of the longer running (and best selling) series. What makes it stand out from the rest of the pack at this price point is its full-time auto focus in video mode, something that can cost extra on most competitor models. At the core of the D3100 is a user friendly interface, ideal for beginners or more casual photographers. You can jump in with some manual configurations also, so it's not too "dumbed down" for a more advanced user as well.
If you are looking to maximize your $500 budget, this is the best DSLR to go with. You can find it for an excellent price right here.
The Best DSLR Camera for Video
If shooting high quality video with your DSLR is going to be an important factor, this category will help you focus your search efforts in the right place. Using a DSLR as a video camera is a great – lightweight – solution, especially for shoots requiring mixed media captures. Finding a good DSLR that will double as a high definition video camera is an excellent way to kill two birds with one stone and ditch the bulky and expensive traditional video recording equipment. You can find our full list of the top 5 best video DSLRs here, or you can just see below for our top overall selection:
Panasonic Lumix GH4 – Best Overall DSLR for Video
The Lumix GH4 is the latest generation of the series from Panasonic and it doesn't disappoint with incredibly high definition video paired with an excellent mid tier DSLR feature set. The GH4 can shoot up to a lightening 96 fps on standard definition (1080 pixels). Unlike some nice video DSLRs, you won't be sacrificing decent video for below average picture shooting.
There are several key features that make the GH4 a truly excellent option for shooting video. Video mode offers colar bars, focus peaking, and time code support for optimal shooting. The camera is also incredibly adaptable, compatible with practically any lens currently available (use of an adapter further enhances the list of compatible lens types). The 16.05 megapixal digital sensor is competent, if not ideal.
Overall, this camera is an ideal DSLR for shooting video. It was designed specifically with the video photographer in mind, with special features added in that truly separates it from the competition. It's also not terribly expensive as far as DSLRs go, with a decent price at this listing here.
The Top Full Frame DSLR Camera
These are the Rolls-Royce's of the photography world. Put simply, a "full frame" DSLR is configured with at least a 35mm format sensor. What's the big deal? Well, until very recently these types of cameras were not readily available to the average user. Thankfully, full frame DSLRs are quickly becoming the new standard for what we can expect as DSLR photographers. If you are serious about photography, eventually you are going to buy a full frame DSLR. It's not really a question of "if", only "when". You can read about my full analysis of the top 5 best full frame cameras here, or you can see my overall selection below (if you need a quick recommendation):
The Nikon D4S – A Top of the Line Full Frame DSLR
Drumroll please…. introducing the Nikon D4S. Where do I start?
You will want to go with the D4S over the plain old D4, because the former comes with a far superior internal computer. It's about 30% faster than the old version! This helps deal with the whopping IOS setting of 409,600, which is about a 100% increase over the D4. With this impressive horsepower, you can get up to a burst frame rate of 11 FPS.
Another nice feature of the D4 series is the XQD card instead of the standard SD card. It also comes standard with a WT-5 transmitter, allowing you to use the camera as a master controller for firing multiple cameras simultaneously.
This puppy won't be cheap. You'll have to pay for premium quality. However, there's a nice little $500 discount going on at this listing right now.