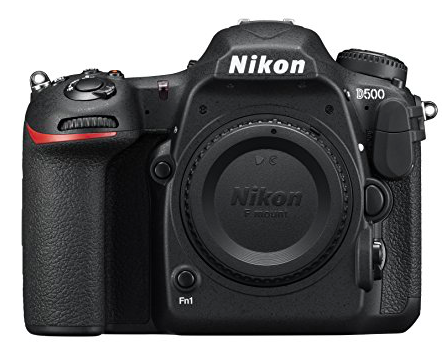 The Next DX Sensor Format Camera? The Nikon D500 Review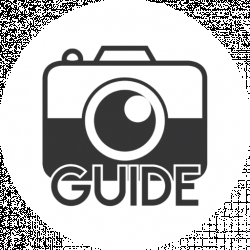 Latest posts by The Camera Guide Team
(see all)
2016 is already off to a roaring start in the photography world with Nikon recently introducing two new cameras targeting the professional market.  The first camera is the full frame D5, which is an upgrade to the D4, while the Nikon D500 is a completely new DX or "cropped" sensor format camera, which is designed to complete with the Canon 7D Mark II.  The D500 and the 7D Mark II are both targeted towards sports, motorsports and wildlife photographers, who prefer the cropped sensor format and need speed, as measured in frames per second, to capture the action as it happens.  Nikon is also planning on the D500 being popular with other photographers using the DX format that want the newest and most advanced cropped sensor camera available.
The D500 Pros and Cons
The heart of the D500 is the excellent image quality that the camera produces, which is possible as a result of the advanced CMOS sensor that captures images in the DX or "cropped sensor", format at 20.9 megapixels.  The DX format has a 1.5X crop factor, which makes normal lenses 50% longer. An example of this would be an image captured on a D500 using a normal 300mm lenses would be the same the same image captured on a full frame camera such as a D4 using a 450mm lens.  This is a desirable feature in sports, motorsports, and wildlife photography when the photographer cannot get close to their subjects.
Sports, motorsports and wildlife photographers will appreciate that the camera is very fast and can shoot at 10 frames per second.  This is possible due to the new EXPEED 5 processor that processes images captured on the 23.5mm x 15.7mm sensor to one of the SD or XQD cards in JPEG, RAW or TIFF format.  While the camera has two slots one is dedicated to SD cards, while the other is dedicated to XQD cards.  Related to the speed of the camera is the shutter speed of the camera, which ranges from 1/8,000 to 30 seconds, and is capable of freezing the action!
One of the unique features of the D500 is the viewfinder, which provides 100% coverage, as most DX format cameras only offer between 95%-98% coverage.  In the viewfinder the photographer will find a new autofocus system, which provides up to 153 autofocus points!  In actual use most photographers will select either 25 or 72 autofocus points.  While a unique feature, 153 autofocus points will be distracting to many and will interfere with composing the image.
Another unique feature of the camera is the incorporation of a touch screen into the 3.2" swivel screen.  The touch screen, which is a relatively new feature for Nikon DSLR cameras, allows access the camera's menus, as well as assists in focusing live view shots.  In practice the feature is intuitive and easy to use, however it's use on a camera of this type is somewhat unusual.
As with other cameras, the D500 is competing in the race to achieve very high ISO capabilities.  The normal range is 100-51,200 and this is expandable down to 50 and up to 1,640,000 at H5!  As with all digital cameras, image quality is usually degraded at high ISO levels as the noise reducing software removes image detail as it removes noise, resulting in "soft" images.  One has to wonder how high these high ISO setting will go!
Another feature of the D500 is the video system found in the camera.  While all digital cameras today are capable of video, the D500 shoots it in the 4k UHD format, as well as standard full HD formats.   Depending upon the format, the speed ranges from 24-60 frames per second.  Video images are recorded in .MOV format.
The camera is capable of capturing images using a number of exposure modes including aperture priority, manual, programmed auto and shutter priority.  While the camera has a number of scene modes, it does not have creative modes, which are typically found in Nikon's entry-level enthusiast cameras.
While the camera does not have built in GPS capabilities, it is an optional accessory.  The camera is capable of wireless communication with LANs and smart phones via Nikon's SnapBridge technology, which uses both WIFI and Bluetooth Low Energy technology.
The camera is well built, using a magnesium alloy shell and carbon fiber.  In addition to the rugged build, the camera has extensive moisture and dust protection that allows operation in bad weather conditions.  To assist in sealing of the camera, Nikon has removed the pop up flash that has been a standard feature on most Nikon cameras.  The camera does have a hotshoe for an accessory flash.
The camera is relatively large measuring 5.8" x 4.6" x 3.2", but it feels good in the hand and is comfortable to shoot for extended periods of time.  While heavy at 26.9 ounces, it is well balanced, especially with large lenses attached.  The controls are easy to get to, even for those with smaller hands.
The Technical Specs
While most serious photographers look at image quality over technical specifications, many feel that the specifications are equally important.  The Nikon D500 has excellent image quality, as well as technical specifications, which are shown in the table below.
| | |
| --- | --- |
| Item | Nikon D500 |
| Year Introduced | 2016 |
| Format | DX |
| Effective Megapixels | 20.9 |
| Sensor Type | CMOS |
| Processor | EXPEED 5 |
| Image Format | JPEG, RAW, TIFF |
| Sensor Size | 23.5mmx 15.7mm |
| Sensor Cleaner | Yes |
| Auto-focus Points | 25, 72 And 153 |
| Scene Modes | Yes |
| Creative Exposure Modes | No |
|                                                                        Metering | TTL With RGB Sensor |
| Metering Modes | Aperture-Priority (A), Manual (M), Programmed Auto With Flexible Program (A), Shutter-Priority (S) |
| View Finder Type | Eye Level Pentaprism Single-Lens Reflex |
| View Finder Coverage | 100% |
| Live View | Yes |
| In Camera Optical Image Stabilization | No |
| Frames Per Second | 10 |
| ISO | 100 – 51,200 |
|   | 50 (Lo 1) |
| Highest Expandable ISO | Up To 1,640,000 (Hi 5) |
| Shutter Speed Range | 1/8,000 – 30 Seconds |
| Built In Flash | No |
| Card Slots | 2 |
| Card Type | SD, SDHC, SDXC and XQD |
| LCD Size | 3.2" |
| LCD Fixed or Swivel | Tilt |
| Video | Yes |
| Video Type | 4k UHD (3,840 x 2,160) And Full HD (1,920 x 1,080) At Speeds Ranging From 24-60 FPS, Depending On Format Used |
| Video Format | .MOV |
| Internal Autofocus Motor | Yes |
| GPS | Option |
| Wireless | Yes, Via Bluetooth Low Energy (BLE) Technology |
| WIFI | Yes |
| Battery | EN-EL 15 Lithium –Ion |
| # Of Still Images Per Battery Charge | 1,240 |
| Moisture and Duct Resistant | Yes |
| Body Construction | Magnesium Alloy |
| Unique Features | Professional Build |
| Included Items | EN-EL15 Lithium-Ion Battery, MH-25A Battery Charger, DK-17F Flourine Coated Finder Eyepiece, UC-E22 USB 3.0 Cable, USB Cable Clip, HDMI Cable Clip, AN-DC17 Replacement Camera Strap, BF-1B Body Cap, BS-1 Accessory Shoe Cover and a Nikon View NX-2 CD-Rom (Note- All Items Are Anticipated As Production Cameras Have Not Shipped) |
| Size Without Lens | 5.8" x 4.6" x 3.2" |
| Weight Without Lens | 26.9 Ounces |
| Manufactured In | Thailand |
| Body Only or with Kit Lens | Sold As Body Only And As a Kit With A AF-S DX Nikkor 16-80mm f/2.8-4 E ED VR Lens |
| Cost, Body Only | $1,999.99 (For the latest prices and discounts.) |
| Cost Kit | $3,069.95 (For the latest discounts and prices.) |
*Information from Nikon USA website, including pricing.
The Final Frame: My Recommendation
The D500 is a very good camera and will appeal to those sports, motorsports and wildlife photographers that need the speed the camera provides.  However, Nikon could have made this a great camera if they had focused on eliminating some of the features in the camera that are more marketing gimmicks than really useful features, which appear to have negatively impacted the price point of the camera.  They should also have incorporated some features found in other cameras, such as the D7000 series, as well.
Some of these marketing gimmicks include the 153 autofocus points, which is overkill by about a 100!  The ability to shoot at an ISO level of 1,640,00 has no real practical purpose as well.  The incorporation of a dedicated XQD slot was a miss as well, as most photographers are still using SD cards and two slots capable of handling two SD cards would have been preferred by most.  The swivel rear LCD with touch-screen capabilities was also a miss in a professional grade camera.  This is going to be the camera's weak point, when being used daily by a professional photographer.  Finally, Nikon should have incorporated the U1 and U2 dials "instant recall" dials found on the D7000 series of cameras.  They are very popular and useful and would have been appreciated in the D500.  These changes would have resulted in a great camera at a great price!
This leads to the final issue with the D500 and it is the price, which Nikon may find problematic, when appealing to the general market.  While the D500 should do well with photographers concentrating on sports, motorsports and wildlife where they need the D500's speed, other photographers may pass on the camera due to the cost.  At a price point of $1,999.99 general photographers may opt for the full frame D610, which is at the same price point or less when Nikon has a "sale". (Check out the latest prices and discounts.) However, at the end of the day, the D500 is a very good camera that will provide years of service, while producing excellent image quality and that is the most important feature in any camera!